Mattis denies report that Trump called for larger nuclear stockpile
by
Stephen Carlson
October 11, 2017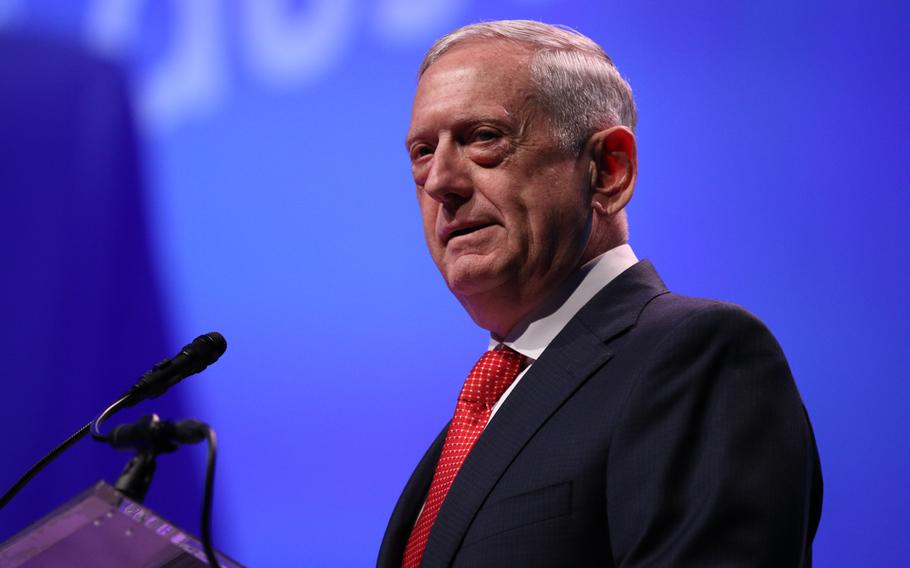 WASHINGTON — Defense Secretary Jim Mattis on Wednesday denied a report that President Donald Trump has called for a ten-fold increase in the U.S. nuclear arsenal.
"Recent reports that the president called for an increase in the U.S. nuclear arsenal are absolutely false. This kind of erroneous reporting is irresponsible," Mattis said in a prepared statement.
NBC News reported Wednesday morning that during a July 20 briefing with senior advisers including the Joint Chiefs of Staff and Secretary of State Rex Tillerson, Trump indicated he wanted a larger stockpile of nuclear weapons.
According to NBC News, this came after Trump was shown a slide describing the steady decline in the number of U.S. nuclear warheads since the late 1960s, with the president saying he wanted the larger number of warheads at the top of the chart's sloping curve.
The report said officials present at the meeting informed Trump about treaty restrictions and practical impediments involved with a dramatic increase in the production and deployment of nuclear weapons.
NBC News reported the officials they spoke to did not think Trump was literally ordering the military to increase the nation's nuclear weapons stockpile.
Trump denied the report later Wednesday at the White House.
"No, I want to have [an] absolutely perfectly maintained, which we are in the process of doing, nuclear force," he said.
The United States has approximately 6,800 nuclear warheads, including ones held in reserve or are retired and waiting to be dismantled, according to the Federation of American Scientists. Approximately 4,000 nuclear warheads are deployed or potentially deployable on short notice. The U.S. nuclear stockpile had peaked in the mid-1960s at more than 30,000 warheads, according to FAS.
carlson.stephen@stripes.com Twitter: @swcarlson1