Mattis blasts Trump for divisiveness and 'making a mockery of our Constitution'
---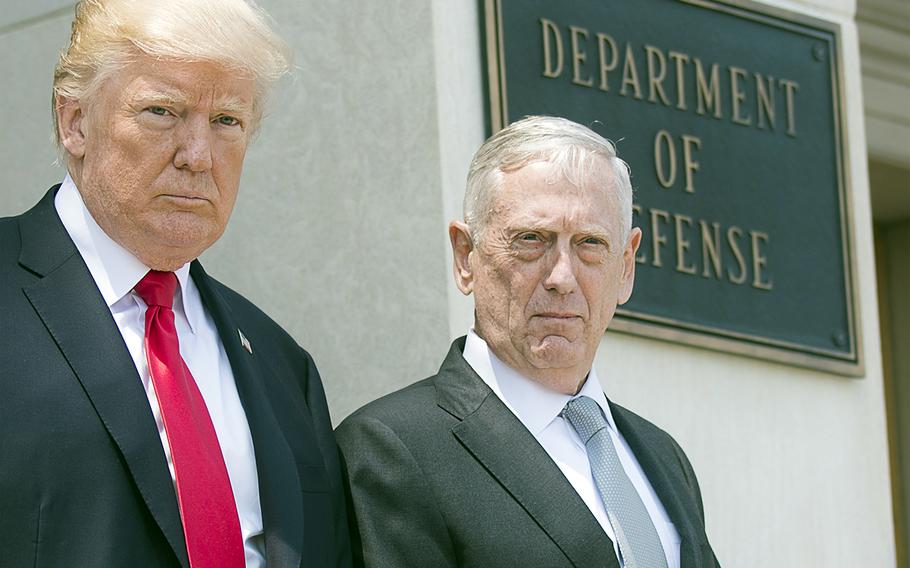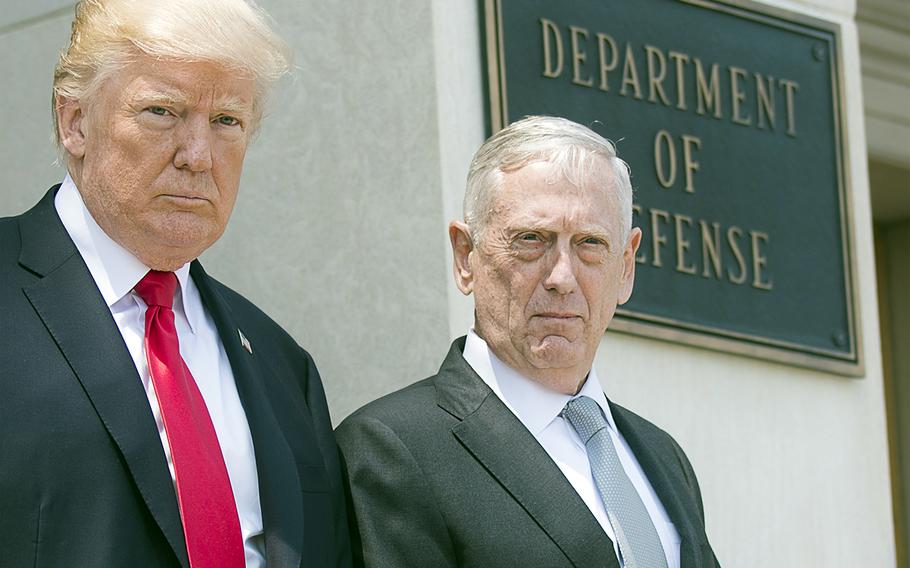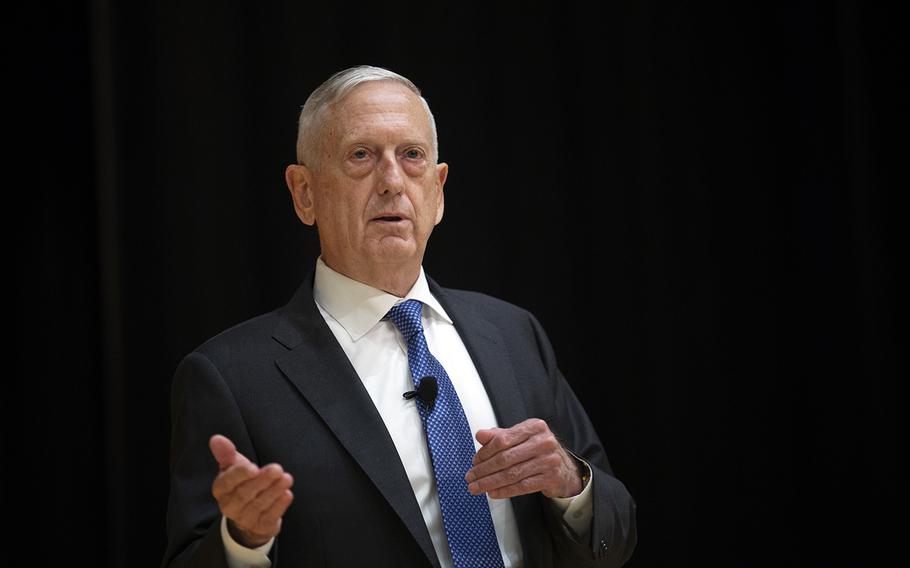 Former U.S. Defense Secretary Jim Mattis excoriated President Donald Trump in an open letter Wednesday for worsening divisiveness in the country and considering the use of active-duty troops in the wake of nationwide protests.
"Donald Trump is the first president in my lifetime who does not try to unite the American people — does not even pretend to try," Mattis wrote. "Instead he tries to divide us. We are witnessing the consequences of three years of this deliberate effort. We are witnessing the consequences of three years without mature leadership."
Mattis resigned as defense secretary in December 2018 over Trump's decision to withdraw American troops from Syria. The retired Marine Corps general has kept largely silent about his former boss since, saying at one point he believed it inappropriate for a former general and cabinet member to publicly criticize the president and administration he once served.
That reluctance ended Wednesday as Trump seemed poised to deploy active-duty troops to quell protests and riots that began in Minneapolis on May 26 in response to a police officer killing George Floyd, an African American.
"I have watched this week's unfolding events, angry and appalled," Mattis said, adding that the protesters are "rightly demanding equal justice under the law."
"It is a wholesome and unifying demand — one that all of us should be able to get behind. We must not be distracted by a small number of lawbreakers. The protests are defined by tens of thousands of people of conscience who are insisting that we live up to our values — our values as people and our values as a nation."
In response to the Mattis letter, Trump took to Twitter Wednesday evening, calling his former secretary "the world's most overrated General."
"His primary strength was not military, but rather personal public relations," Trump tweeted. "I gave him a new life, things to do, and battles to win, but he seldom 'brought home the bacon'. I didn't like his 'leadership' style or much else about him, and many others agree. Glad he is gone!"
White House spokeswoman Kayleigh McEnany tweeted that Mattis' comments were "little more than a self-promotional stunt to appease the DC elite."
Mattis also criticized the administration for using force Monday to clear away peaceful protesters near the White House for Trump and top officials, including current Defense Secretary Mark Esper, to walk to a nearby church for a brief photo op.
Citing the oath he took to uphold the U.S. Constitution when he joined the military a half-century ago, Mattis said he never imagined that American troops would be called on to violate the rights of citizens "to provide a bizarre photo op for the elected commander-in-chief, with military leadership standing alongside."
Without naming Esper, Mattis condemned his reported use of the word "battlespace" during a conference call Monday between Trump, administration officials and state governors to describe American cities experiencing riots.
"At home, we should use our military only when requested to do so, on very rare occasions, by state governors," Mattis said. "Militarizing our response, as we witnessed in Washington, D.C., sets up a conflict — a false conflict — between the military and civilian society. It erodes the moral ground that ensures a trusted bond between men and women in uniform and the society they are sworn to protect, and of which they themselves are a part.
"We must reject and hold accountable those in office who would make a mockery of our Constitution."
The Atlantic magazine published a letter Tuesday by Mike Mullen, former chairman of the Joint Chiefs of Staff, that also took umbrage with the White House's use of force in clearing protesters.
"It sickened me yesterday to see security personnel – including members of the National Guard – forcibly and violently clear a path through Lafayette Square to accommodate the president's visit outside St. John's Church," Mullen wrote. "I have to date been reticent to speak out on issues surrounding President Trump's leadership, but we are at an inflection point, and the events of the past few weeks have made it impossible to remain silent."
While he expressed confidence in the professionalism of the men and women in uniform, he questioned the soundness of their leader.
"They will obey lawful orders," Mullen said. "But I am less confident in the soundness of the orders they will be given by this commander in chief, and I am not convinced that the conditions on our streets, as bad as they are, have risen to the level that justifies a heavy reliance on military troops."
olson.wyatt@stripes.com Twitter: @WyattWOlson
---
---
---
---