Maryland Guardsman killed Tuesday, the second from the same regiment in three months
---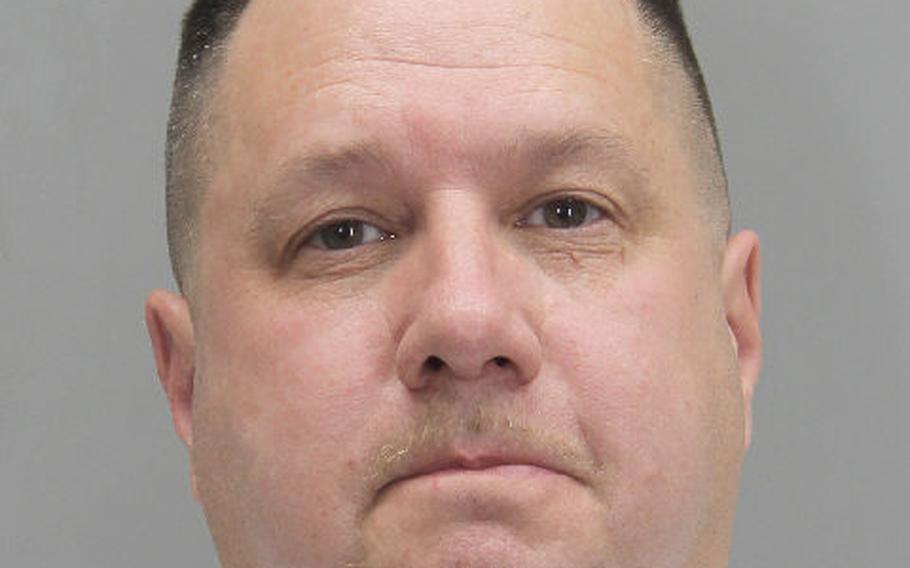 WASHINGTON — A member of the Maryland Army National Guard was shot dead Tuesday, the second soldier in the same regiment to be killed since December.
Spc. Javon Prather, 24, was shot in Springfield, Va., at about 4:52 p.m., according to a statement by the Fairfax County Police. Arriving officers provided first aid to Prather while waiting for medical personnel to arrive. He was pronounced dead at the scene.
Police arrested Michael Hetle, 52, at the scene of the shooting and charged him with second-degree murder and using a firearm in the commission of a felony, according to the police statement. He was being held without bond at the Fairfax County Adult Detention Center.
Hetle is an employee at NASA headquarters in Washington in its Enterprise Protection Program, The Associate Press reported Thursday.
The police department could not provide further information about the shooting because of the ongoing investigation, said 2nd Lt. John Lieb, a public information officer for the police.
Prather served as an infantryman with Bravo company, 1st Battalion, 175th Infantry Regiment, for almost four years and during that time was awarded the Army Reserve Component Overseas Training Ribbon for a training mission in Germany, according to Sgt. 1st Class Thaddeus Harrington, a spokesman for the Maryland National Guard.
"A loss of any of our soldiers is a tragedy and the loss in this way is especially difficult for the members of the battalion and the Maryland National Guard," Lt. Col. Daniel Collins, the commander of 1st Battalion, 175th Infantry Regiment, said in the prepared statement. "Our thoughts are with the family right now and we are providing the support we can to help them get through this trying time."
The unit's Facebook page on Wednesday posted they had "lost [one] of our brothers" along with a link to a GoFundMe page to help cover the costs of his funeral. The fund's organizer identified themselves as Prather's cousin and claimed he was killed by his neighbor.
In December, Spc. David Collins, 34, also with 1st Battalion, 175th Infantry Regiment, died of stab wounds that he received in an altercation outside a Baltimore County nightclub. He was a father of three and was expecting a fourth child with his fiancée, according to the unit's Facebook page. Baltimore County Police arrested Joshua David Edwards, 28, and charged him with first-degree murder.
---
---
---
---