Marines plan to field upgraded rocket launcher by 2022, service says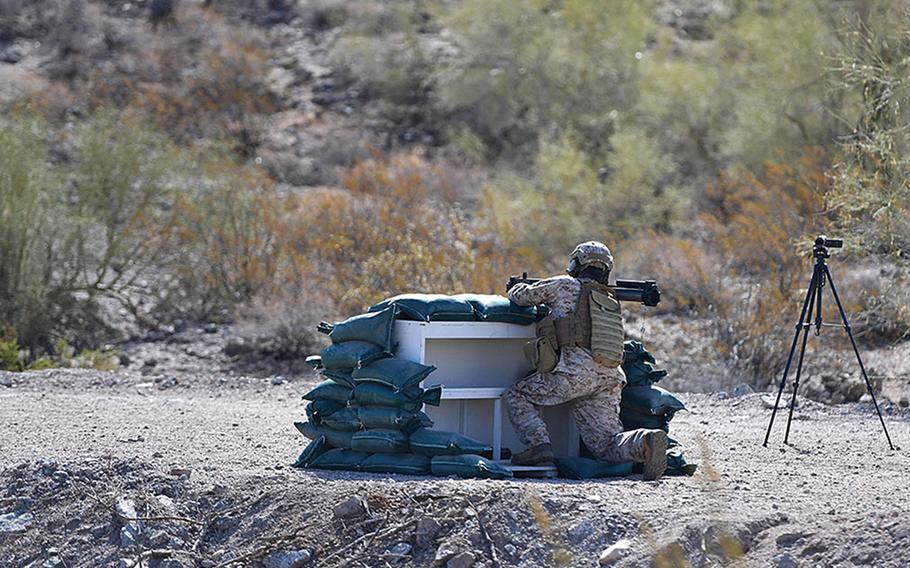 U.S. Marines may soon receive a modernized version of the Vietnam-era M72 rocket launcher that will eliminate its dangerous back blast, enabling it to be fired from confined spaces.
The Marine Corps Systems Command said Monday that the service expects to field the weapon during fiscal year 2022, which begins next year in October. The Army — which is handling the request on behalf of the Corps — last month released a request for proposals for the M72 Light Assault Weapon Fire from Enclosure, or FFE.
The shoulder-fired M72 LAW is a portable, one-shot 66 mm unguided anti-armor weapon. It has been upgraded several times since first introduced in the 1960s and has been widely exported to allied nations.
The compact and lightweight system uses a solid rocket propulsion system with a powerful back blast that makes it unsuitable for use from inside buildings or in other confined spaces.
The resulting smoke also makes it relatively easy for the enemy to identify the firing position of the shooter.
The new system will enable Marines to fire several shots per day from indoors, the Marine statement said. When firing at night, the flash from the M72 FFE's muzzle and back blast is less than that of an M9 pistol, it added.
The M72 FFE munitions come in two variants: an anti-armor version and a multipurpose warhead capable of destroying buildings.
"These advancements enable Marines to engage various targets, such as structures, bunkers and enemy personnel," Richard Dooley, a project officer for maneuver ammunition and missile programs with MCSC's PM Ammo, said in the statement.
Norway's Nammo and its U.S. subsidiary, which have long produced the M72, said in 2018 that they had developed a new FFE variant that replaces the rocket motor with a propulsion charge similar to those on recoilless rifles or mortar rounds. This reduces both the back blast and its noise.
---
---
---