Marines offer up to $90,000 in bonuses for reenlistments
by
Christopher Dennis
July 10, 2019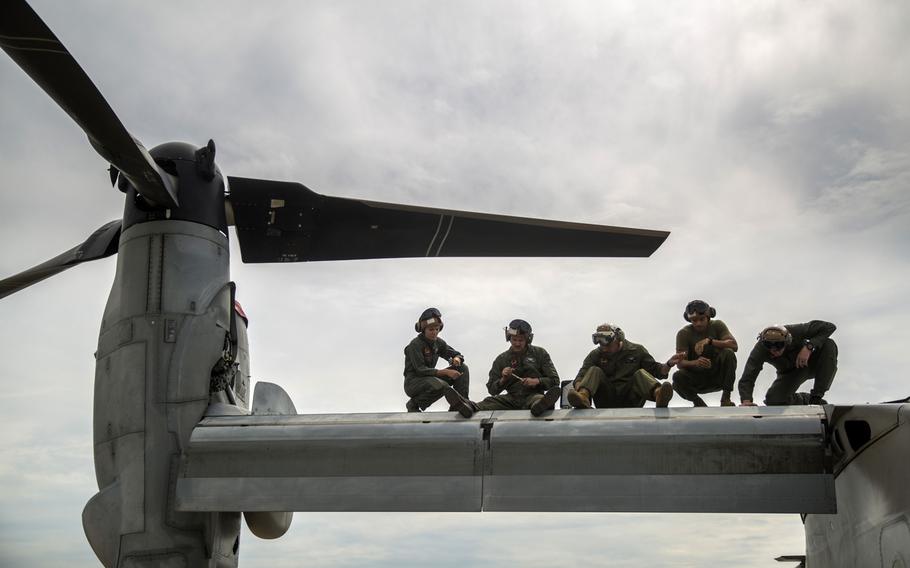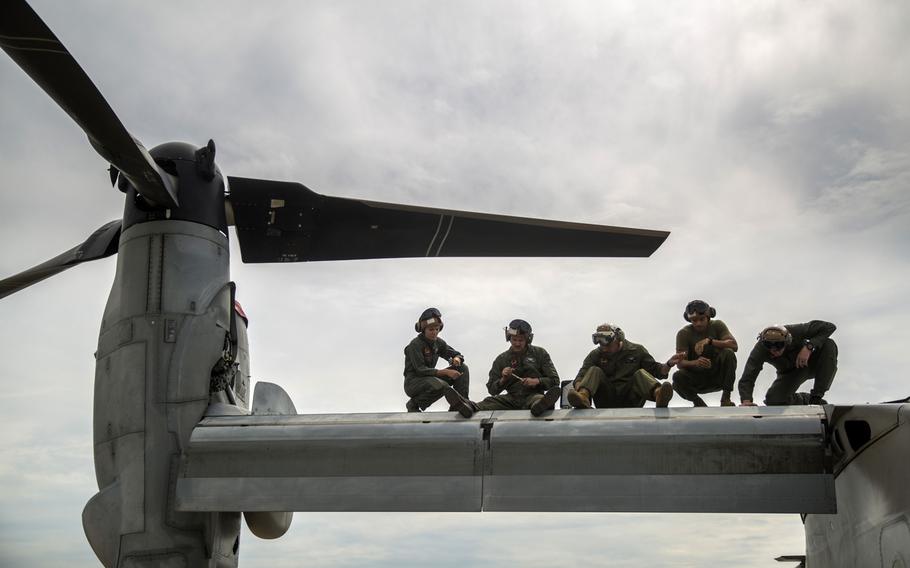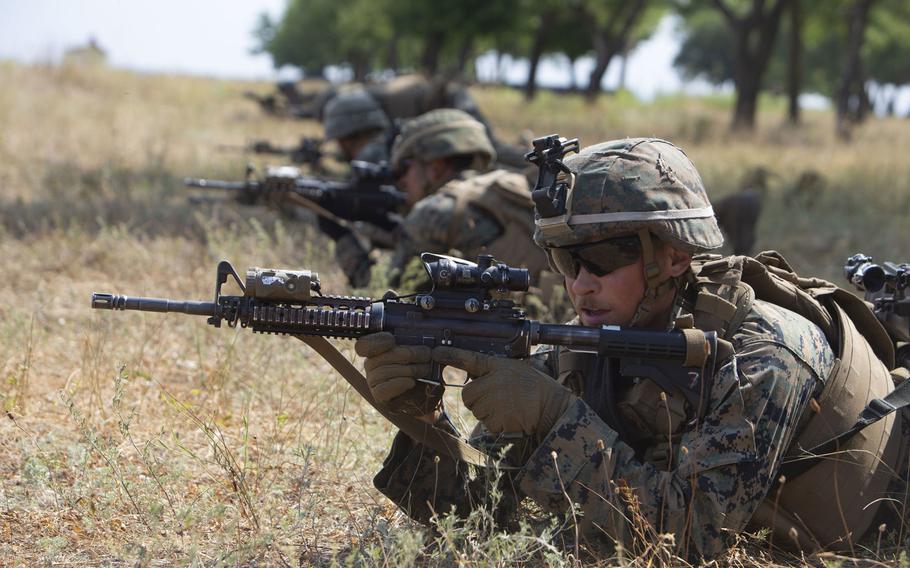 The Marine Corps is offering up to $90,000 in retention bonuses for high-demand career fields, including Raiders, reconnaissance and explosive ordnance disposal, as it seeks to retain young Marines with key skills.
The selective reenlistment bonuses for fiscal year 2020 include incentives for aviation maintenance, air traffic controllers, infantry squad leaders and Marines willing to make a lateral move to select specialties such as intelligence and cyberdefense, a command bulletin issued Friday said.
"Retaining our experienced and qualified Marines remains one of the Commandant's highest priorities," it said. "Achieving retention goals is vital for shaping and sustaining the Marine Corps' enlisted force."
Marine Corps Commandant Gen. Robert B. Neller said in a letter last October that the Corps needed to recruit 38,500 new members to fill gaps in the ranks.
The Marine Corps has a younger population than the other services, but a higher turnover rate and nearly two-thirds of Marines are sergeants or below, Neller said.
The new incentives include an early reenlistment bonus for Marines in reenlistment zones between 17 months and 14 years of service who sign up for a new 4-year stint before Sept. 30. They can gain an additional $8,000, the statement said.
Marines who move into a select occupation for 72 months will rate a $40,000 payment in addition to the field's reenlistment bonus, which could range from $4,500 to $57,000 depending on the specialty and the Marine's rank.
The bulletin cited an example of a sergeant with between 17 months and six years of active service laterally moving to counterintelligence/human intelligence specialist for 72 months, who could get a combined bonus of $90,000.
The lateral move initiative may not be coupled with any of the fiscal year's four "kicker" bonuses, including the early reenlistment incentive.
First-term riflemen, machine gunners, mortarmen, assaultmen or anti-tank gunners who accept the terms for transfer into the infantry squad leader specialty, as part of the Squad Leader Development Program, are also not eligible for the 72-month lateral move bonus. They are eligible for the primary specialty bonus of $54,000 for corporals and $57,000 for sergeants and above.
A second program that aims at retaining ground combat Marines to serve as infantry squad leaders offers a $20,000 kicker for first-term Marine riflemen who reenlist for 48 months and agree to stay at a certain unit for at least 75% of their second term.
Assaultmen in the 0351 specialty, which the Corps is phasing out, are also eligible for the 0311 rifleman specialty's reenlistment bonus — up to $8,000 — and the $20,000 kicker.
Marines in some aviation and air traffic control fields with certain qualifications can also earn kickers of up to $20,000 in addition to any reenlistment bonus offered for their job field, the bulletin said. Pilots were already eligible for bonuses ranging between $45,000 and $280,000, depending on the aircraft and length of reenlistment, as the service aims to fend off competition from commercial airlines.
Other services also have offered a variety of reenlistment bonuses and promotions for select career fields in the past year.
In February, the Air Force offered bonuses of up to $90,000 for airmen reenlisting in some of the 89 eligible jobs. And last year, the Navy said it will promote petty officers who take "hard jobs in hard locations," as well as bonuses for other skills needed to man a growing fleet.
dennis.christopher@stripes.com Twitter: @chrisbdennis
---
---
---
---