Marine Corps Marathon 2013 is on despite added safety measures, shutdown
by
Meredith Tibbetts tibbetts.meredith@stripes.com
October 26, 2013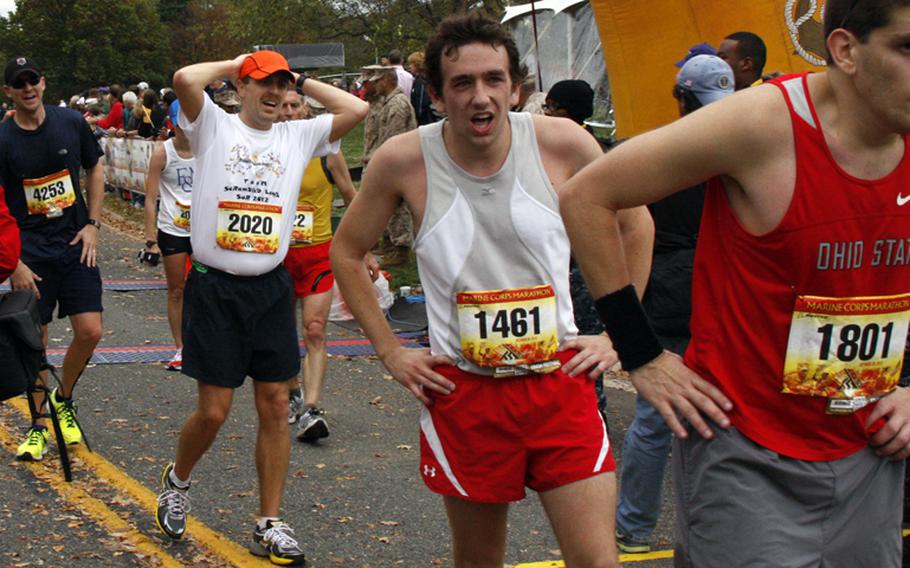 Runners have trained, security detail is ready, and despite several problems that have cropped up over the past year, the Marine Corps Marathon is almost here.
Leading up to the 38th annual Marine Corps Marathon on Sunday, October 27, 2013, was a news conference that discussed safety measures and obstacles that the MCM had to overcome.
Most recently, the government shutdown threatened to cancel the marathon that brings about 30,000 runners to the D.C. area. Rick Nealis, the race director for the marathon, had several contingency plans in place if that had occurred. But this year's marathon was also contending with increased security in the wake of the Boston Marathon bombings. On a more internal level, there were registration problems on the MCM website for runners, too.
But that's in the past.
"We have a new battle cry for the Marine Corp Marathon," Nealis joked during the news conference. "We are on!"