Marine Corps Exchanges to end DVD, Blu-ray disc sales
by
Chad Garland
August 12, 2019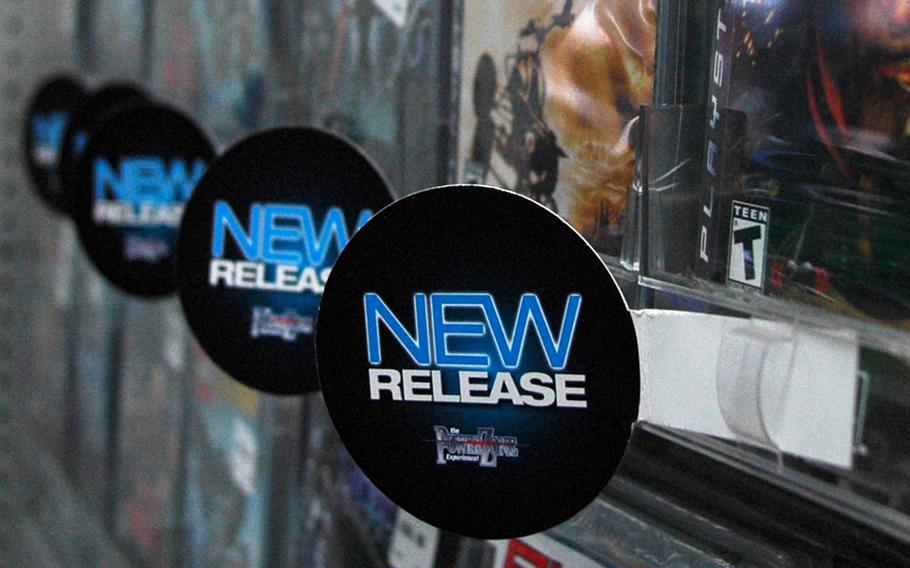 Marine Corps Exchanges are selling off their stocks of DVDs and Blu-ray discs and will end sales of the media in the next few months, an official said.
"We have already liquidated all inventory at most of our stores with the exception of Camp Pendleton, Camp Lejeune, Miramar, and [Twentynine] Palms," exchange spokesman Bryan Driver said in an email, referring to the service's larger bases in California and North Carolina.
Buyers for the Marine exchanges, which are operated separately from both the Army and Air Force Exchange Service and Navy Exchange stores, expect to stop selling the products by the end of January, Driver said last week.
The decision brings the Marine exchanges into line with Navy Exchanges, which ceased the sale of pre-recorded music and movie discs in 2017, and AAFES, which announced last week that it will stop DVD and Blu-ray sales by the end of the year, citing plummeting demand.
Spending on physical media such as discs has halved globally since 2014, while demand for digital releases has increased by 170%, according to a report released this spring by the Motion Picture Association of America.
Stores on Army, Air Force, Marine Corps and Navy installations will continue to sell some video games on discs or cartridges, officials with all three exchange services said.
Players who use consoles like Xbox or PlayStation — about half of all U.S. gamers — still prefer discs or cartridges, an annual survey released this year by the Nielsen company found.
"There is still a viable business in 'physical disc/cartridge' software across the key platforms where the purchase of physical games remains high," Navy Exchange Service Command spokeswoman Kristine Sturkie said in an email.
As it stops stocking shelves with DVDs and Blu-ray, AAFES has said it will expand its offering of online digital entertainment, including a discount on the streaming service Hulu.
Marine Corps Exchanges do not seem to be following suit
"We do not sell streaming content," Driver said.
garland.chad@stripes.com Twitter: @chadgarland