Marine colonel is tapped to be the next judge for 9/11 trial at Guantanamo Bay
by
Caitlin M. Kenney
September 18, 2020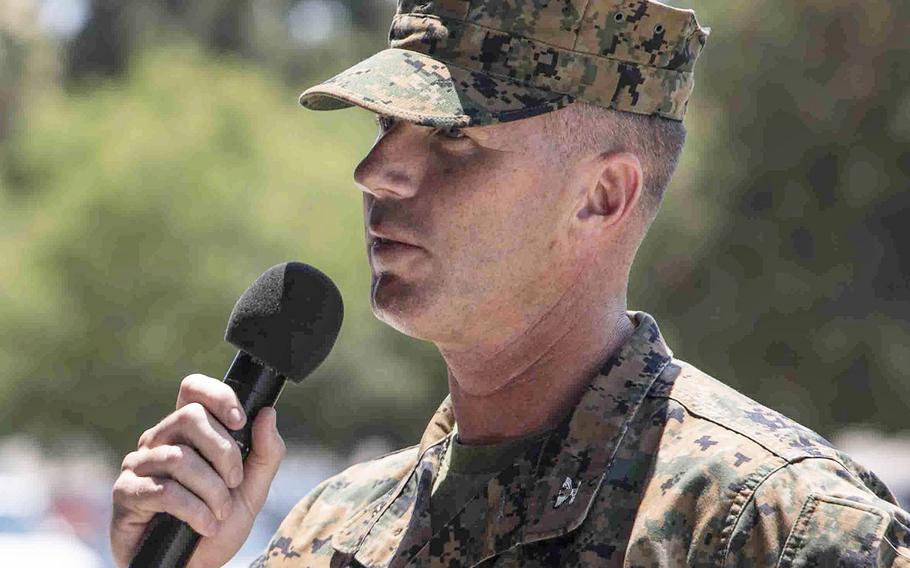 WASHINGTON— Marine Col. Stephen Keane has been selected to be the newest military judge to preside over the Khalid Sheikh Mohammed 9/11 trial at Guantanamo Bay Naval Base in Cuba, the Office of Military Commissions said Friday.
Mohammed is accused of being the mastermind behind the 9/11 attacks on the United States and he was captured in Pakistan in 2003. He was transferred to Guantanamo in 2006 after being held by the CIA at undisclosed locations, The New York Daily News reported. His case includes four other men for their roles in the 9/11 attacks and their trial is expected to begin Jan. 11.
Keane, a military circuit judge at Camp Pendleton, Calif., is taking over the case from Air Force Col. W. Shane Cohen, who announced his resignation from the case in March in order to retire, The New York Times reported.
Keane was given a letter Thursday from Army Col. Douglas Watkins informing him that he will be the next judge for the case. Watkins is a chief judge for the Office of Military Commissions, which is a military court for violations of the laws of war.
Keane will start immediately on the Mohammed case, according to Ronald Flesvig, a spokesman for the Office of Military Commissions. While Keane is overseeing the case, he will remain at Camp Pendleton because he still retains his position as a circuit judge, according to Flesvig. He will travel to Cuba during hearings and for the trial.
Hearings for the case have been halted since February due to the coronavirus pandemic's travel restrictions, according to The New York Times. There are 40 prisoners at the military prison and 1,500 service members assigned there.
Keane's first major decision for the case will be a plan to get personnel associated with the case back to Guantanamo Bay to resume hearings, according to Flesvig.
Kenney.Caitlin@stripes.com Twitter: @caitlinmkenney
---
---
---