Marijuana found at Air Force nuclear missile facility in North Dakota
---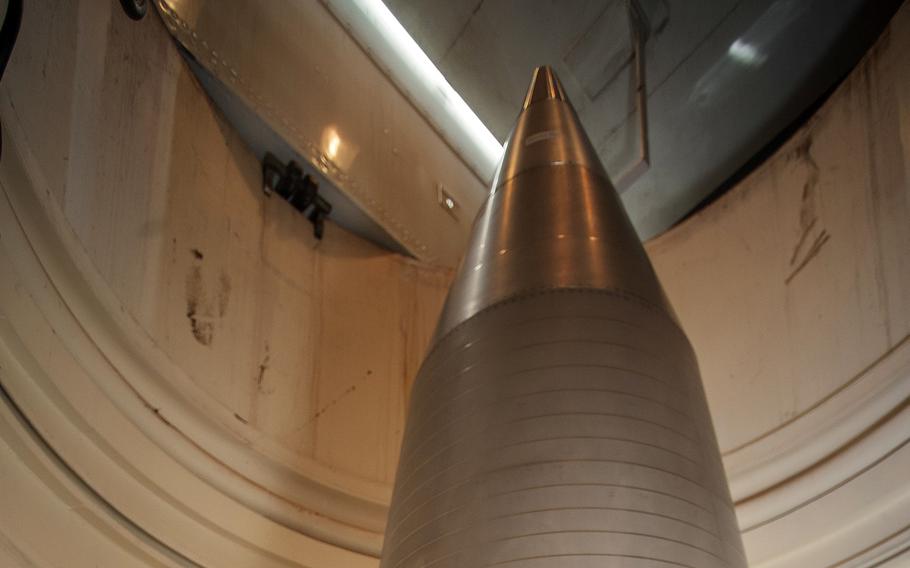 An undisclosed amount of marijuana was discovered earlier this month at a nuclear missile facility in central North Dakota, according to multiple media reports.
The drug, which was found Oct. 9 at the alert facility controlled by Minot Air Force Base, was above ground and not near missile operators, Sgt. Benjamin Smith told The Associated Press.
Officials are investigating "reports of suspected illegal drugs at an above-ground facility," a spokesman for Minot's 5th Bomb Wing, 2nd Lt. Gabriel Cushing, confirmed to Task & Purpose.
"We take this matter seriously and will investigate this fully," he told the military news website. "No further information will be provided until the investigation concludes."
Minot, which oversees a stable of Minuteman III intercontinental ballistic missiles, is also home to a fleet of B-52H Stratofortress bombers.
The base has been under scrutiny since a 2007 mishap in which a B-52 was mistakenly armed with six nuclear-tipped cruise missiles in Minot and flown to a base in Louisiana, the AP report said. Other lapses include the theft of a launch code device, missile crew members sleeping on the job and failed inspections.
---
---
---
---