Man completes mission to mow lawns for veterans in all 50 states
---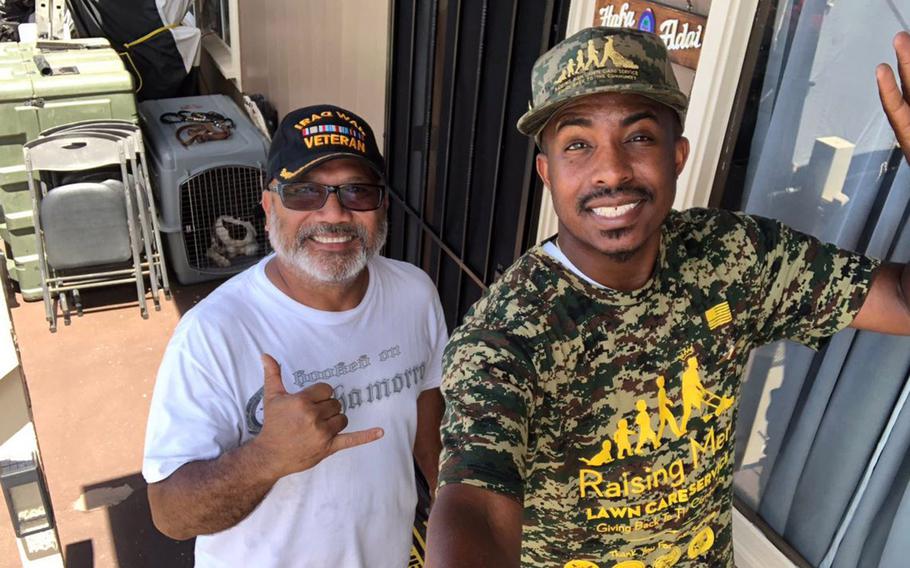 Rodney Smith Jr., who runs a lawn-care company in Alabama, has met his goal of mowing lawns for veterans in all 50 states.
He wrapped up what he calls his "tour" in Hawaii on Thursday. It is the fifth cross-country journey he's taken to mow lawns for people as part of his Raising Men Lawn Care Service, which encourages kids 7 to17 to mow lawns, rake leaves or shovel snow for those in need.
"We mow lawns for the elderly, disabled, single moms and veterans," Smith told AJC.com. "For my fifth time across the country, I'm just doing a tour for the veterans to thank them for their service."
The project started in 2015 after Smith came across an elderly neighbor having trouble mowing his lawn, so he pulled over and asked if he could help. This cross-country trip started on May 5, and he's been helping out one or two veterans in each state. He finds the veterans whose lawns he mows via social media.
Near the end of his tour, he tweeted Delta Airlines to see if the airline could help him fly to Alaska and Hawaii. Delta came through, and he even got a chance to visit with the pilots on his plane to Alaska.
What's next for Smith? He told CNN he's considering a seven-continent trip, replacing lawn mowing with snow shoveling in Antarctica.
---
---
---
---