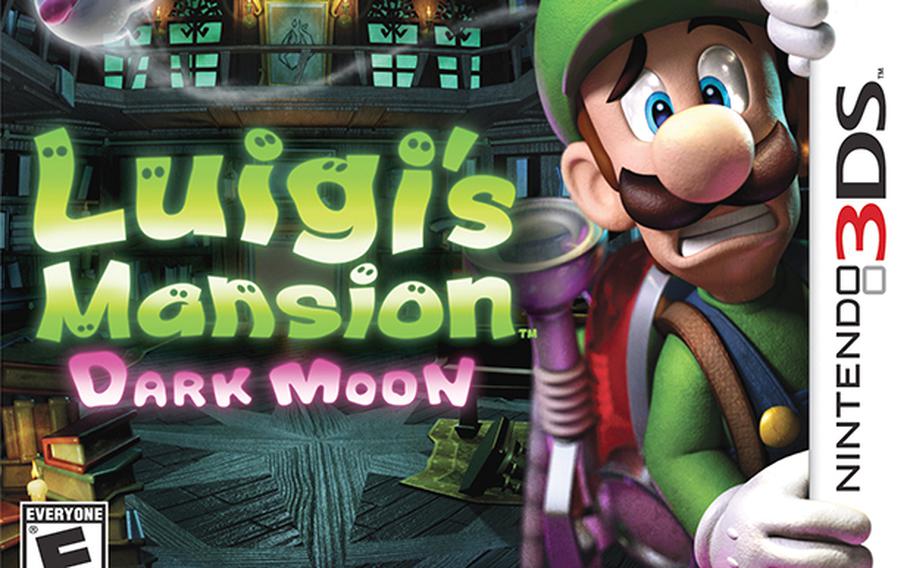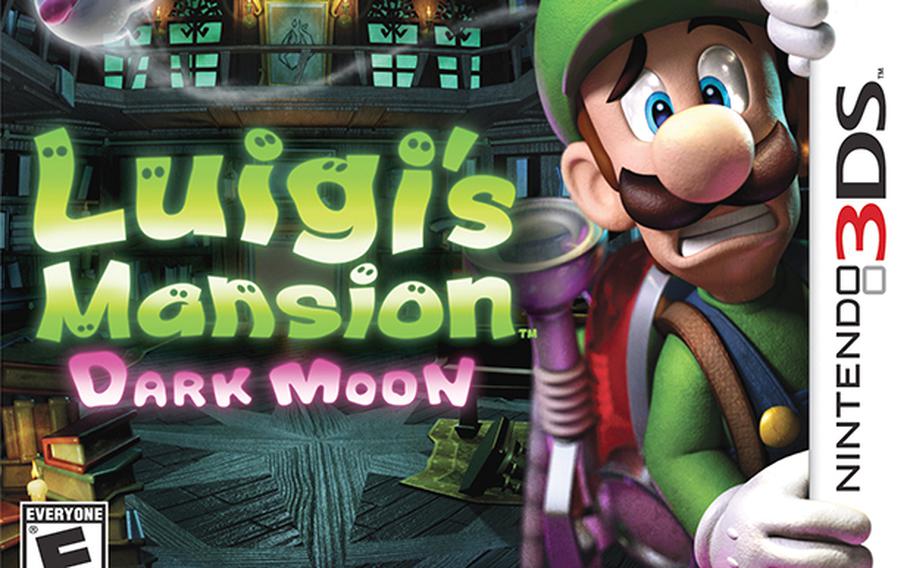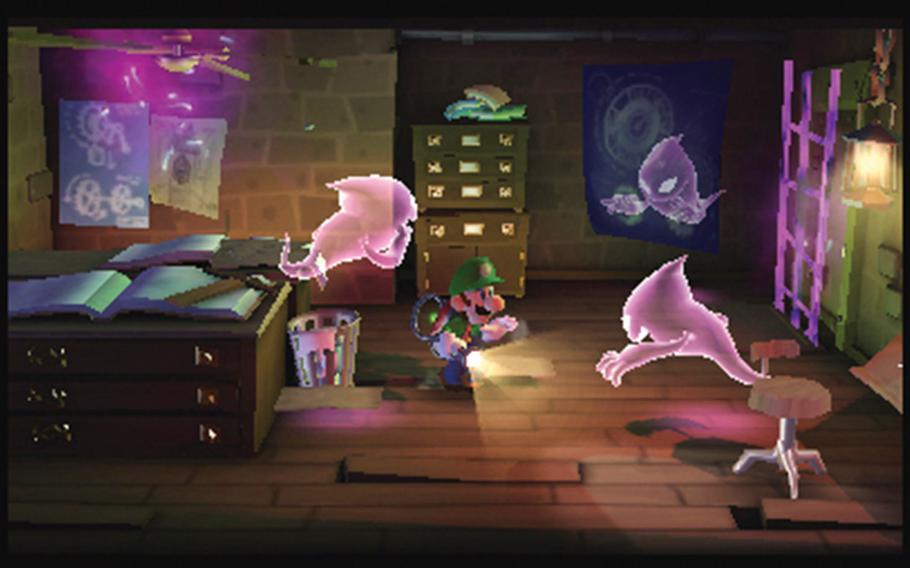 Luigi never quite gets the spotlight to himself. The timid, lanky brother of Mario is more often than not relegated to player 2 status -- second on the character selection screen, or a bonus unlock after the main event. Even in the starring role, his goal is often just to find his brother so he can go back to second billing.
In "Luigi's Mansion: Dark Moon," however, the little green guy is all on his own. And unlike most titles with one or more of the Mario brothers, "Dark Moon" isn't a classic Nintendo platformer -- it's not even a well-oiled kart racer. It's an exploration game with quirky, Saturday morning cartoon-style humor and a Ghostbuster fetish.
The basic setup is this: explore a haunt, suck a few ghosts into your super-powered vacuum, grab the cash, and move on. If these things sound simple to you, it's because they are, and apart from a sporadic minor puzzle here or there, that's pretty much the whole game. For an experienced player, or even someone who just dabbles in some of the harder Mario titles, this game might not be for you. "Dark Moon" is a slow collection fest that's not all that demanding.
As Luigi moves from room to room, he'll try to find cash, hidden gems and the big "Boo" in each area. The "combat" is simple. Just like in the original, Luigi must suck up all the ghosts he finds in a small vacuum provided by the kooky Professor E. Gadd, owner of the mansion. Accomplishing this is almost too easy: simply tug the joypad opposite whichever direction the ghosts runs when you start the attack.
Graphically, this game isn't nearly where the first Luigi's Mansion was a decade ago, but it holds its own compared to other 3DS games. The frame rate is mostly steady, and the rooms are well populated with interesting artifacts and objects -- most shakable in the quest for loot.
There are more notable changes from the original as well. One is a shift in tone. "Dark Moon" isn't about creeping along dark hallways while flashes of light illuminate what's just behind you -- most places are actually well lit in this game. Dark Moon also pushes you far beyond just the mansion, giving Luigi a whole world in which to ghost-bust.
Of course, a new system means new controls as well. Even with the 3DS-XL, I found my hands cramping up as I executed some of the more demanding maneuvers over and over again. Many times, Luigi will need to flash a light, turn on the vacuum, strafe all in quick succession in order to reveal a path or catch a ghost. If my hands could wince out loud in these moments, they would.
At its worst moments, Dark Moon has horrible clipping problems. Cash and gold will fly away from enemies and objects, going straight through the ceiling or walls and ending your chance of hitting a high score. The also game relies on the unreliable 3DS motion sensor to keep your balance over things like tall beams -- creating aggravating scenarios for anyone who's actually taken their system on the road (since, you know, it's portable and all). Yet another test case for why developers should shelve this gameplay mechanic.
In a nod to the game's portable nature, however, Dark Moon's levels are structured in bite-size levels. Instead of exploring a single mansion for hours at a time, like in the original, you're given a very specific task to complete for each outing. Segments usually take between 10 to 30 minutes, perfect for portable gaming (and giving your hands a rest).
In the end, "Luigi's Mansion: Dark Moon" is a sequel to a game few gamers appreciated back in the early days of the GameCube, which gives it a little more wiggle room to be different. This both keeps expectations in check and allows Luigi to focus less on creeping along, scared and stammering endlessly about where Mario is, and on more, well, creeping along for our light-hearted enjoyment.
Bottom line: A few slight programming missteps take away from slightly from what is otherwise a light, fun experience.
---
---
---
---