In historic setting, veteran is reunited with his military working dog
by
Meredith Tibbetts
September 21, 2020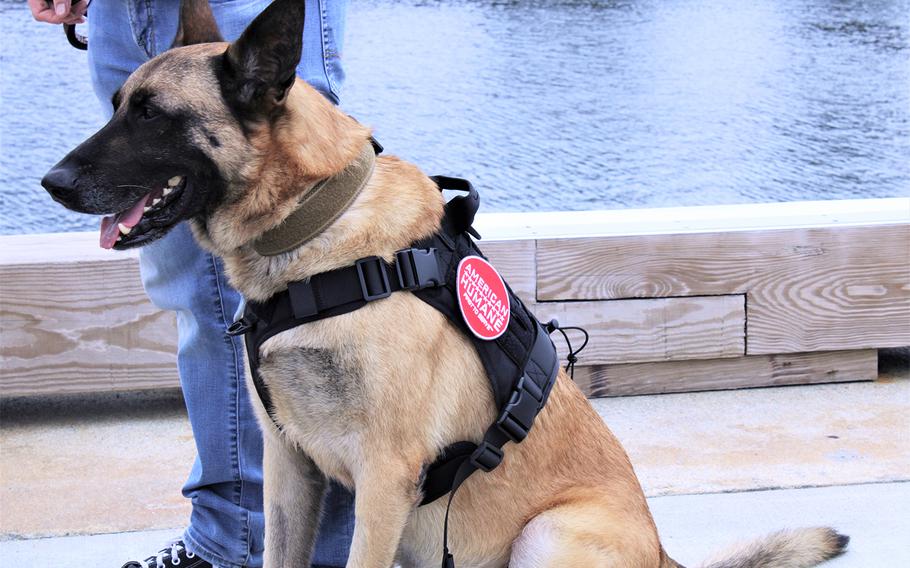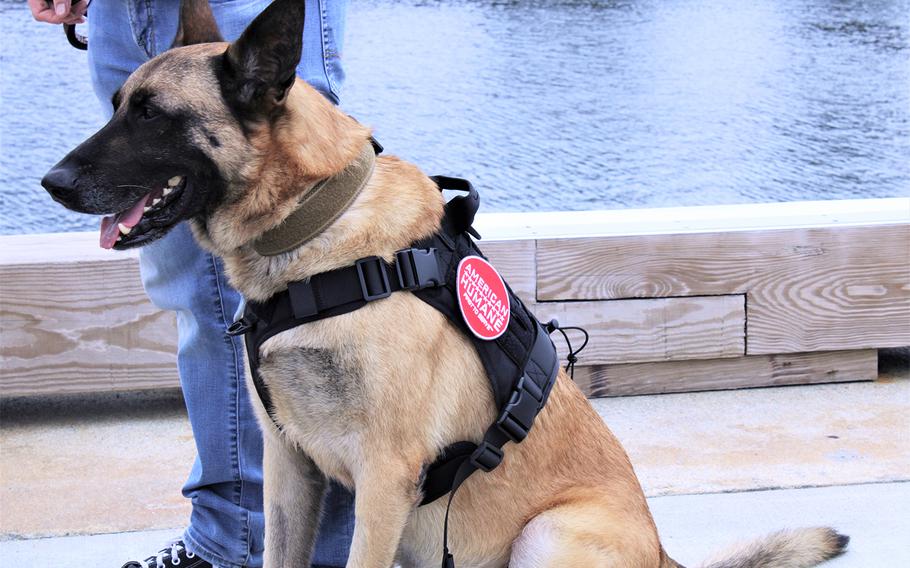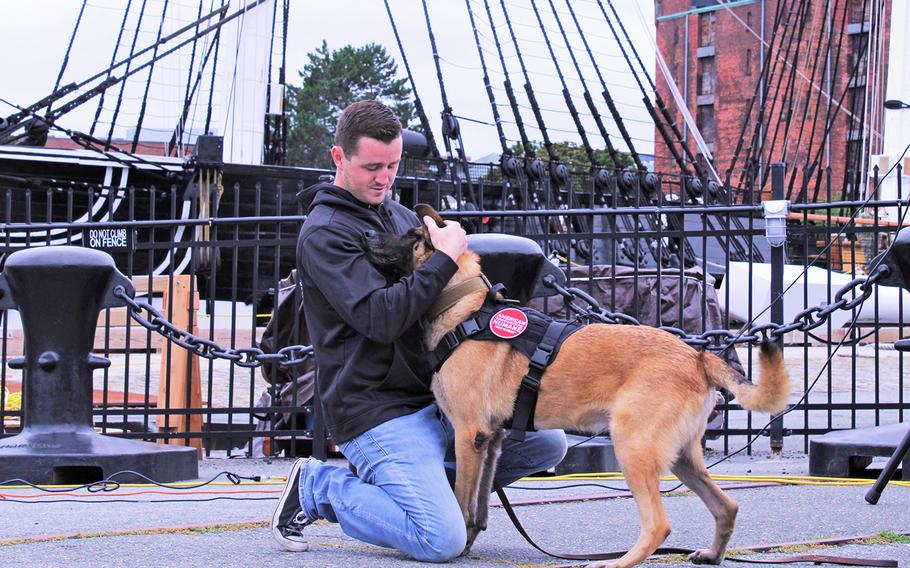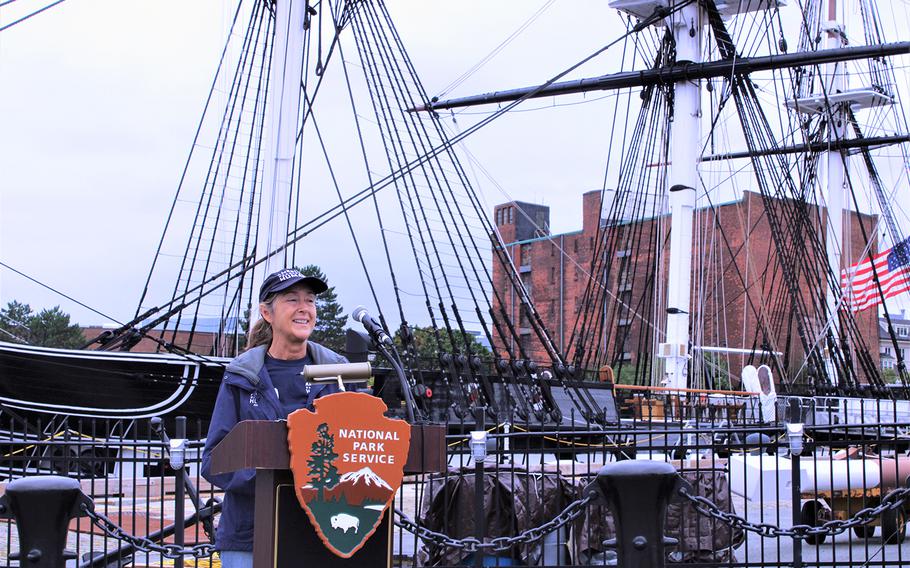 Ramos's career with the U.S. military was a bit unusual.
Located mainly in Japan, he had the rare opportunity to work for the Air Force and the Marine Corps.
A good chunk of that time was spent with Marine Sgt. Brendan Cabey, who officially adopted Ramos, his former military working dog, on Sept. 11, in front of the USS Constitution in Boston.
After spending about four years with the Air Force, Ramos — despite being on the younger side — was being considered for retirement. The Marines saw an opportunity to add another MWD to their roster, and in a rare move Ramos transferred service branches into the Marines in December 2017, assigned to Cabey as his first military working dog at Marine Corps Air Station Iwakuni.
"We trained up together and then we started working the roads about two months after that," Cabey said during a phone interview. "We worked until April 2019 together when I was a handler. And then in April 2019 I transitioned to a different role in the kennels."
Cabey became the trainer for the entire kennels, but he still worked with Ramos daily before retiring from the Marines in October, 2019.
"I spent those first two years with him," Cabey said. "We grew together. Most of our dog teams wouldn't stay together for more than a year, a year and a half, so I spent a long time with him. Even after I stopped working the roads, we would still hang out and I would still take him out and train him with the other guys that would be handling him. We just grew really close."
Ramos, a Belgium Malinois, rotated between searching vehicles at the gate, patrolling, normal law enforcement, customs for all aircraft and ships coming onboard the base, and more while with the Marines.
Dogs "kind of dictate when they are done," Cabey said. "You can start to see it in their attitudes. They don't really care too much about playing with their toys. Their energy levels go down. They pretty much tell you when they are ready to retire."
Ramos, who is 8½ years old, has already adjusted to his new home.
"He's really attached to me. He doesn't really leave my side. I bring him to work with me a couple days of the week. He seems to be having a good time," Cabey said.
To get back to the United States, though, American Humane stepped up and helped to arrange the adoption. They also contacted the National Park Service, which helped them set up the adoption ceremony in front of the USS Constitution. As a commemoration of the event, Ramos and Cabey were gifted a plushie of Guerriere the Terrier, the sea dog of "Old Ironsides."
"It was an honor to participate in the [reunuion] ceremony," Anne Grimes Rand, President and CEO of the USS Constitution Museum said in a press release. "Military Working Dog Ramos and so many military working dogs have played a vital role serving our country."
According to a press release, Michael Cancelliere, a Park Ranger with National Parks of Boston, swore in Ramos as a B.A.R.K. Ranger.
Guerriere the Terrier sits high on a shelf, away from the destructive jaws of Ramos, but where it can be greatly admired, along with his B.A.R.K. Ranger badge.
tibbetts.meredith@stripes.comTwitter: @mjtibbs