In 1st testimony as DOD chief, Carter defends White House defense budget
by
Travis J. Tritten
March 3, 2015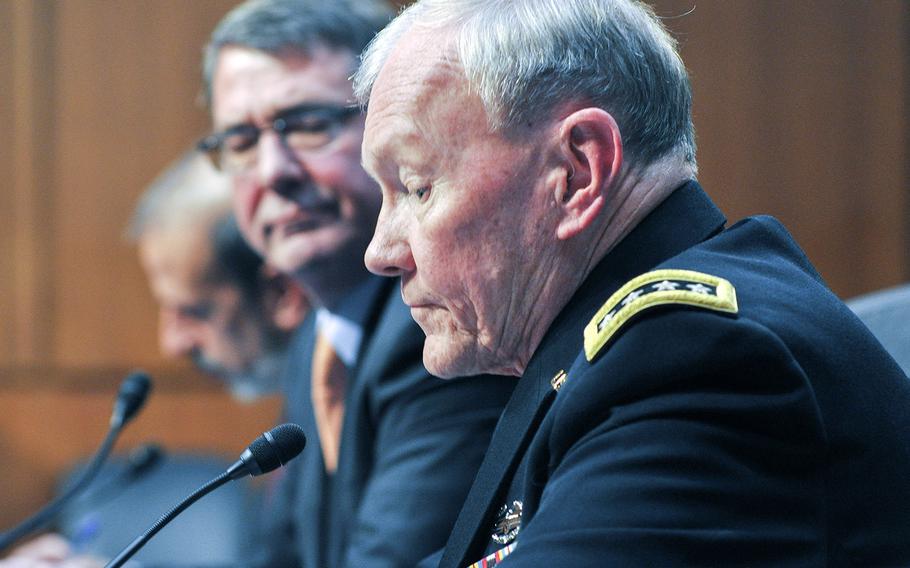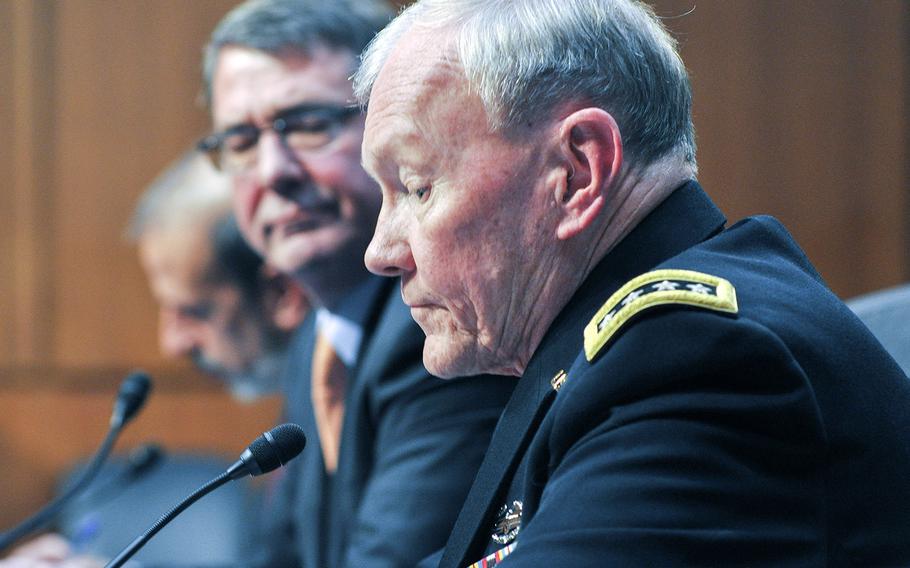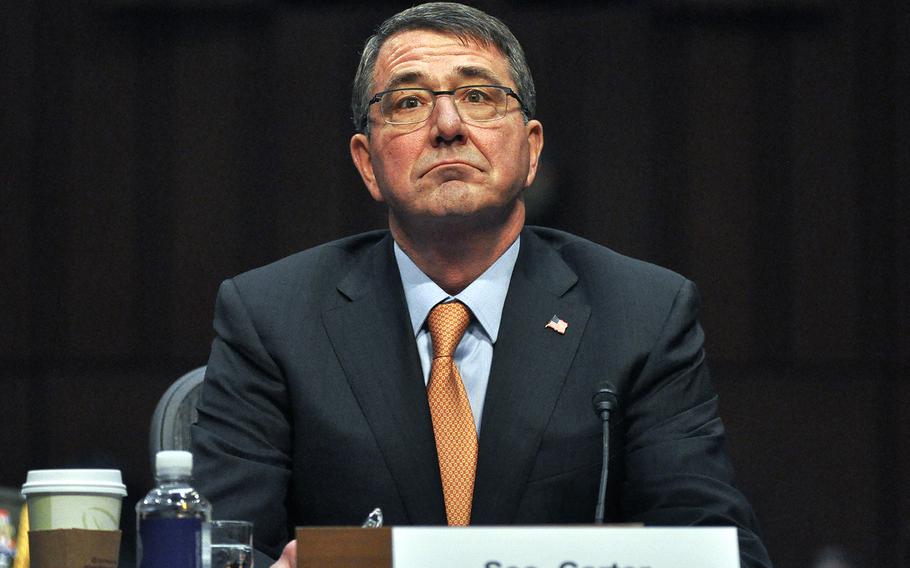 WASHINGTON — New Defense Secretary Ashton Carter fell into the familiar role of his predecessor Chuck Hagel on Tuesday during his first testimony to Congress.
Carter stuck to safe political ground, calling the White House's proposed 2016 defense budget "responsible and prudent" while being questioned by the Senate Armed Services Committee.
But Joint Chiefs Chairman Gen. Martin Dempsey, who joined him to represent the military, said the budget proposal is "at the bottom edge of manageable risk," undercutting Carter's assurances and pushing the message that more money is needed.
Carter is just two weeks into the Pentagon's top job and still establishing his leadership style following what many considered a lackluster tenure by former senator and Vietnam vet Hagel, who was often overshadowed by Dempsey and other military leaders.
In a Senate hearing last year, Hagel told lawmakers that the Obama administration would not send ground troops to Iraq to fight the Islamic State. Dempsey then pushed the envelope by saying he would consider using such forces in the future if needed — a move that broke open an ongoing debate about the possibility of a ground war.
Hagel was reliably loyal to the Obama administration in public but was pushed out of the Pentagon less than two years into his tenure over private tensions related to the war in Iraq.
Carter comes into the office as Congress is in a heated debate over defense spending for Iraq and a number of threats around the world, including Russian aggression and Iranian nuclear ambitions. A mandatory cap is set for the budget this year that the Obama administration, Pentagon and many in Congress all agree will hamstring the armed forces.
The Capitol Hill testimony came after Carter bolstered confidence in his leadership by flying to Afghanistan on Feb. 20, after just three days in office, to meet with troops and the country's new president. The move thrust him into policy debates and cast him as a player in a presidential administration that has been criticized for micromanaging.
On Tuesday, Carter told senators that President Barack Obama's proposed $534-billion budget — $38 billion over the cap — will allow the military to defend the country and fight wars, while also warning that funding the military under the smaller cap could create a national security crisis.
Dempsey testified that the military is stressed by high deployment tempos and enemies are beginning to catch up and "level the playing field" in space defense and cyberwarfare.
The White House's proposed defense budget is "what we need to remain … at the bottom edge of manageable risk to our national defense," Dempsey said. "As [committee chairman Sen. John McCain] said, there is no slack, no margin left for error or room for strategic surprise."
McCain, R-Ariz., and the ranking committee member, Sen. Jack Reed, D-R.I., are leading a push in Congress for even more defense dollars than what the Obama administration has requested.
Its hearings have focused on the potential dangers of the cap, known as sequestration.
This week they proposed a $577-billion defense budget to bolster the services in the face of growing global unrest. McCain has said the military could actually need $611 billion but that amount would never be approved by Congress.
tritten.travis@stripes.com Twitter: @Travis_Tritten