'I'm not the same': Hurdles remain for troops, veterans with TBI despite increase in awareness
by
Nikki Wentling
February 1, 2020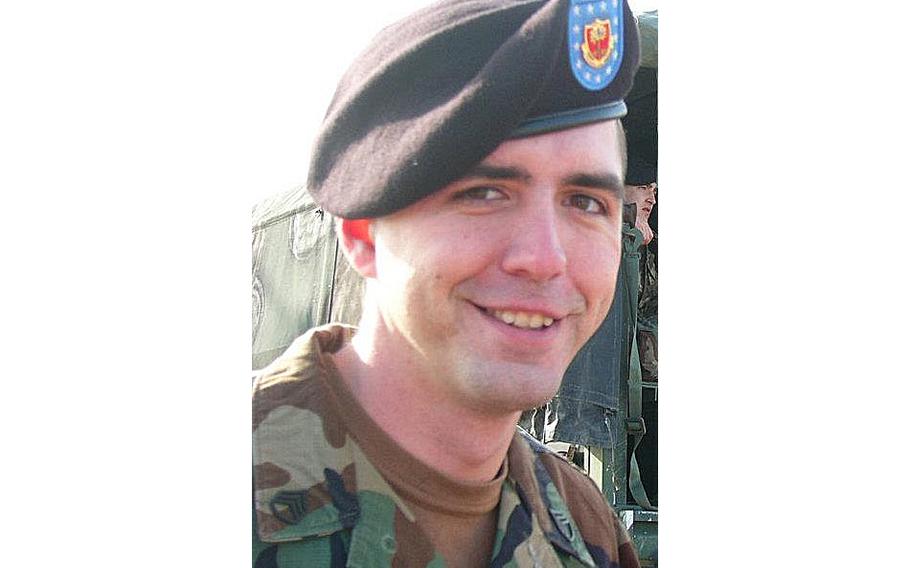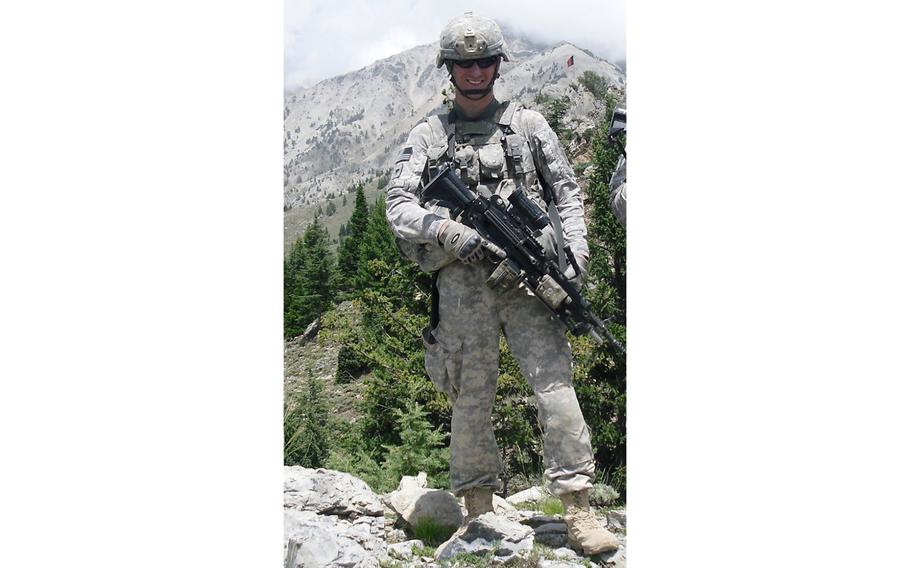 WASHINGTON — Iraq War veteran Brian McGough said he gets headaches a few times every week. They last from 20 minutes to two days, and in severity on a 10-point pain scale, they go from a four to an eight.
During his headaches, McGough can't eat or be exposed to light. When they get too bad, he's forced to skip his college classes. McGough, 44, also struggles with memory and concentration issues, making his schoolwork more difficult. He has post-traumatic stress disorder and is easily agitated.
He has a traumatic brain injury, caused when an IED blast sent shrapnel through the side of his skull, penetrating his brain.
"I think people should understand that the range of complications that come with traumatic brain injury are more than just headaches," McGough said. "Even mild cases can cause some severe issues early on: memory and concentration issues, seizures, vision problems, anger issues … I'm not the same as I was."
More than headaches As of Thursday, more than 60 U.S. military personnel have been diagnosed with TBI from an Iranian missile attack Jan. 8 in Iraq. That's far from President Donald Trump's initial announcement that no one was harmed in the attack. News of the brain injuries came out soon after and the number of cases has continued to rise.
Trump later described the injuries as "headaches," and said he had seen far worse.
Several veterans organizations are accusing Trump of minimizing the severity of TBI.
It is a major cause of death and disability in the U.S., according to the Centers for Disease Control and Prevention. The Defense Department, which keeps a tally of the total number of service members diagnosed with TBI, put the most recent count at nearly 414,000. It's now widely considered a signature wound of the Iraq and Afghanistan wars.
Veterans of Foreign Wars was the first to urge Trump to apologize for his comments about TBI, calling his remarks "misguided."
The Jewish War Veterans of the United States, which has about 15,000 members, described Trump's comments as "insensitive" and "counterproductive," and also asked that he apologize.
Iraq and Afghanistan Veterans of America asked for more than an apology. The group wants Trump to support a Senate bill that would establish a Department of Veterans Affairs center of excellence to focus on TBI research.
Ryan Britch, 29, who works with IAVA, was diagnosed with a mild TBI after a deployment to Afghanistan with the Vermont Army National Guard in 2009. He was on patrol when his unit was ambushed, and Britch came within 10 meters of a mortar blast.
Britch experienced headaches, memory and concentration issues and irritability, but it was one year before he was diagnosed by the VA.
Though he doesn't think Trump's comments came from a place of ill will, Britch worries his remarks about TBI have broader implications for those who suffer from it.
"I think as a country, we really need to improve our understanding of brain injury, reduce stigma and encourage treatment," Britch said. "If you have someone as prominent as the president dismissing and denying that TBIs are legitimate injuries, people aren't going to take it seriously."
To McGough, Trump's comments were reminiscent of 2006, when he was diagnosed with TBI — when the injury wasn't widely understood even by medical professionals.
McGough's TBI is considered severe. He was in a bus headed back to his base in Iraq when an IED went off.
"[Trump's remarks] reminded me of back in the day when nobody really understood what it was, and it was just kind of like, 'Suck it up and drive on,'" McGough said. "There's been a lot of improvement in how the medical field understands it, but not how people talk about it."
Continuing pain Gen. Mark Milley, chairman of the Joint Chiefs of Staff, told reporters Thursday the full extent of the injuries from the Jan. 8 missile attack might not be known for a year or two. In some cases, he said, troops would be monitored "for the rest of their lives."
Wentling.nikki@stripes.com Twitter: @nikkiwentling