House committee moves to ban all Confederate flag displays on military bases
by
Steve Beynon
July 1, 2020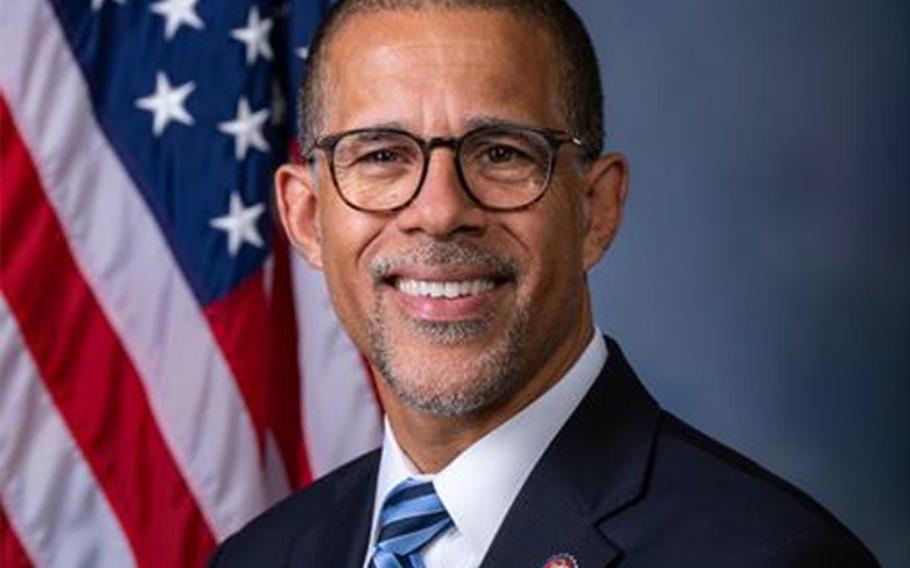 WASHINGTON — A House committee on Wednesday approved a measure in the annual defense funding bill that would ban the display of Confederate flags on all Defense Department property.
Without objections from any lawmakers, the measure was passed by the House Armed Services Committee as part of the 2021 National Defense Authorization Act, which sets yearly policy and funding priorities for the Pentagon.
The amendment, authored by Rep. Anthony Brown, D-Md., an Iraq War veteran, bans displays of the Confederate battle flag at all Defense Department locations including conference rooms, open bay barracks, and living quarters. But the amendment has exemptions for museums, Confederate graves, state flags and state license plates.
"Recent, tragic events have underscored how much further we have to go to heal the racial divisions that have plagued this country since our founding," Brown said in a statement.
Amid a month of national attention on removing Confederate monuments in the wake of nationwide protests against police brutality against African Americans, Congress has turned more attention to public references to the Confederacy. Bipartisan moves to scrub Confederate references from U.S. military bases could pit Congress on a collision course with President Donald Trump.
On Tuesday, Trump tweeted he would veto a defense spending bill that includes an amendment from Sen. Elizabeth Warren, D-Mass., to rename military bases that honor Confederates who waged war against the United States. Her measure had bipartisan approval. The White House has called a spending bill including Warren's amendment a "nonstarter."
The 10 Army posts named in honor of Confederate generals are Camp Beauregard and Fort Polk in Louisiana; Fort Benning and Fort Gordon in Georgia; Fort Bragg in North Carolina; Fort A.P. Hill, Fort Lee and Fort Pickett in Virginia; Fort Rucker in Alabama; and Fort Hood in Texas.
The Navy also has two ships related to the Confederacy: the guided-missile cruiser USS Chancellorsville, named after a Confederate victory in 1863 during the Civil War, and the oceanographic survey ship USNS Maury, named after Matthew Fontaine Maury, who was an important oceanographer. Maury resigned his commission in the U.S. Navy to serve in the Confederate navy, according to a report by U.S. Naval Institute News.
The White House did not respond Wednesday to a request for comment on Brown's amendment, but Trump has repeatedly defended the display of Confederate symbols.
A veto of the proposed $740 billion NDAA could have severe consequences to include delaying $1 billion for research related to the coronavirus pandemic, no funding for new aircraft or ships, and no 3% pay raise for troops.
The Marine Corps and Navy have banned the Confederate battle flag from all installations, ships, and aircraft. However, the Army still has not made a decision on the matter for the service. Yet base commanders have the power to remove the flags themselves. In June, U.S. Forces Korea commander Gen. Robert Abrams banned the battle flag from bases in the region.
"Prohibiting the display of the Confederate flag -- a symbol that for so many represents white supremacy, oppression and terror - on Department of Defense installations is an important step in that reckoning," Brown said. "Our armed services must foster a diverse, inclusive and welcoming environment for all Americans to serve the country they love. The display of the Confederate flag and related racist symbols have no place in our military."
Beynon.Steven@Stripes.com Twitter: @StevenBeynon