Hasan's team tries to argue on his behalf, denied by judge
By
Jennifer Hlad hlad.jennifer@stripes.com
August 28, 2013
---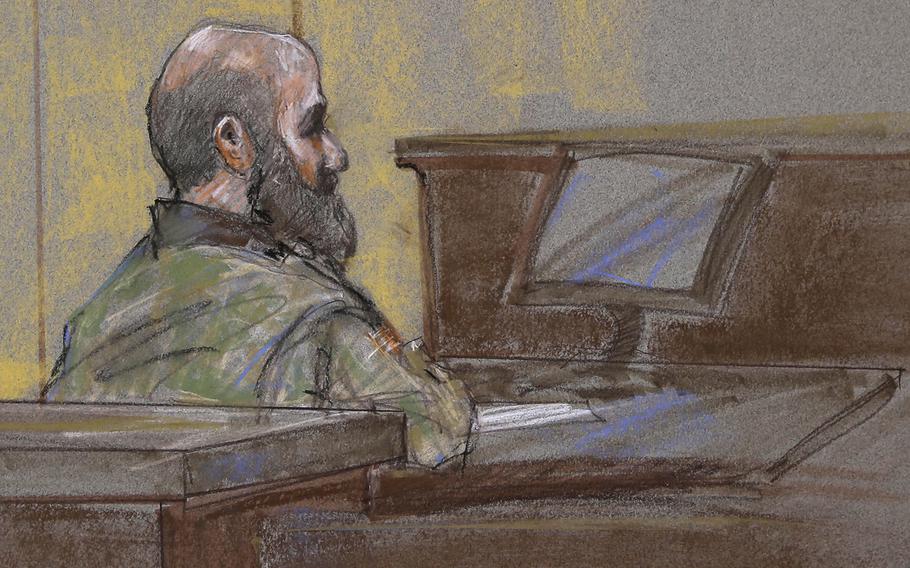 FORT HOOD, Texas — As the prosecution called witness after witness, each describing in great detail how Maj. Nidal Malik Hasan moved around a post clinic, systematically shooting soldiers in uniform, Hasan himself has stayed quiet. He chose not to call witnesses, speak on his own behalf, or make a closing statement.
On Tuesday, the military attorneys assigned to assist Hasan in the case for his life tried to step in, to present evidence on his behalf.
"If no one is making the case for life, there is only death," said Lt. Col. Kris Poppe, who previously asked the judge if he and the other standby lawyers could be excused from the case because they believe Hasan is seeking the death penalty.
Hasan was convicted Friday of 13 counts of premeditated murder and 32 counts of attempted premeditated murder. The jury will begin deliberating on his sentence today.
At issue is a trove of evidence collected on Hasan's behalf during the more than 1,370 days he's been in jail: His academic record, his medical information and life expectancy, his good behavior during pre-trial confinement, his community involvement, lack of criminal history and other information.
The judge, Col. Tara Osborn, went through the information exhibit by exhibit, each time asking Hasan if he understood that the evidence could help him and making sure he did not want to present it.
Hasan said he understood, but the answer was still no. He also called his standby counsel "overzealous."
Poppe argued that the standby counsel should have the right to present evidence that could lessen Hasan's sentence, whether he wanted them to or not. But Osborn said no.
"Major Hasan is the captain of his own ship," she said.
hlad.jennifer@stripes.comTwitter: @jhlad
---
---
---
---