Ground is broken for education center at Vietnam Veterans Memorial
by
C.J. Lin
November 28, 2012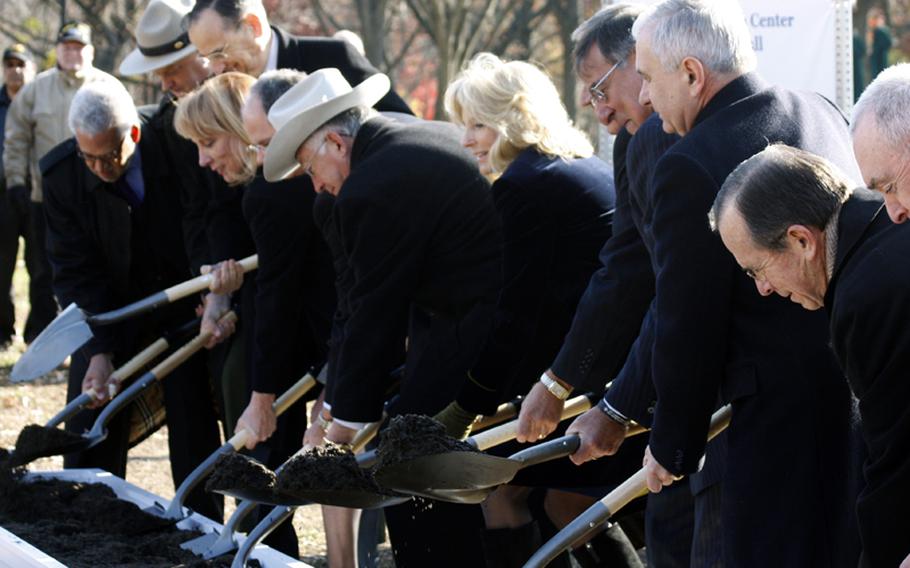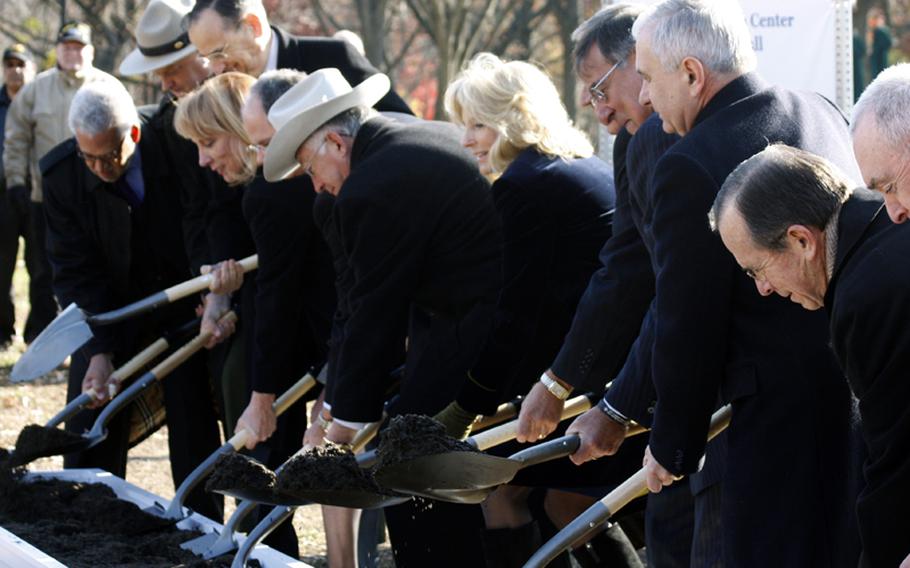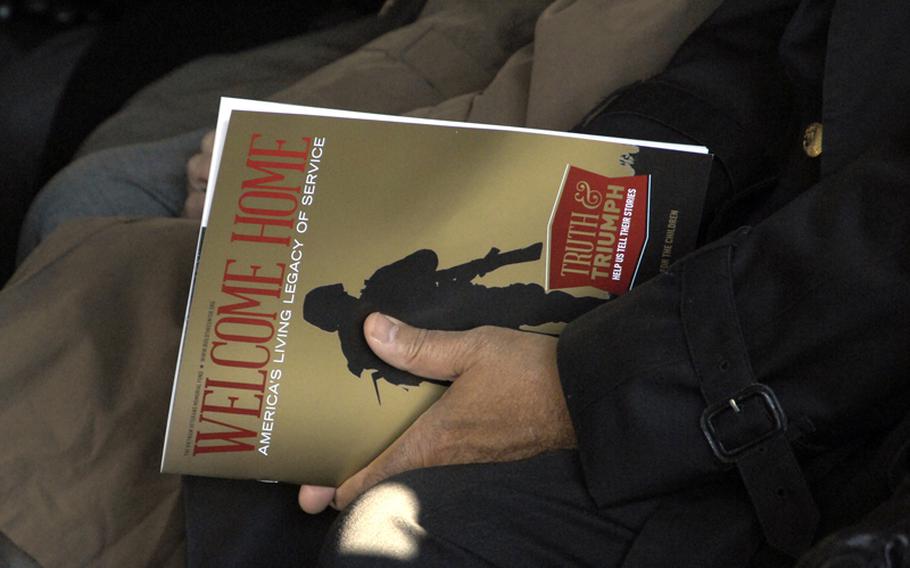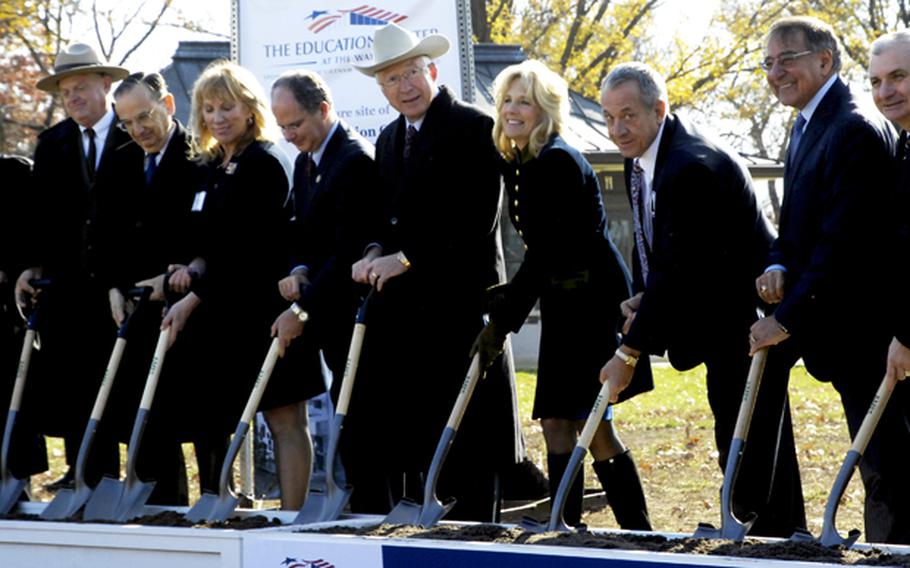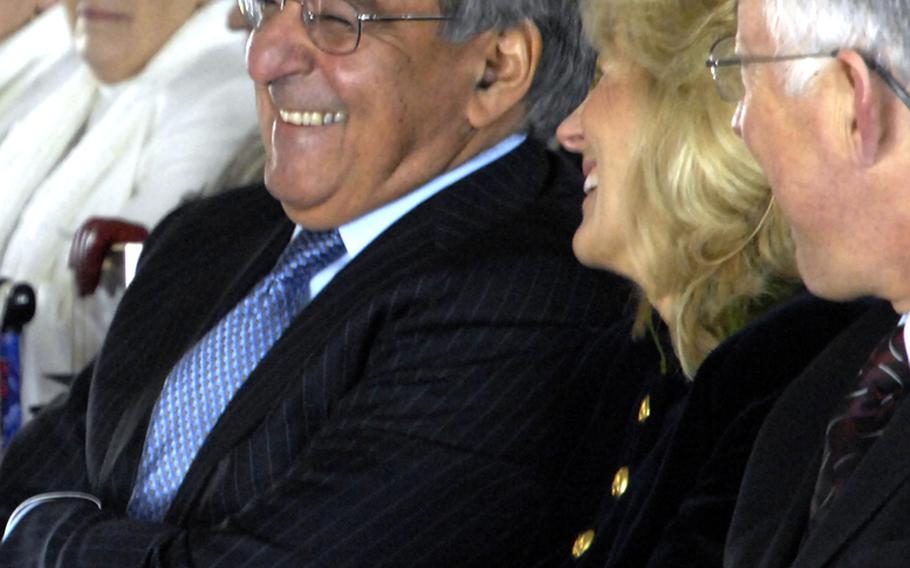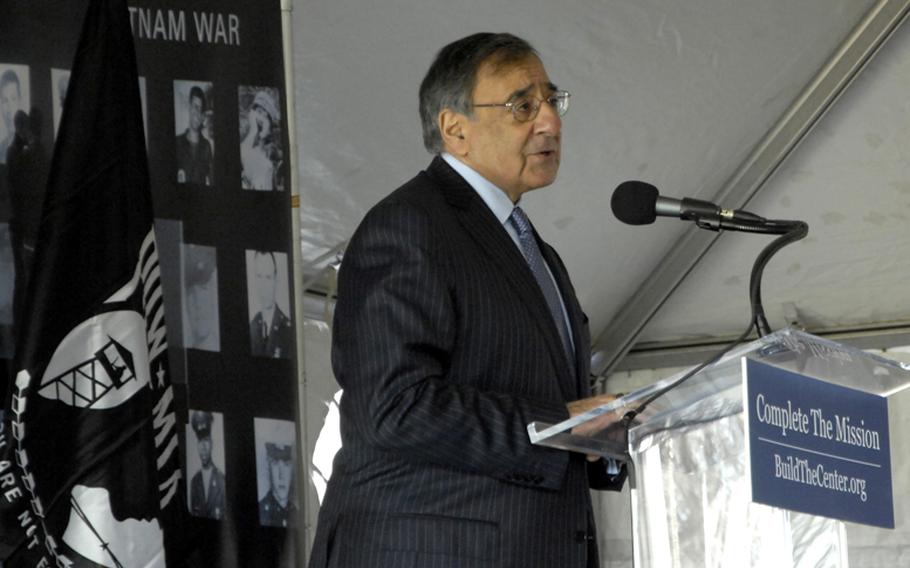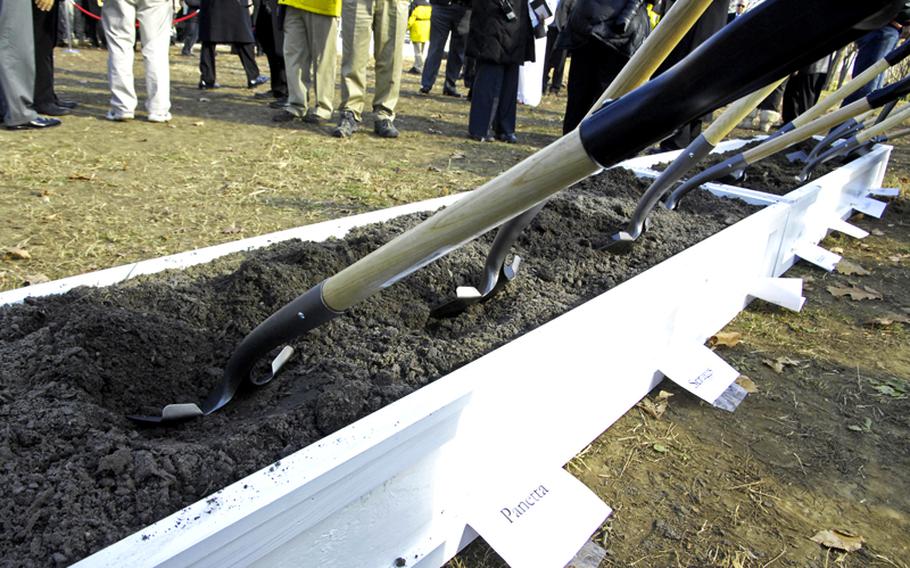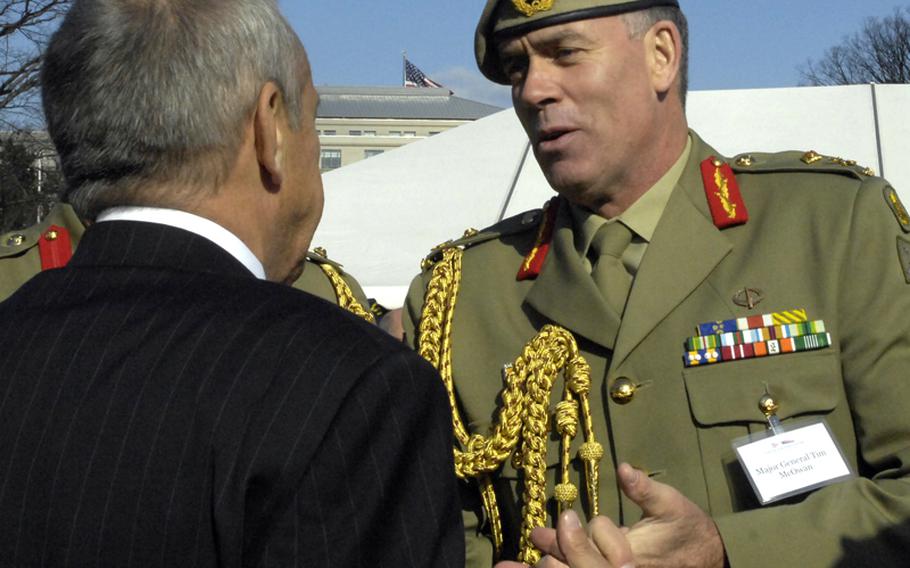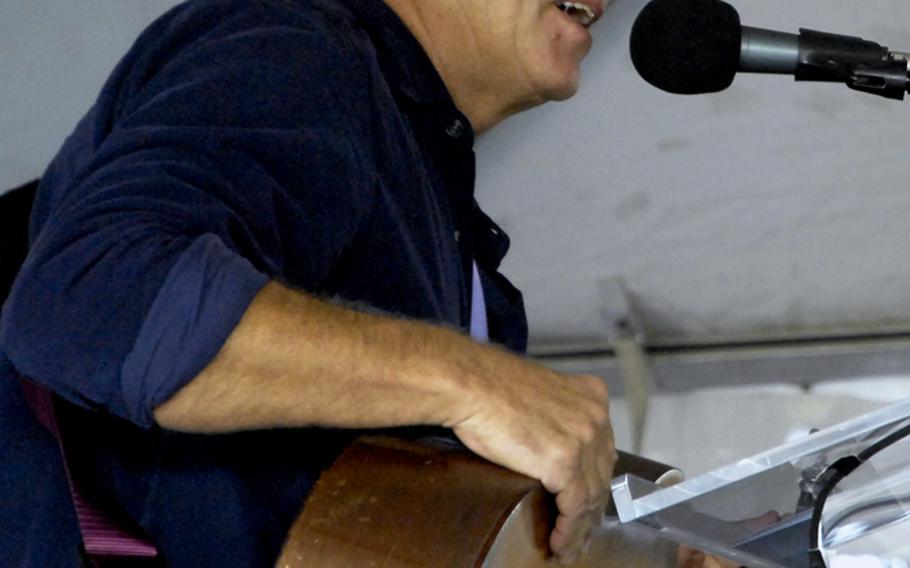 WASHINGTON, D.C. — A new memorial that will show the faces and tell the stories of servicemembers who died in the Vietnam War and the more recent conflicts in Iraq and Afghanistan reached a milestone Wednesday as officials broke ground on the project on the National Mall.
To be built under a field adjacent to the Vietnam Veterans Memorial Wall and near the Lincoln Memorial, the Education Center at the Wall will feature photos and other details of the 58,282 servicemembers killed as a result of the Vietnam War and the more than 6,600 killed in post-9/11 wars.
"Preserving our stories requires more than a place of remembrance," said Secretary of Defense Leon Panetta. "It requires a place of education and understanding. The sacrifices that were made, the lessons of war that we have learned, must never, never be forgotten."
The 35,000-square-foot center will have digital and interactive displays where visitors can type in a name to learn more about a fallen servicemember, bringing to life the names etched into the granite of the existing memorial wall, said Jan Scruggs, founder and president of the Vietnam Veterans Memorial Fund.
"A photograph is very different than a sea of names," Scruggs said. "Once you see people's facial features, you really remember and you can imagine what they were like, you can imagine the life that they lost, the hopes and dreams that were never fulfilled. And what you owe them, because they gave their lives for your freedom."
Wednesday's groundbreaking was ceremonial — timed to fall on the 50th anniversary commemoration of the Vietnam War — as organizers still need to raise another $38 million for the $85 million project. Officials hope to start construction by next year, in time to complete the center in 2014 to coincide with the return of the last of troops from Afghanistan.
"Today's veterans deserve a healing place of their own," Panetta said. "Over the past decade of war, a new generation of Americans has answered the call to fight for their country and to sacrifice on foreign soil. They've done all this country has asked them to do, and more."
The center will serve as a temporary memorial for veterans of recent wars until one is built to honor them, Scruggs said.
"One day, they'll have their own memorial," Scruggs said. "But this is one place that they will be honored, and it'll happen 10 or 12 years before they get their own monument."
The center will also include a history of all of America's conflicts dating back to the Revolutionary War, and display some of the more than 200,000 mementos left at the wall.
As a Vietnam War veteran who lost a brother in the same war and a son in Iraq, the education center has added meaning for Virgil Deckard, who served in Vietnam from 1969 to 1970.
His brother, Spc. David Deckard, was on a minesweeping mission in Vietnam when a rocket hit the side of his vehicle. He was paralyzed from the chest down for the rest of his life. He died in 2006, and his name was etched into the wall last year.
Virgil Deckard's son, Sgt. Matthew Deckard, was 29 and on his second tour in Iraq when he was killed when his Abrams tank hit an IED in 2005.
To know that they'll both be honored at the center "means the world to me," Virgil Deckard said.
"If [visitors] want to type my son's name, and my brother's name, their stories will come up and they can read it," Deckard said. "They're going to see his life story. They're going to see he was a living human being. And they won't forget about him."
For Janice Chance, knowing that her 29-year-old son's face and story will be shared with the public only adds to her pride.
Marine Capt. Jesse Melton III had offered to take the place of a fellow Marine when his Humvee was blown up by an IED in Sept. 2008.
"Not only did he put his life on the line for his country, but for a fellow officer," said Chance as she clutched two framed photos of her son. "It warms my heart to know that long after I'm gone, that people can go into that center and see the faces of my son and all of those who made the ultimate sacrifice and then go out and tell somebody else. That's a living legacy."
For more information, visit www.buildthecenter.org.
linc@stripes.osd.miltwitter.com/cjlinSS