Green Berets in 'fully kitted out' combat vehicles took part in Nevada off-road race
by
Chad Garland
April 1, 2020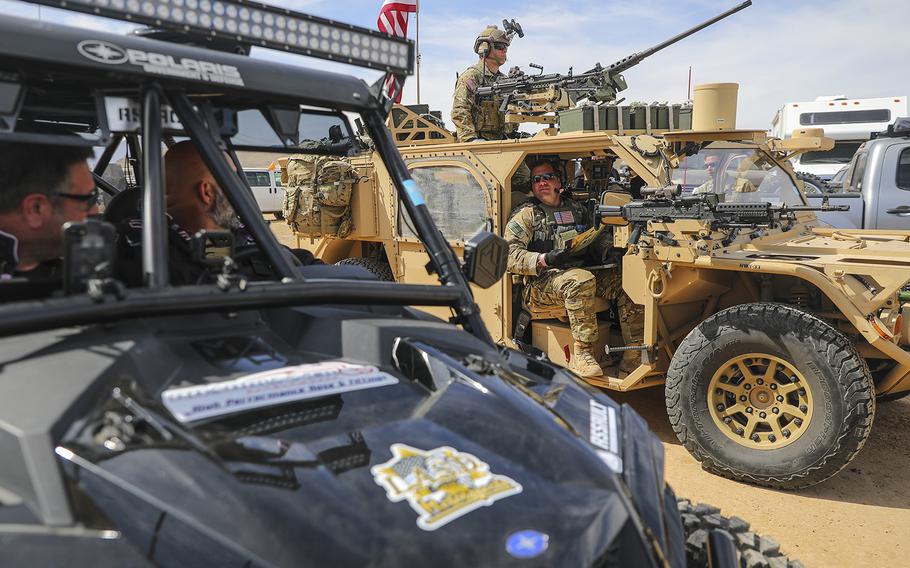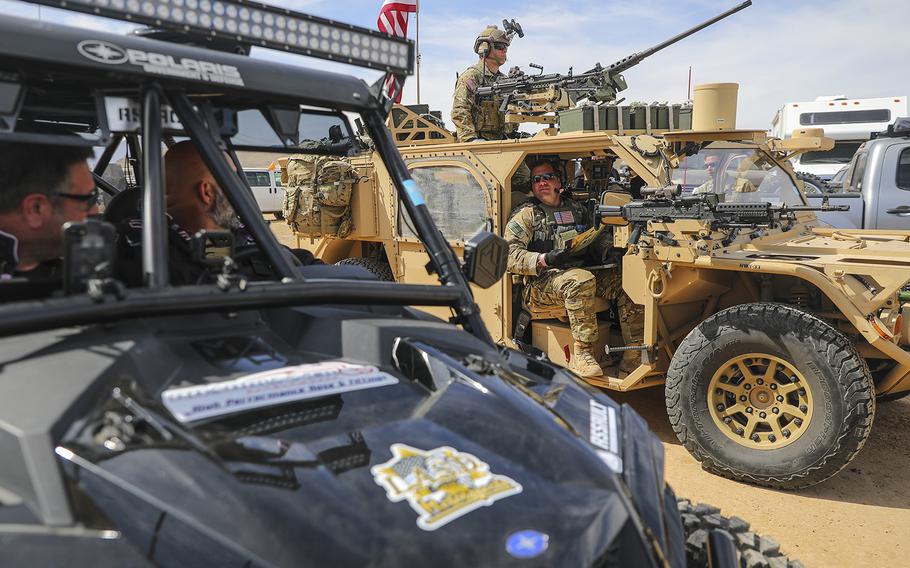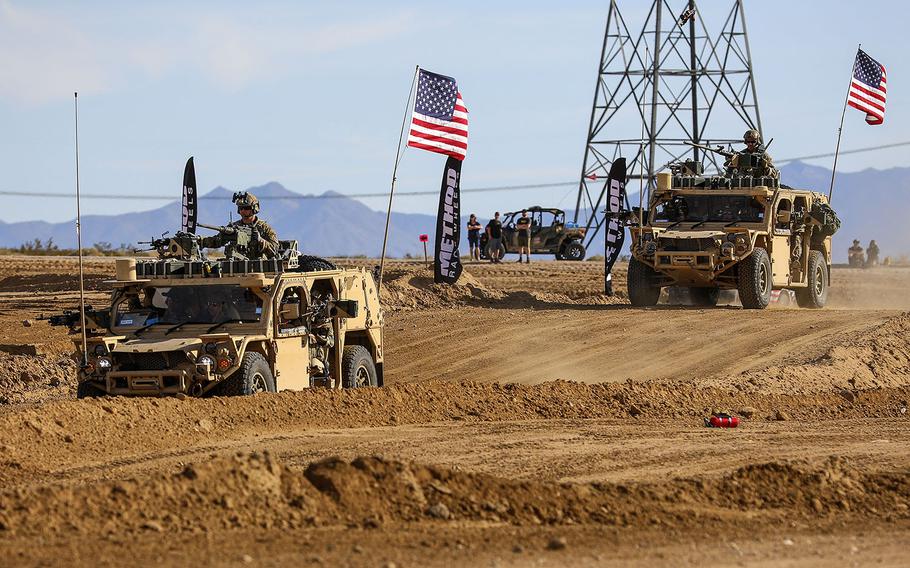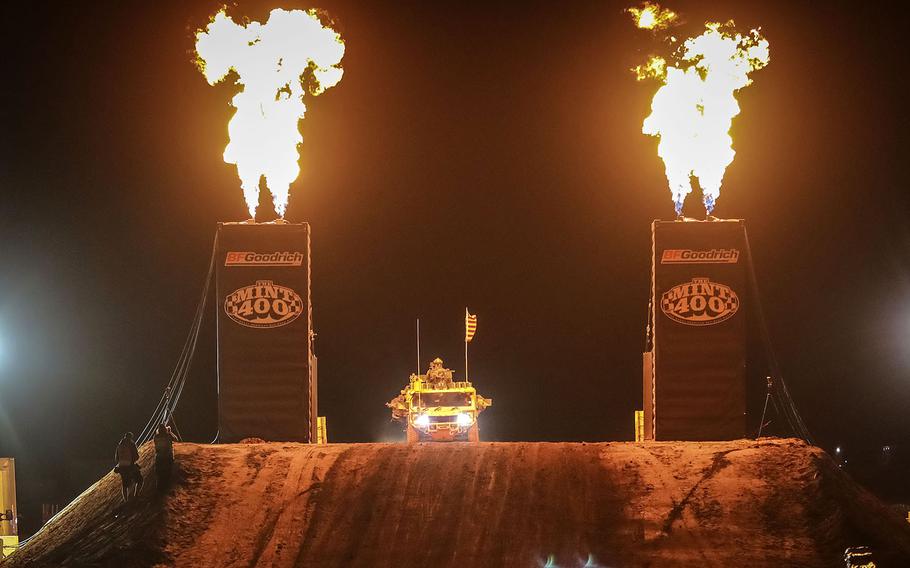 Green Berets in light combat vehicles were among the more than 500 entrants earlier this month in a two-day competition in the Nevada desert billed as America's oldest off-road race.
An Operational Detachment Alpha team from 5th Special Forces Group (Airborne) completed two 100-mile laps of the Mint 400 in their combat-loaded Ground Mobility Vehicle 1.1 models March 6, the command said in a statement.
While the lightweight GMV 1.1 is designed for rugged terrain, unlike the other vehicles in the 400-mile contest, it wasn't created or modified specially for racing.
"They are not built for speed, but we are looking to push the limit with them," said the team's commander, a captain identified in the statement only as Eric.
Despite only completing half the race, the Green Berets earned an "honorary finish" award, since they spent much of their time assisting other racers, pulling them out when stuck or towing them through the remainder of a lap to be fixed at the pit, the statement said.
This year was the first time since the race's inaugural 1968 run that an active duty unit participated using military vehicles, the statement said.
"The military is part of the DNA of off-road racing culture," said Matt Martelli, the race's CEO, in a separate statement. "Some of the first racers who made the original Baja Peninsula run in 1967 were World War II vets who wanted to challenge themselves. In fact, The Mint 400 was founded by military veterans."
Eleven military-related charities also participated this year, at least one each for the Army, Air Force, Navy, Marines and Coast Guard, fielding race teams to raise money through "Military Challenge," according to the race's official site. Together they raised nearly $105,000, it said.
The idea was born after Col. Jody Lynch, commander Marine Forces Special Operations Command, participated in last year's race with UFC fighter Josh Koschek and helped raise $20,000 for the Marine Raider Foundation.
The "fully kitted out" Green Beret vehicles "show the American people what we're all about and what we look like when we're out there fighting and defending this nation," Lynch said in the Army statement.
garland.chad@stripes.com Twitter: @chadgarland