Goldfein: Air Force has opportunity make a lasting change with diversity in the service
by
Caitlin M. Kenney
July 1, 2020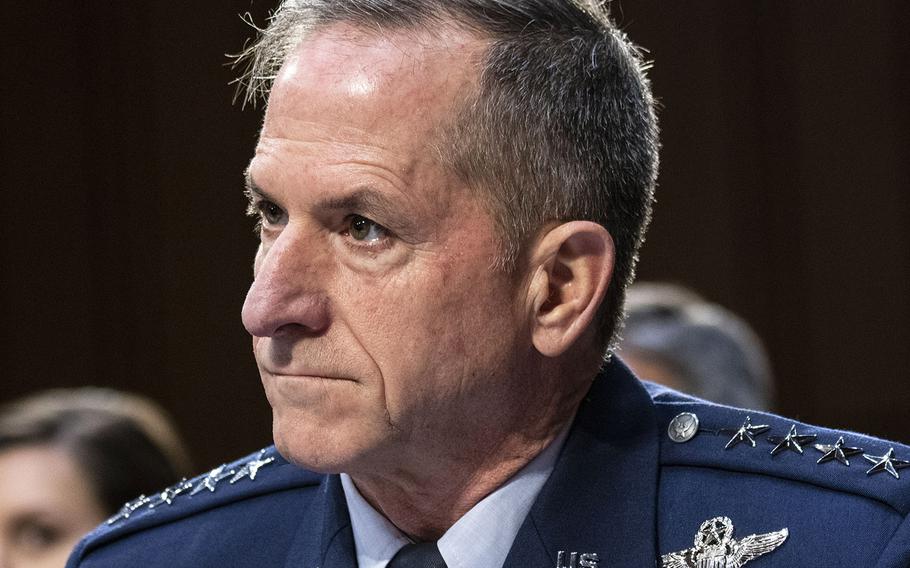 WASHINGTON — The Air Force's top officer said Wednesday that the service cannot become distracted in its efforts to bring about long lasting change in improving the diversity of its personnel.
"History is not on our side here. If we follow history, we'll get a few things going. And then September will arrive, and [the coronavirus] will return and flu season will start...the election will go into high gear and we will get distracted. And we will put this on the back burner. Shame on us if we let that happen," Gen. David Goldfein, the chief of staff of the Air Force, said during an event with the Brookings Institution, a Washington-based think tank.
The protests across the country sparked by the death of George Floyd, a black man who was killed while in police custody in Minneapolis on May 25, has also given the Air Force an opportunity to "make long-term, meaningful and lasting change that quite frankly we should have been doing before and I take that completely on me," Goldfein said.
"We were doing a lot of work towards becoming a more diverse force. But I think we have the opportunity in front of us right now to go — to put on the gas and really move forward in ways that we need to move," he said.
Goldfein is in his last month as the Air Force chief of staff before he retires. He will be replaced in August by Gen. Charles "CQ" Brown, the first African American to become a service chief.
Because of the diverse mission of the Air Force, the service needs to attract people from all walks of life, Goldfein said. While they should be the best a diversity, "We're not. But we can be," he said.
"So the measures that we put in place that we're working on are long-term, aggressive measures to change the demographic to ensure that we are building a culture of inclusiveness at the squadron level, which is where it matters most," he said. "And that we're arming command teams with the tools they need to shift this."
Goldfein did not specify what measures the service has put in place to improve diversity.
Kenney.Caitlin@stripes.com Twitter: @caitlinmkenney