'Go forth and kick butt': Navy's first Black female fighter pilot earns her wings
by
Chad Garland
July 10, 2020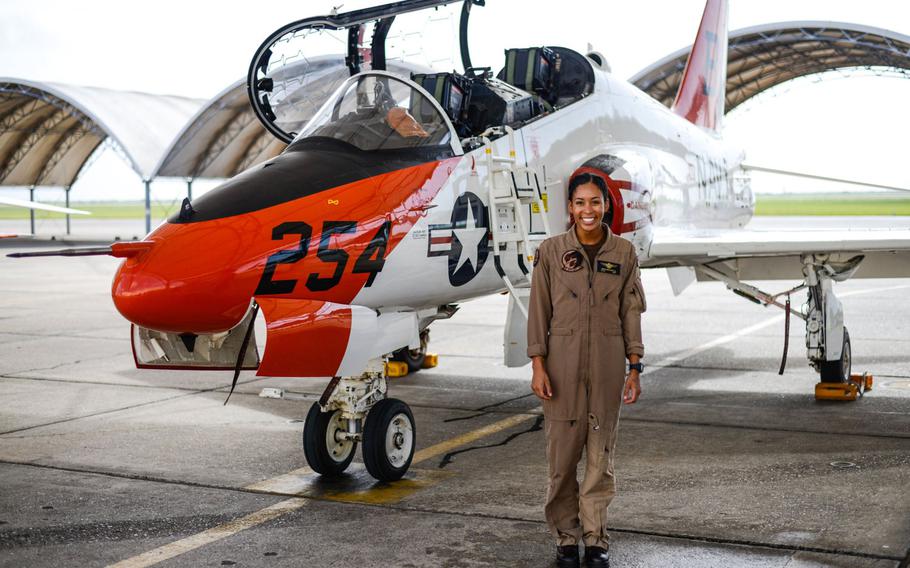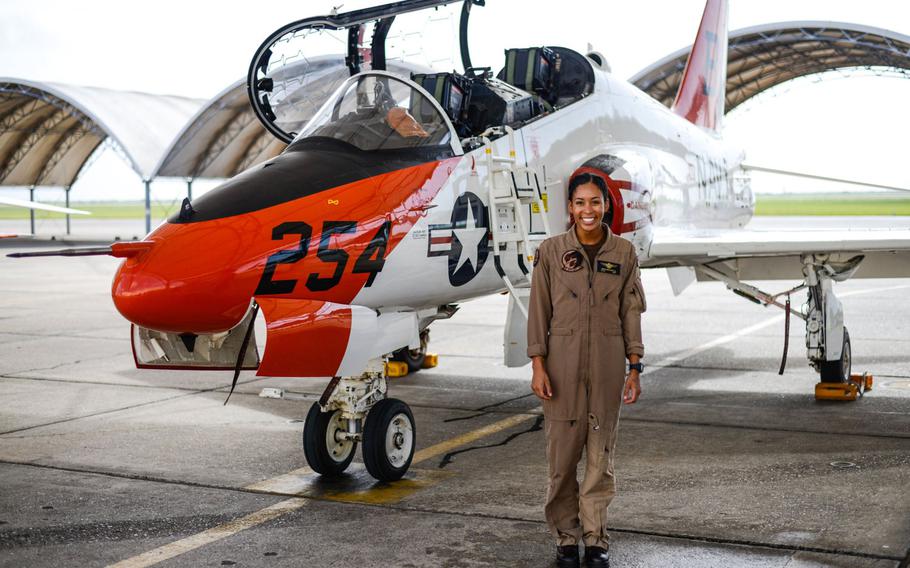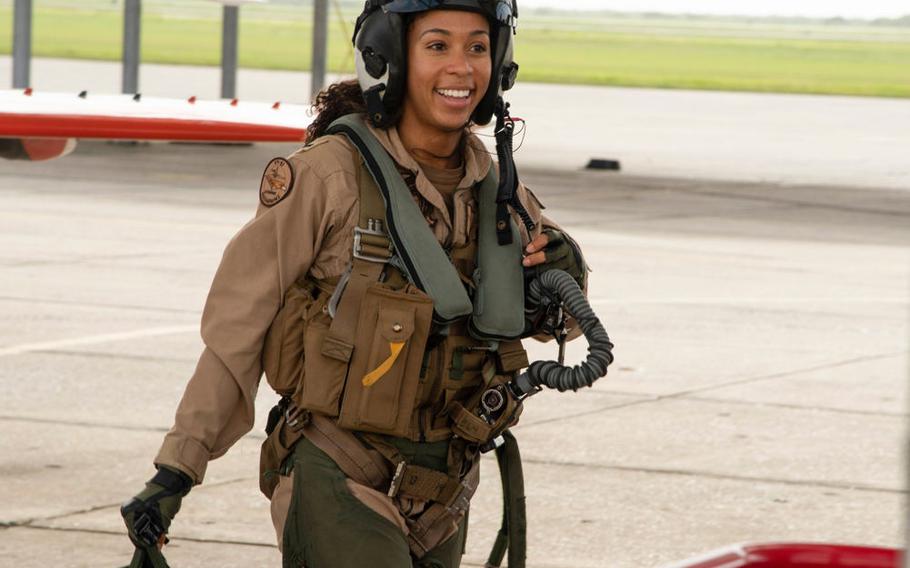 A Navy officer has made history this week as the service's first African American woman to become a fighter jet pilot, the service said.
"BZ to Lt. j.g. Madeline Swegle on completing the Tactical Air (Strike) aviator syllabus," the Twitter account for the chief of naval air training said Thursday, using a Navy abbreviation meaning well done. "Swegle is the @USNavy's first known Black female TACAIR pilot and will receive her Wings of Gold later this month. HOOYAH!"
Graduates of the tactical air program generally go on to fly F/A-18E/F Super Hornets, EA-18G Growlers or F-35C Joint Strike Fighters.
Swegle's achievement appears to have first been made public Tuesday when Twitter user @paigealissa posted photos of the Naval aviator smiling and celebrating next to a T-45C Goshawk two-seat training jet at Naval Air Station Kingsville, Texas.
"Just my best friend making history," she wrote.
The Navy did not immediately respond to a request for further details on the achievement. Swegle, of Burke, Va., graduated from the U.S. Naval Academy in 2017. She is assigned to the Redhawks of Training Squadron 21 in Kingsville, Navy photo captions stated.
Swegle will receive her wings of gold at a ceremony slated for July 31, the Navy captions said.
"Go forth and kick butt," said Rear Adm. Paula Dunn, the Navy's vice chief of information, after lauding Swegle on Twitter.
The news comes as the Defense Department and services move to address issues of race and diversity amid social unrest in the U.S.
It also comes a little over two years after two Black male pilots, one a sailor and one a Marine, claimed they'd been kicked out of the tactical air training program because of their race. A Navy investigation found that they were correctly removed from their squadron, but had not been treated with "appropriate dignity and respect," which included being given discriminatory call signs.
In a May 2019 letter, Vice Adm. DeWolfe Miller, commander of Naval Air Forces, ordered reforms to the call sign process and rebukes or administrative punishment for some officers, Military.com reported.
Her accomplishment also comes more than 45 years after Rosemary Mariner became the first woman in the Navy to fly tactical jets in 1974, an online Navy biography stated. Mariner, who died last year, commanded an operational air squadron during Operation Desert Storm in 1990, becoming the first woman to do so.
The first Black female pilot in the Navy was Brenda E. Robinson, who earned her wings on June 6, 1980, said a biography on the website for the nonprofit group Women in Aviation International. She also became the first Black woman certified for C-1A carrier landings in January 1981.
Arizona Sen. Martha McSally became the first woman to fly in combat for any service while serving in the Air Force 25 years ago.
Swegle's father, who had played basketball for the Naval Academy, applauded his daughter's milestone online.
"It's official," he said on Twitter. "My daughter, Maddy continues rise."
garland.chad@stripes.com Twitter: @chadgarland