GAO: Army should monitor PTSD prescriptions more carefully
---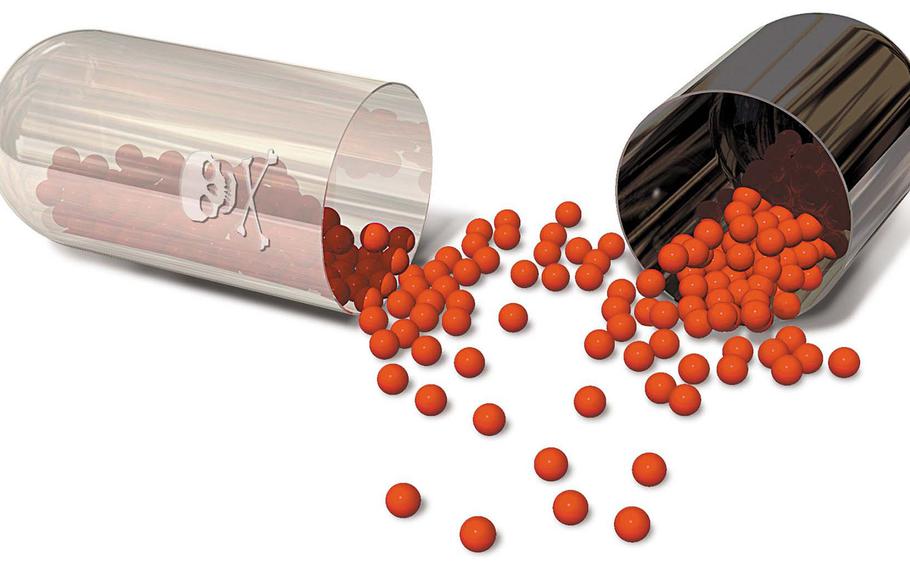 The Army needs to do a better job of monitoring prescriptions to treat post-traumatic stress disorder to ensure soldiers are receiving the proper medications, a government report says.
The Government Accountability Office advises that the Defense Department, along with the Army, should more closely track and review prescriptions for PTSD, in line with recommended treatment guidelines it shares with the Department of Veterans' Affairs.
Without ongoing monitoring, "the Army may be unable to identify and address prescribing practices that are inconsistent with the guideline and do not have clinical justification," GAO Health Care Director Debra Draper wrote in the report, which was published Tuesday.
Draper's recommendation comes from a GAO audit of how the Defense and Veterans Affairs departments prescribed drugs for PTSD and mild brain injury. The investigation was based on a provision in the fiscal 2015 National Defense Authorization Act, which directed the GAO to assess continuation of care, particularly for servicemembers with PTSD or mild brain injuries who were making the transition to VA health care.
The VA and Defense departments have developed joint guidelines for treating PTSD and mild brain injury, which discourage the use of benzodiazepines — a class of sedatives — and antipsychotic drugs.
Both classes of these drugs were once widely prescribed for PTSD, but studies have found that the potential for serious side effects outweighs their effectiveness. The GAO report found that the VA closely tracks prescriptions for PTSD, especially for benzodiazepines and antipsychotics, and is actively working to reduce the numbers of prescriptions for both classes of drugs. At one VA medical clinic, for example, an electronic medical record reminder is activated when a prescription for certain antispsychotics is written for a veteran with PTSD who does not have a diagnosis of severe mental illness. The provider must justify why the medication is needed. The clinic decreased the percentage of veterans with PTSD who had been prescribed antipsychotics by almost half, from 21.8 percent in 2013 to 11.5 percent in 2015.
The Army, where the largest number of troops has served in Iraq and Afghanistan, stopped requiring military hospitals to review their prescribing practices for atypical antipsychotics when that policy requirement expired in 2014.
But providers and pharmacists interviewed at one Army medical facility said they were continuing these reviews because they identified "higher-than-expected prescription rates" for the medications, the report said.
DOD and VA officials say they plan to issue an updated version of the mild brain injury guideline by no later than early 2016. As of November, the Food and Drug Administration had not approved a medication to treat mild brain injury.
Both agencies are working toward stocking the same medications to treat mental and sleep disorders and pain, as directed by recent legislation.
---
---
---
---