Gabbard cosponsors bill that targets ballot harvesting abuses
by
Carlos Bongioanni
September 19, 2020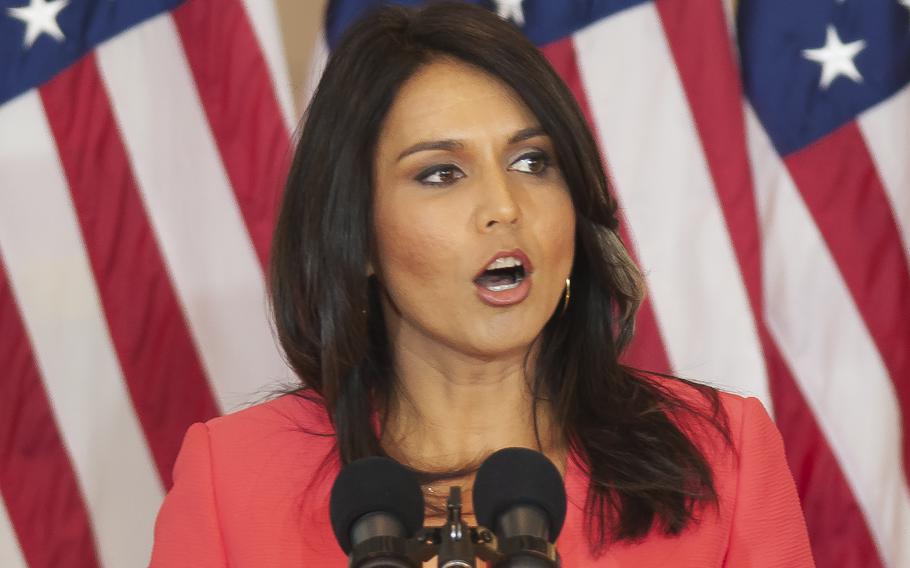 WASHINGTON — Two members of the House of Representatives have introduced a bi-partisan bill aimed at preventing fraud in U.S. elections.
Rep. Tulsi Gabbard, D-Hawaii, and Rep. Rodney Davis, R-Ill., introduced H.R. 8285, the Election Fraud Prevention Act, "to improve security of the mail-in ballot process," according to a press release issued on Thursday.
Gabbard noted in the release that recent elections have seen some actors "fraudulently collecting and mishandling ballots." The proposed bill would "incentivize states to take action and prevent any political parties or any third-party special interest groups from interfering with our sacred right to vote."
On Friday, Gabbard posted a video YouTube to get the word out.
Davis said H.R. 8285 will encourage states to ban ballot harvesting. "Allowing any individual, including political operatives, to pick up multiple voters' ballots and deliver them to a polling location undermines the integrity of our elections."
---
---
---