French press agency drops copyright claim against ex-POWs group
---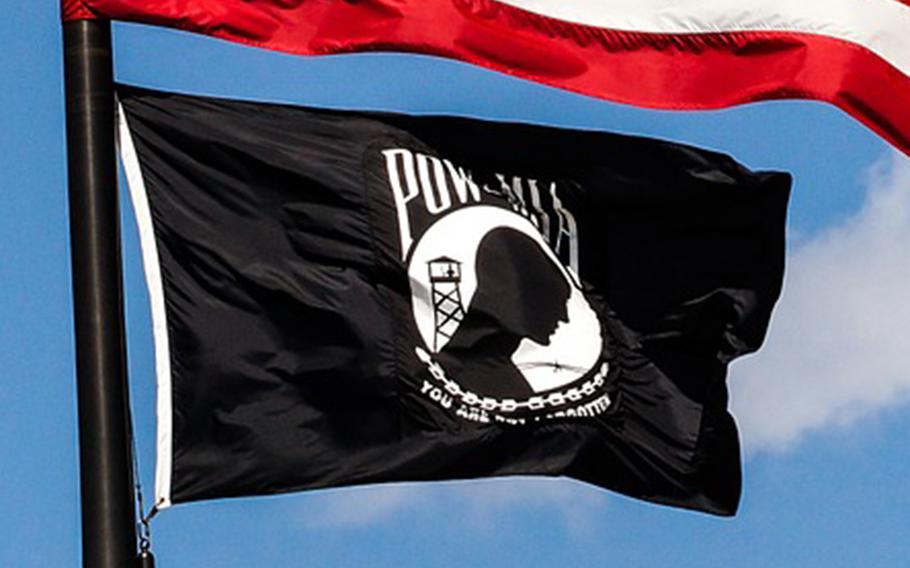 A French news agency has dropped its financial claim against a group of former American prisoners of war for unauthorized use of a photograph of an American veteran.
Agence France Presse, or AFP, had sought a financial settlement from American Ex-Prisoners of War, a congressionally chartered veterans' service organization, for unauthorized use of an image on the group's website, according to Ex-POWs director Cheryl Cerbone.
On June 6, after Stars and Stripes contacted AFP about the issue, the Santa Ana, Calif., law firm of Higbee & Associates wrote to Cerbone to inform her that the claim had been dropped.
"In light of Ex-Prisoner of War promptly removing the image and other factors, such as the nature of the use, and the very limited resources of the entity, AFP has authorized me to close this claim," the law firm wrote. "While this is not a release of liability, AFP plans to take no further action on this matter so long as the image, or any other image belonging to AFP, is not used without a license in the future."
Cerbone had complained to attorneys general in Texas and Massachusetts and a district attorney in California about letters and emails from lawyers and the copyright enforcement company PicRights seeking compensation for use of a photograph of Frank Buckles that was posted on the Ex-POW's website with his obituary.
Buckles, who drove an ambulance in France in 1918 and was taken prisoner by the Japanese in World War II, was the last surviving World War I "doughboy" when he died in 2011.
"Our members are former prisoners of war and nearly all are in their mid-nineties," Cerbone wrote to the attorneys general before the claim was dropped. "They are heroes every one. And I am disgusted by attempts to extort money from them."
The Arlington, Texas-based organization's volunteer board and officers are ex-POWs, their families and advocates, she said.
PicRights president Steve Pigeon confirmed in a June 6 email that his organization had sought removal of the image and payment of a retroactive license fee.
"PicRights is a legitimate enterprise performing a necessary, if difficult, function for legitimate copyright holders such as AFP," he wrote.
"Copyright infringement on the internet is massive: people think everything they find there is free to use and PicRights identifies thousands of new infringements every month. It is in our mandate to try to resolve such unlicensed uses on behalf of our clients whether the infringement was done by a huge corporation, a small business or" a nonprofit organization.
PicRights does not specifically approach veterans' organizations about unauthorized use of images but it doesn't exclude them either, Pigeon wrote.
"To be clear, non-profit organizations have to follow the same copyright laws as everyone else but we try to take the individual circumstances into consideration when attempting to resolve each case," he wrote.
robson.seth@stripes.com Twitter: @SethRobson1
---
---
---
---