Fort Hood soldier is charged with injuring his 7-month-old daughter who later died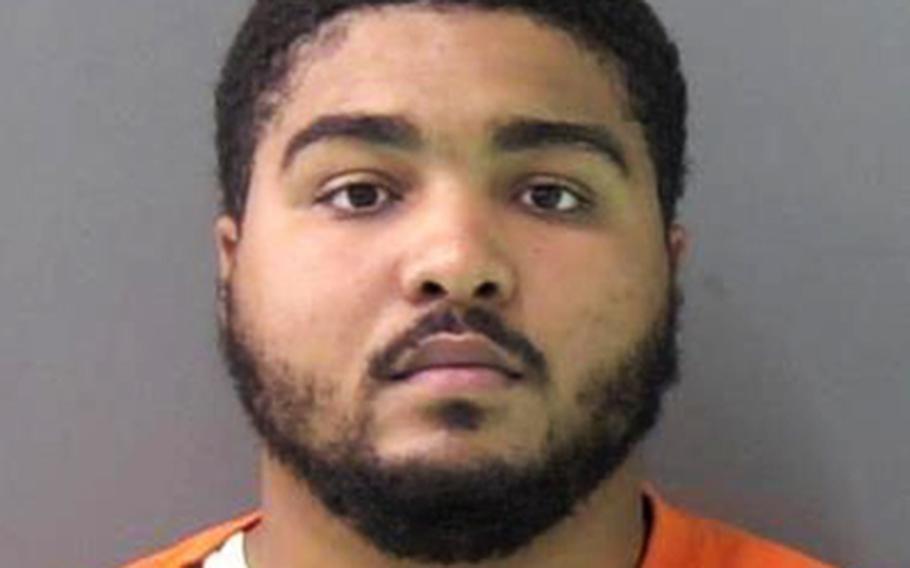 AUSTIN, Texas – A Fort Hood soldier was indicted Wednesday on charges that he intentionally injured his 7-month-old daughter, who later died in an area hospital, according to court documents.
Spc. Eddie Octavius Braswell, 23, was indicted by a Bell County grand jury on two counts of intentional injury to a child. He was in Bell County Jail on Friday with bond set at $1 million, according to online jail records.
Braswell called 911 from his home in Killeen on May 11 because his daughter, Nalani Jessica Hendrich, was not breathing, according to court documents. Emergency medical personnel transported the baby to Baylor Scott and White Medical Center in nearby Temple, where doctors diagnosed respiratory failure and a number of head injuries, including traumatic brain injury and abusive head trauma.
The doctor "observed that Nalani's skull was broken into three separate pieces," according to the documents. Nalani died May 15.
Braswell first told investigators that Nalani fell from his lap while he was sitting on the couch, according to the documents. He later said he threw the baby to the ground and dropped her as he was running up the stairs. He said he dropped her to perform chest compressions.
Braswell, who was arrested on the charges July 2, is also accused of injuring Nalani on March 16, which resulted in the second count against him, according to the documents.
He is assigned to the 1st Cavalry Division's 1st Sustainment Brigade, according to the Fort Hood Public Affairs Office.
Thayer.rose@stripes.com Twitter: @Rose_Lori
---
---
---