Fort Hood soldier found dead at off-post lake
by
Rose L. Thayer
July 21, 2020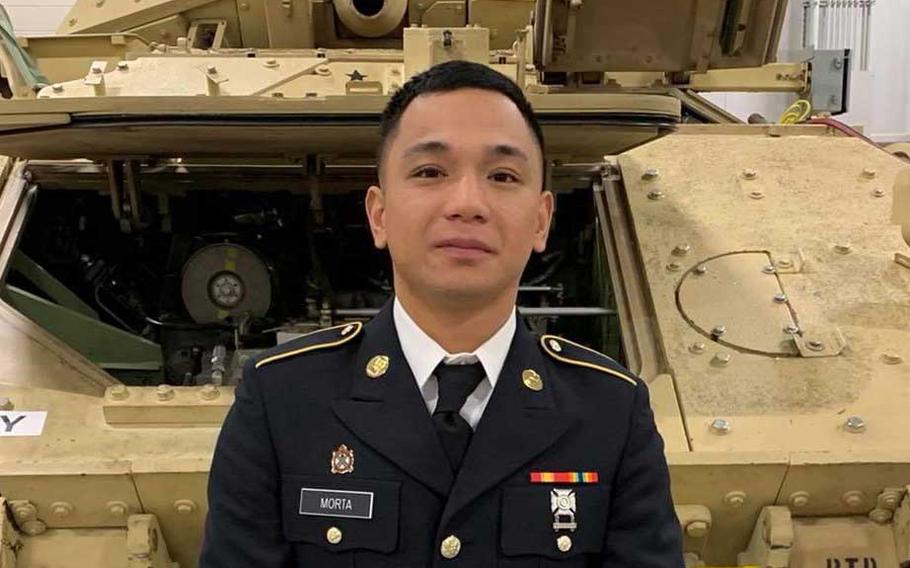 AUSTIN, Texas – A 26-year-old Fort Hood soldier was found dead Friday near a lake about 15 miles from the Army post in Texas, Fort Hood officials said Tuesday.
Pvt. Mejhor Morta of Pensacola, Fla., was found in the vicinity of Stillhouse Lake and the Bell County Sheriff's Department is waiting for preliminary results from an autopsy before releasing any further information, said Maj. T.J. Cruz, spokesman for the department.
Morta enlisted in September 2019 as a Bradley Fighting Vehicle mechanic and has been assigned since May to 1st Battalion, 5th Cavalry Regiment, 2nd Armored Brigade Combat Team, 1st Cavalry Division. His awards and decorations include the Global War on Terrorism Service Medal, National Defense Service Medal and the Army Service Ribbon.
Lt. Col. Neil Armstrong, the battalion commander, said the unit is "truly heartbroken by the tragic loss of Pvt. Mejhor Morta."
"I would like to send my heartfelt condolences to his family, friends and loved ones. My thoughts and prayers are with them during this difficult time. Pvt. Morta was a great trooper and this loss is felt by every member within our formation," he said in a statement.
The sheriff's office continues to investigate Morta's death.
Fort Hood has nearly 37,000 service members assigned to units including the 1st Cavalry Division, Operational Test Command and the 13th Sustainment Command. It is located about 70 miles north of Austin in central Texas and encompasses more than 218,000 acres.
Thayer.rose@stripes.com Twitter: @Rose_Lori