Fort Hood kicks off its trust-building initiative with a five-day training pause
by
Rose L. Thayer
September 28, 2020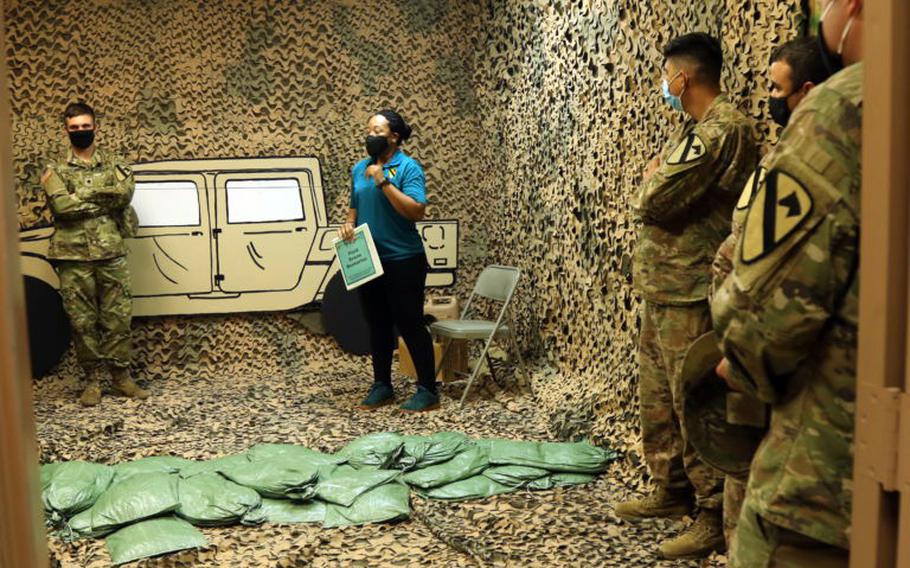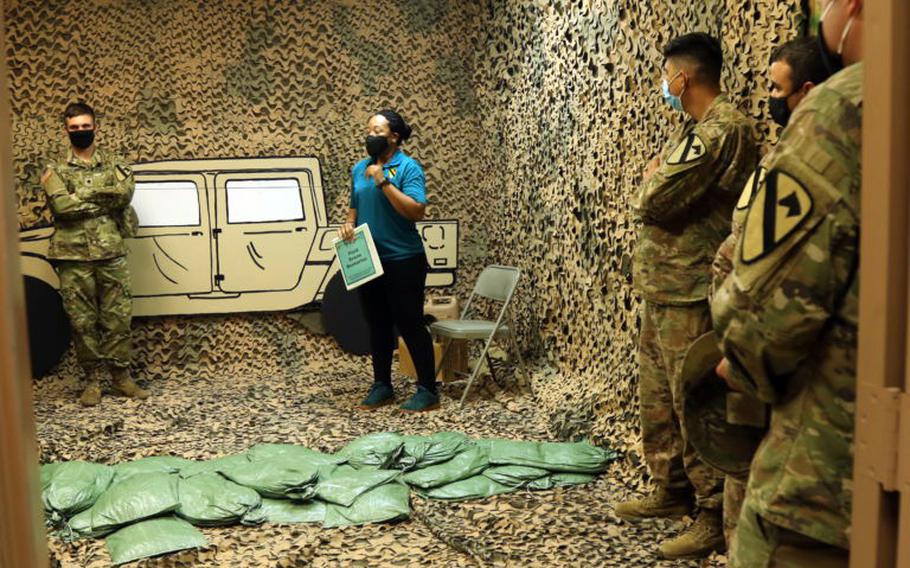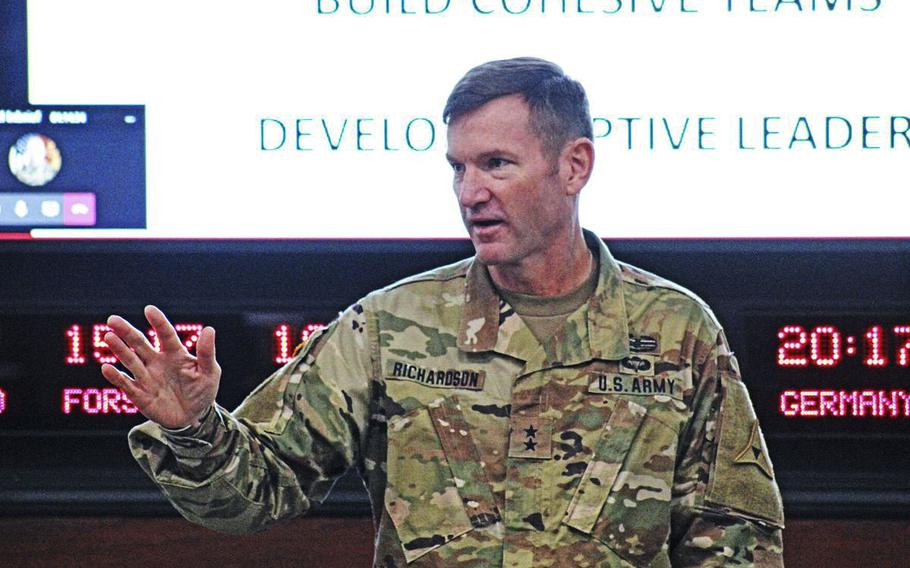 AUSTIN, Texas — Across Fort Hood, troops are taking the week off from training to focus on trust-building, after the circumstances surrounding the recent deaths of several soldiers assigned to the base have caused commanders to rethink their approach to leadership.
III Corps, the lead command at Fort Hood, and the 1st Cavalry Division, the largest unit at the base, have launched similar programs that aim at similar goals — getting to know soldiers, leaders taking action and commanders holding leaders accountable, according to a news article about the initiative in the Fort Hood Sentinel, the base newspaper.
Maj. Gen. John Richardson, deputy commander of III Corps and Fort Hood, announced the initiatives when he took command earlier this month as his predecessor's promotion was put on hold pending the completion of at least two of the investigations at Fort Hood related to the disappearance and death of Spc. Vanessa Guillen.
Guillen, a 20-year-old soldier in the 3rd Cavalry Regiment, was killed April 22 by a fellow soldier in her unit. It took Army investigators more than two months to locate Guillen, whose body was found in a shallow grave about 20 miles from the base. Spc. Aaron Robinson, the soldier who killed Guillen, took his own life before authorities could apprehend him.
Guillen's family had said the soldier had told them that she experienced sexual harassment on the base, which inspired hundreds of veterans to use social media to recount their own experiences with harassment and assault in the military. Those stories exposed a larger issue about a victim's willingness to report these problems.
Since Guillen's death, other soldiers have died at the base and their families have raised similar concerns about bullying and other forms of harassment as well as whether leaders were taking the general well-being and mental health of soldiers seriously.
"The critical way to combat the corrosive acts of sexual harassment, sexual assault, racism, extremism and prevent suicides is to build trust," Richardson said Sept. 3 when assumed his job at Fort Hood. "I'm talking about trust between soldiers and leaders, between squad mates and within the company command."
Named Phantom Action after the III Corps mascot the Phantom Warrior, units began the five-day pause Monday by clearing unit calendars of any previously scheduled activities or skill-building training events. Richardson told the base newspaper that it's about getting back to fundamentals.
"I believe if you show a noncommissioned officer, or tell them what the expectation is, 99% of the time, they will reach that expectation," he said. "Our problem right now is they're setting their own expectation, because they don't know what the expectation is."
After this week, III Corps will continue Phantom Action for a year by taking advantage of an initiative from U.S. Army Forces Command to clear one day every month for trust-building among troops as well as conducting a number of other programs to reinforce this week's efforts.
The 1st Cavalry Division, which includes about half of the 36,500 soldiers assigned to Fort Hood, named its initiative Operation Pegasus Strength, after the nickname of the division's headquarters element.
"What this is about is building truly cohesive teams and giving the time and resources needed to really get to know each other," Maj. Gen. Jeffery Broadwater, the division commander, said in a statement. "We've been busy. We've been all over the world. Some are just getting back from Europe, some are just getting here, and we're trying to form these cohesive teams each and every day. We really, really need to focus on our formations."
Each battalion in the division will undergo the weeklong training in which troopers will be assigned to 10-person squads and engage in sexual harassment and assault prevention training, inclusivity training, value-of-life training and a psychological exercise with certified behavioral health specialists.
Leader engagement will continue through the year, according to base officials.
"I trust each and every one of you," Broadwater told soldiers in the first battalion to begin the training last week. "I hope that if your junior leader doesn't get after a problem for you that you take that to your platoon sergeant, or your platoon leader, or the company commander and the first sergeant. I guarantee you that they will get after it because the only way that we can build a team that dominates is for us to trust each other and understand one another. That's what it's all about, building cohesive teams and really getting to know one another."
thayer.rose@stripes.com Twitter: @Rose_Lori