Fort Benning, Ga., under consideration to house migrant children
---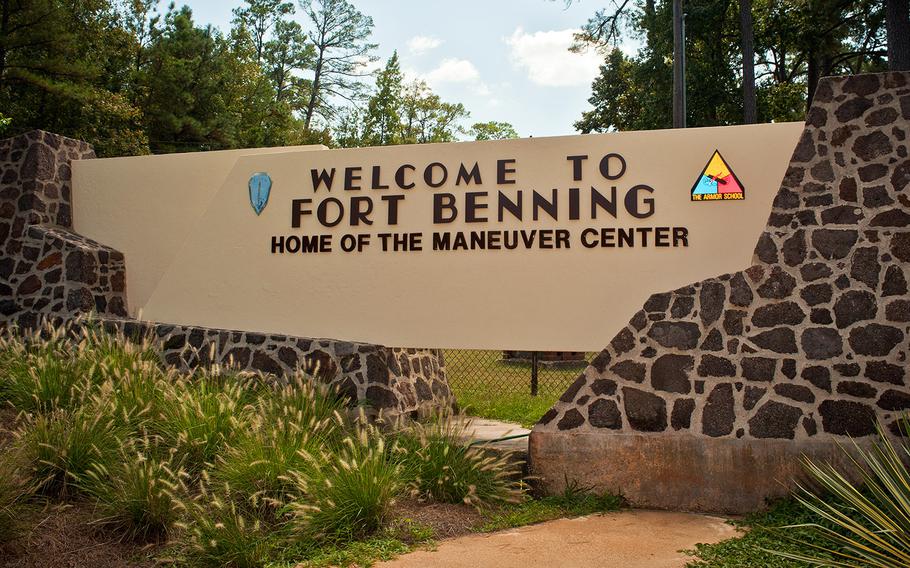 AUSTIN, Texas – Department of Health and Human Services officials will tour vacant facilities at Fort Benning in Georgia as a potential location to house unaccompanied migrant children as the department braces for what could be a record year for children in its care, according to a HHS statement emailed Tuesday.
The need for the additional housing for children comes from a "dramatic spike" in children referred to HHS's Office of Refugee Resettlement from the Department of Homeland Security. The office cares for children ages 17 and younger who enter the United States without a parent or guardian or immigration status and who are apprehended by the Department of Homeland Security. Some children are apprehended while crossing the U.S.-Mexico border and others are referred to immigration authorities at some point after entering the United States.
Homeland Security has sent about 40,900 children to the Office of Refugee Resettlement this fiscal year, an increase of nearly 57 percent from fiscal year 2018, according to the statement. Children remain in care until a suitable sponsor can be identified.
"If this rate of referrals continues, ORR will care for the largest number of [unaccompanied migrant children] in the program's history," the statement reads.
Based on the anticipated growth in referrals, the office is preparing for the need for more beds to house children, so it is turning to the Pentagon, which in March began identifying space on military installations to house up to 5,000 migrant children through Sept. 30, which ends fiscal year 2019.
Defense officials will join HHS staff as they tour the vacant property available at Fort Benning for potential future use, according to the statement. Officials did not say Tuesday why Fort Benning was identified as a possible site to house children, nor did they say when the tour of the base will take place. HHS officials will then decide whether it suits their needs.
Fort Benning is located on about 182,000 acres near Columbus and has about 30,000 active-duty soldiers on post each day, according to information from the base public affairs office. Its population fluctuates based on the number of soldiers attending training at the many training courses offered on base. It's home to Maneuver Center of Excellence, as well as schools for Army Rangers, snipers, and armor and infantry officers.
"This effort will have no impact on [the Defense Department's] ability to conduct its primary missions nor on military readiness," the statement reads.
HHS would reimburse the cost of housing the children at the base to the Defense Department under the provisions of the Economy Act.
—
Thayer.rose@stripes.com Twitter: @Rose_Lori
---
---
---
---