First woman on the moon could be a soldier
by
Scott Wyland
August 22, 2019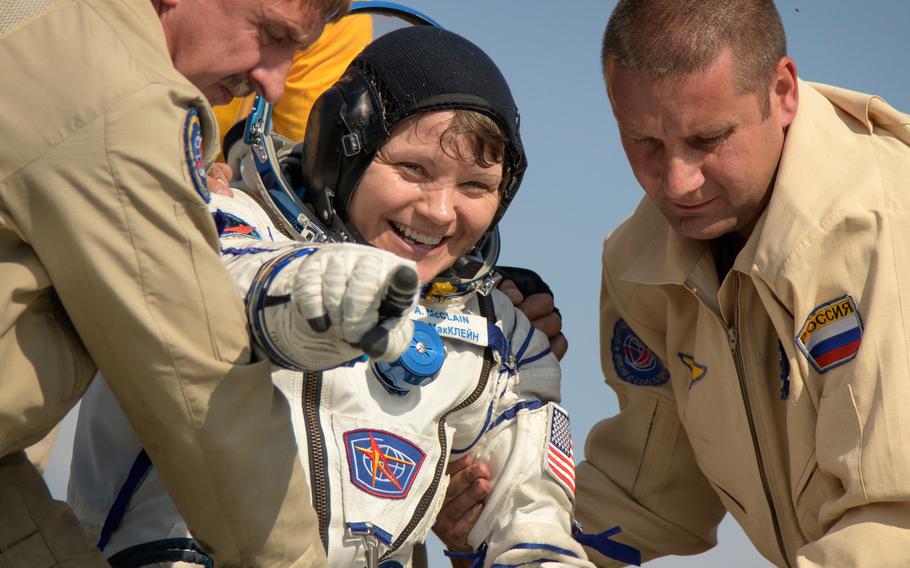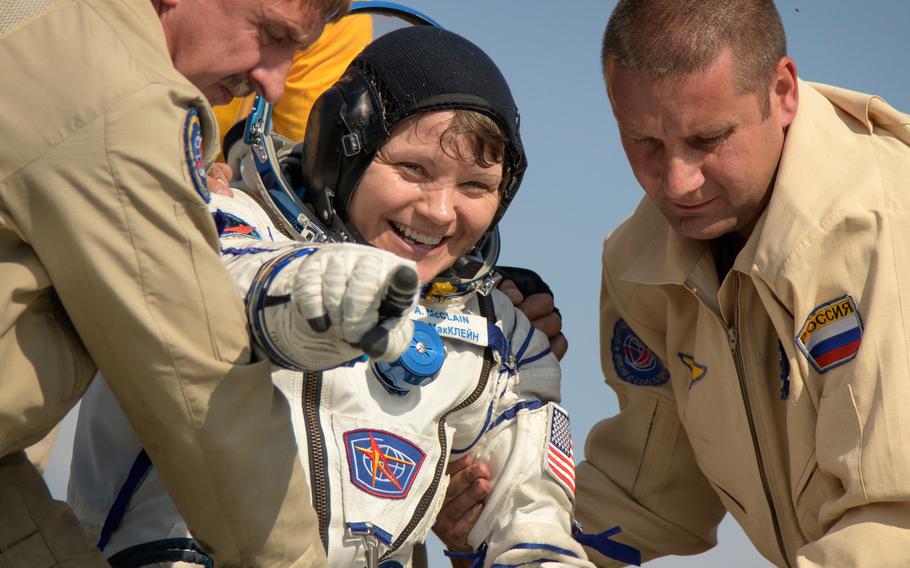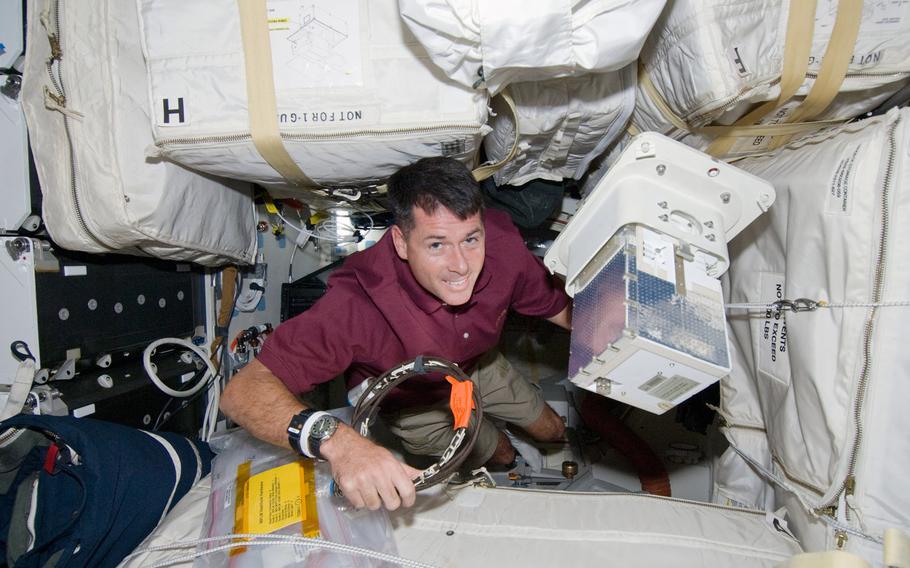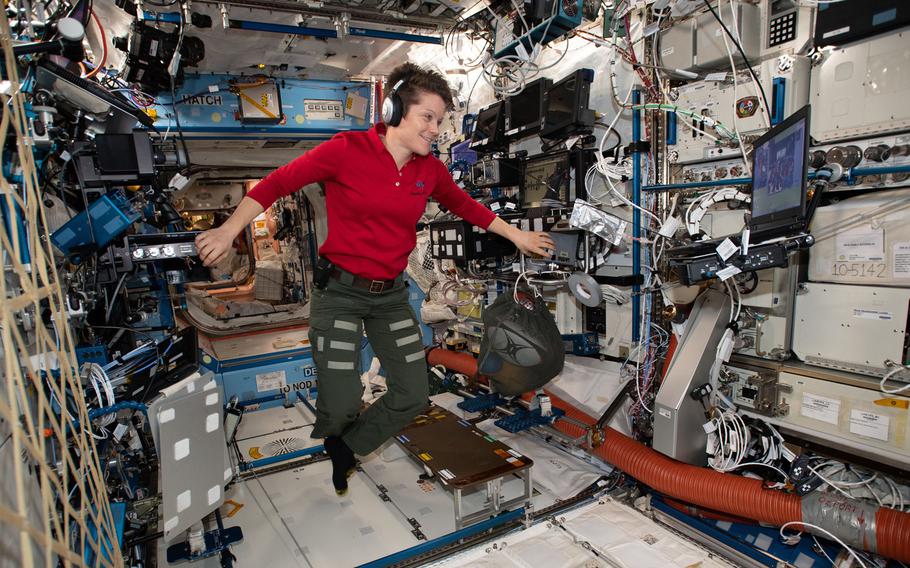 Lt. Col. Anne McClain is one of 12 female astronauts who could become the first woman on the moon by 2024, a list compiled by NASA shows.
She's also the only one of the 12 who's in the Army.
After President Donald Trump directed NASA in late 2017 to return to the moon, the space agency said it would make putting the first woman on the lunar surface one of its key objectives.
But the Army, which most people associate with earthbound, ground warfare rather than space travel, may appear to be an unusual pool from which to draw astronauts.
McClain, who joined NASA in 2013, is nevertheless a seasoned astronaut, and has 2,000 flight hours in 20 different aircraft under her belt, including the Black Hawk helicopter and C-12 Huron transport plane.
Experience in the Army has taught her to work in austere environments with few amenities, and the value of teamwork, leaving her well-suited for space missions, NASA astronaut and retired Col. Shane Kimbrough said in a recent talk at Redstone Arsenal, Ala.
"It's all about how you interact with people, how you can be a team player, how you can be a leader," Kimbrough said. "All [of] that are things that I learned in the Army, so it has really helped me personally … at NASA."
McClain's recent stint on the International Space Station will also help her as she competes to be part of NASA's return to the moon, Kimbrough said.
A native of Spokane, Wash., McClain earned a bachelor's degree in mechanical/aeronautical engineering from West Point, and master's degrees in aerospace engineering and international relations from the Universities of Bath and Bristol in England.
If chosen, she would be part of NASA's Artemis program, named after the Greek goddess of the moon, who was the twin sister of Apollo – the name of the NASA program that put the first man on the moon 50 years ago.
Two male soldiers also could vie for a place in NASA's first lunar missions in half a century – Col. Andrew Morgan and astronaut candidate Lt. Col. Frank Rubio.
NASA's original plan was to resume manned lunar missions in 2028 but the timeline was moved up by four years, to 2024, at the White House's urging.
Part of the renewed interest in returning to the moon is to explore the mass of ice identified at its south pole, NASA says on its website.
Scientists think the ice can be converted to drinking water, oxygen and hydrogen fuel, which could allow the moon to serve as a way station for voyages to Mars. NASA hopes to get missions to the red planet underway in the 2030s.
The moon's ice also might have uses on Earth, giving the lunar missions economic as well as scientific value, NASA says on its website.
A TDY like no other
A lunar sojourn would be the ultimate military temporary duty assignment, or TDY, but it's not unprecedented.
Edwin "Buzz" Aldrin, the second astronaut to walk on the moon, posted on Twitter the travel voucher from his historic trip 50 years ago.
The voucher is presented as a trip from Fort Hood to Waco, Texas, requesting reimbursed travel expenses for July 1969. The TDY starts in Houston and ends at Cape Kennedy, Fla., with stops on the moon and in the Pacific Ocean along the way.
Modes of travel include "spacecraft."
Aldrin is reimbursed a grand total of $33.31. He omitted the mileage, which would add up to about 480,000 miles.
wyland.scott@stripes.com Twitter: @wylandstripes