Financial relief options available for troops affected by coronavirus pandemic
---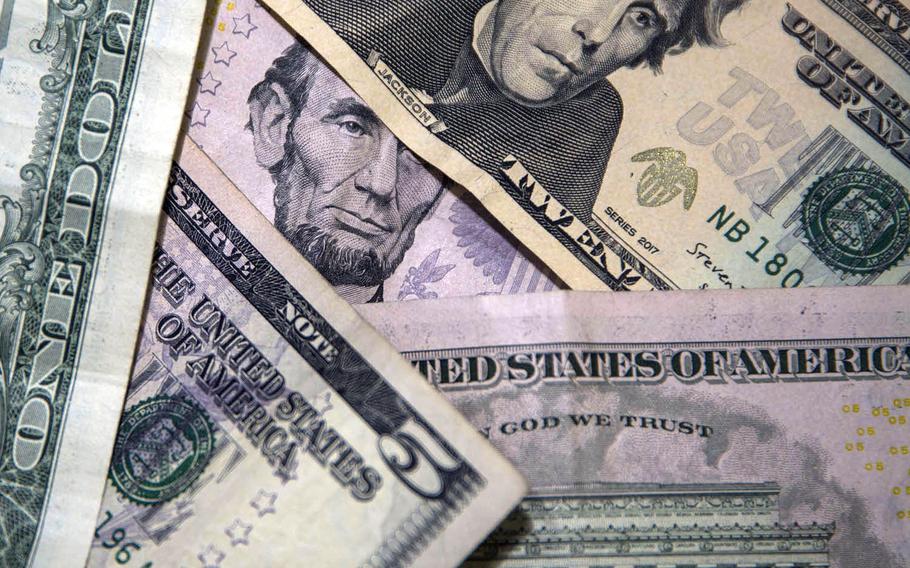 • Stars and Stripes is making this story and other coverage of the coronavirus pandemic available free of charge. See other stories here, and sign up for our daily coronavirus newsletter here.
Quarantined soldiers facing financial hardship can apply for emergency loans online, according to Army Emergency Relief, which, along with other military aid organizations, is letting troops know about financial help for those affected by the coronavirus pandemic.
Thirty-six U.S. service members worldwide had tested positive for the coronavirus as of Tuesday, a Pentagon spokesman said, confirming that the cases among troops had doubled in just one day.
Army Emergency Relief on Saturday posted instructions on its website for those affected by the virus to submit online assistance requests.
"Every request is unique and considered on an individual basis. Some categories of assistance have dollar limits while others have requirements related to grants versus loans," the organization states on its website.
Soldiers in need of assistance are encouraged to meet with their local Army Emergency Relief officer but those unable to do so can apply for help online.
"During COVID-19 restrictions, Soldiers and Families may be separated from the general population and may not have 'face to face' contact with Leaders and AER Staff to process an assistance application," the website states.
The assistance is available for active-duty soldiers and eligible family members as well as retirees and reservists on continuous active duty for more than 30 days, according to the site.
For those in the Air Force, Airman and Family Readiness Centers have emergency essential staff who can administer assistance from the service's Aid Society, the organization's CEO, John Hopper Jr., said in comments reported Tuesday by the Military Times.
"A global pandemic will present challenges we have not yet imagined. The most important element about delivering support is the local commander," he said, according to the report. "We will work with the folks on the ground to shape the infrastructure to fit their needs. Bottom line — we remain flexible, available and ready to assist to meet the needs of our airmen and their families."
Sailors or Marines stranded due to travel restrictions, whose spouses may have lost income or who have increased medical co-pays can contact the Navy-Marine Corps Relief Society for assistance.
"Nervous, anxious, uneasy … these are some of the feelings our sea service families are having as they consider how the coronavirus might impact them," Dawn Cutler, the society's CEO, said in a video posted to YouTube on Saturday.
Coast Guard Mutual Assistance posted details on its website Friday listing loans of up to $6,000 for service members whose spouses lose jobs due to the virus or who require childcare due to schools closing. Losses due to changed travel plans are not covered, the website states.
robson.seth@stripes.com Twitter: @SethRobson1
Resourceshttps://afas.org/
https://www.cgmahq.org/homePage/CORONAVIRUS.pdf
https://www.armyemergencyrelief.org/news/covid19/
---
---
---
---