FDA may be set to approve an implantable drug to treat opioid addiction
---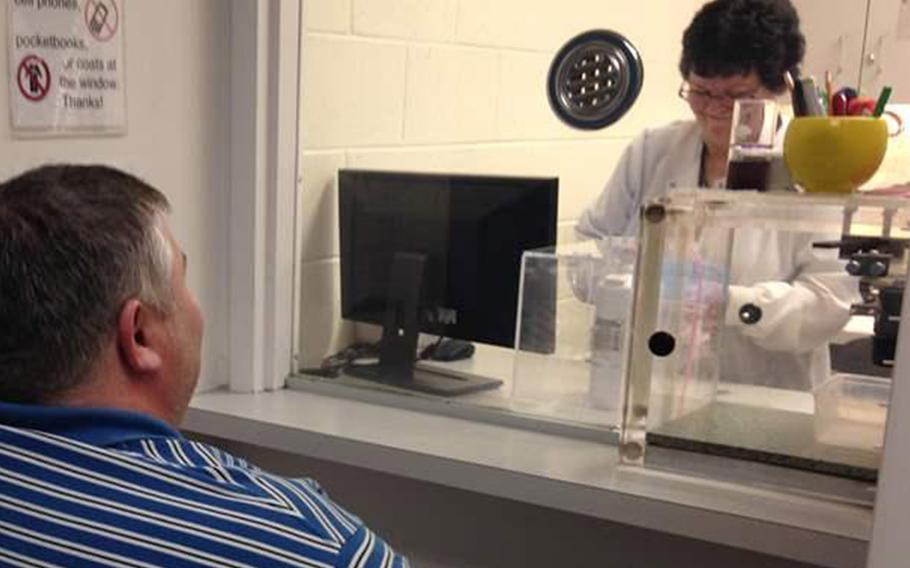 WASHINGTON — The Food and Drug Administration is expected to decide by Friday whether to approve the first implantable drug to deliver long-lasting medication to people addicted to opioids, such as OxyContin and heroin.
The implant, which has four matchstick-sized rods that are inserted under the skin of the upper arm, administers the anti-addiction drug buprenorphine in a continuous dose for six months. That medication is only available now as a daily pill or a thin film that dissolves under the tongue. The implant, called Probuphine, is intended for people who are already stable on low doses of the drug.
Amid an epidemic of opioid addiction, its possible approval has touched off an intense debate. Supporters say it would be a helpful addition to the nation's limited toolbox of treatments, while critics warn that the device remains largely unproven and could carry a hefty price tag.
Maryland psychiatrist David Pickar, who sits on the FDA advisory committee that in January voted 12-5 to recommend approval, thinks Probuphine could be "very useful." Among addicts, he said, "it's going to save some peoples' lives and allow them to move on to recovery."
The implant's biggest benefit is that treatment wouldn't rely on addicts taking their medication every day. "That's huge," he said. "People will know, this is going to be with you for six months." And unlike with oral forms of the drug, there would be no risk of it being sold illegally on the street or accidentally ingested by children in a household.
But former advisory committee chair Judith Kramer, a professor emerita of medicine at Duke University School of Medicine, has argued against approval, saying the implant's clinical trial data did not prove it is safe and effective. She noted that even some trial participants needed supplemental buprenorphine for relief, which suggested that the implant dose was too low and that it would be tough to eliminate pills altogether.
Diana Zuckerman, president of the nonprofit National Center for Health Research, said she supports developing new treatments for opioid addictions, but they "need to be tested in a way to make sure we aren't adding to the problem rather than the solution."
The FDA's decision comes as the country struggles with an opioid problem of such epic proportions that health experts, public officials and families are desperate for even incremental advances. Deaths from opioid overdoses — involving both prescription narcotics and illicit street drugs, such as heroin — reached a record 28,647 in 2014, according to the Centers for Disease Control and Prevention. Overdoses from all forms of drugs now kill more Americans than car accidents or firearms.
Richard Rosenthal, the investigator who helped lead the implant's clinical trial, said Probuphine's value is in providing a steady level of medication in the bloodstream, allowing an individual to avoid the peaks and troughs that can increase cravings and the risk of relapse. Rosenthal, a professor of psychiatry at the Icahn School of Medicine at Mount Sinai, pointed to trial results that showed that a substantially higher percentage of people on the device managed to stay off illicit opioids for the entire six months of the trial, compared with those on oral versions of the drug.
Some comments by the device's manufacturer have stirred concern that it will be pricey. Behshad Sheldon, chief executive of Braeburn Pharmaceuticals, declined by email to say how much Probuphine would cost but said it would be priced "lower than other long-acting medications currently on the market." That could be a reference to Vivitrol, an injectable form of the anti-addiction drug naltrexone that costs more than $1,000 a month.
Sheldon said the company is exploring "value-based reimbursement programs" that would provide insurers with rebates if the overall cost of care for a group of patients on Probuphine exceeded the cost of treatment either for the same patients in a prior six-month period or for a comparable group of patients taking other forms of buprenorphine or other anti-addiction medication.
If the implant is approved, doctors will be required to undergo special training on how to insert and remove it. About 2,250 health-care providers already have signed up for training, according to Sheldon.
In Jacksonville, Florida, Sarah Wilson is hoping for Probuphine's approval. The mother of four became addicted to painkillers in 2008 after she suffered serious spinal injuries when her car was hit by a drunk driver. She subsequently lost her job and health insurance and was unable to afford expensive steroid injections. So her doctor began prescribing hydrocodone for pain relief, she said.
Before long, Wilson was dependent on that drug, taking higher and higher doses. She bought pills from other people and stole from her parents to pay for them. Then she enrolled in a clinical trial for buprenorphine, which reduced her cravings and eased her back pain. She also participated in the implant's trial and testified before the FDA advisory committee in January.
"It was great, not having to worry about taking a pill every day," said Wilson, 40, whose travel expenses to the hearing were paid by Braeburn. If the implant is approved, she expects to go back on Probuphine and probably stay on it indefinitely.
---
---
---
---