Family of missing Fort Hood soldier pleads for help after one month with no answers
by
Rose L. Thayer
May 22, 2020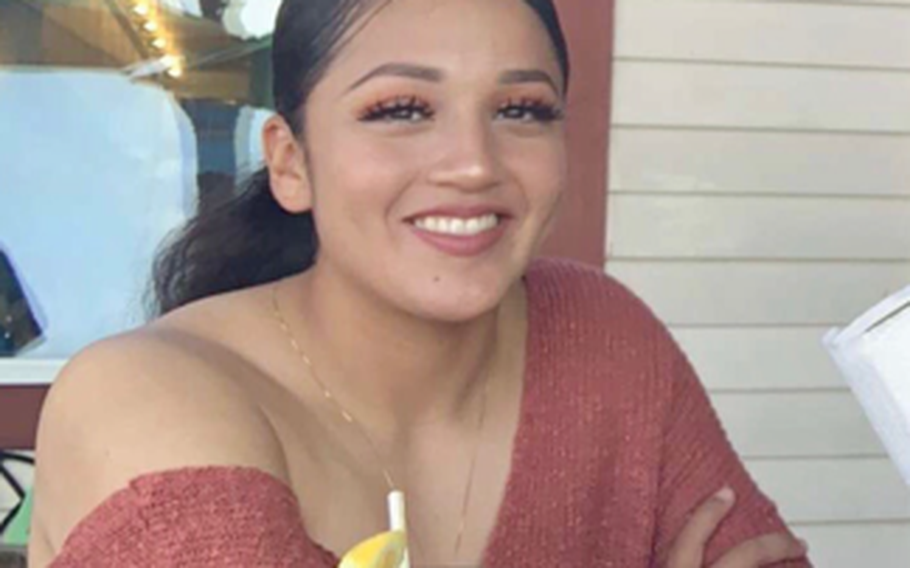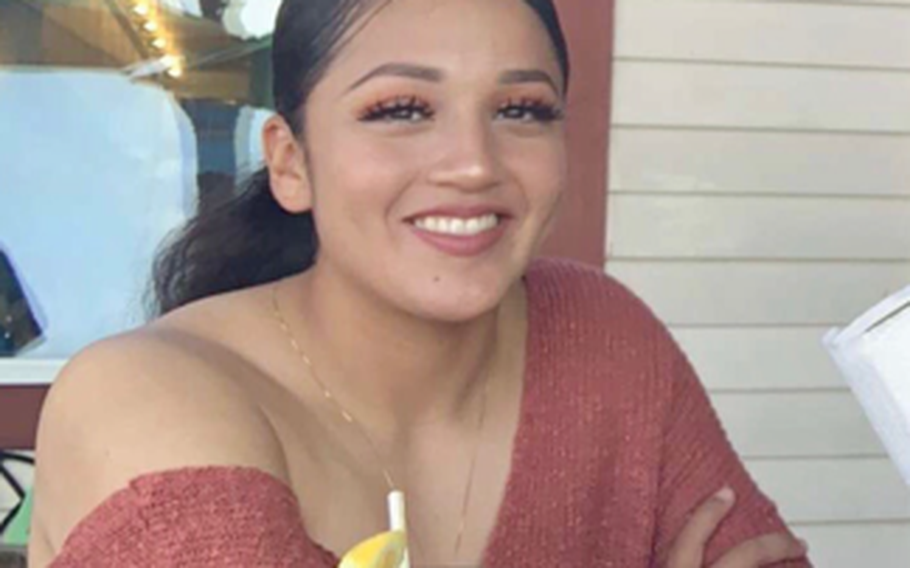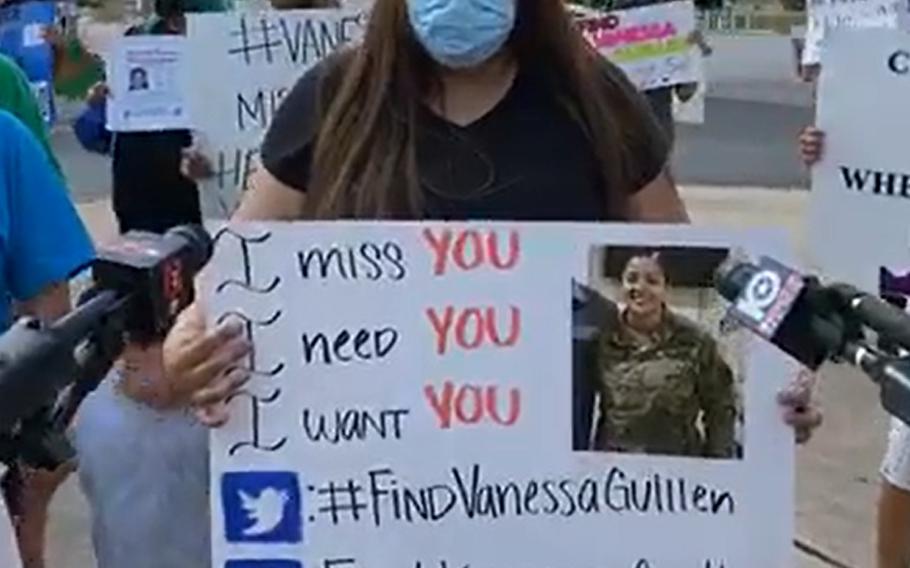 AUSTIN, Texas — Dozens of people gathered on Rancier Avenue just outside of an entrance to Fort Hood on Friday to support the family of a soldier who went missing one month ago.
Wearing masks to protect against the spread of the coronavirus and holding signs in English and Spanish, more than 30 people chanted in a call-and-response style to ask for Pfc. Vanessa Guillen to return home safely.
Guillen, who was last seen at 1 p.m. April 22 in the parking lot of the Regimental Engineer Squadron Headquarters for the 3rd Cavalry Regiment at the base, according to Fort Hood officials and an Army Criminal Investigation Command, known as CID.
Her car keys, barracks room key, identification card and wallet were later found in the armory room where she was working earlier in the day.
"Someone knows something," said Mayra Guillen, the soldier's sister. She held a sign that read, "I miss you. I need you. I want you." Next to the words, a photo of her sister in uniform.
She hoped the gathering people at the gate would encourage anyone passing by who knows something about her sister to come forward. For others, she wanted them to remember her sister is stilling missing.
"It's something I can't cope with. We need to find her now," Mayra Guillen said.
Vanessa Guillen, a small arms repairer from Houston, is of Hispanic descent, 5 feet, 2 inches tall, 126 pounds with black hair and brown eyes, according to a news release sent days after she went missing.
Photos on a Facebook page titled "Find Vanessa Guillen" include a number selfies the young soldier took in her uniforms, playing sports and posing in group photos with fellow soldiers.
Efforts to find Vanessa Guillen initially included more than 500 soldiers from the 3rd Cavalry Regiment searching on foot in training areas, barracks and across the installation, Tom Rheinlander, spokesman for Fort Hood, said in a statement.
It is unclear how long that level of participation occurred, but he said efforts now include smaller groups conducting more targeted searches.
Aircraft from the 1st Cavalry Division provided more than 100 hours of flight time to the search on and off the installation, Rheinlander said.
"Additionally, Pfc. Guillen's unit has made themselves available to the Guillen family and CID agents are keeping the family informed about the investigation," he said.
CID continues to lead the investigation, but because it is ongoing, officials have released little information to safeguard the process, Rheinlander said. Other agencies participating in the search include the Texas Rangers, Bell and Coryell County Sheriff Departments, the Texas Department of Public Safety, Texas game wardens, the FBI and local area police departments.
CID has offered a $15,000 reward to anyone with credible information. Officials encouraged anyone who might have information to call CID agents at 254-495-7767.
Mayra Guillen thanked CID for their help and she said investigators have been in touch almost daily to keep the family updated.
thayer.rose@stripes.com Twitter: @Rose_Lori