Families receive posthumous awards on behalf of soldiers killed in 2017 Niger ambush
by
Chad Garland
August 14, 2019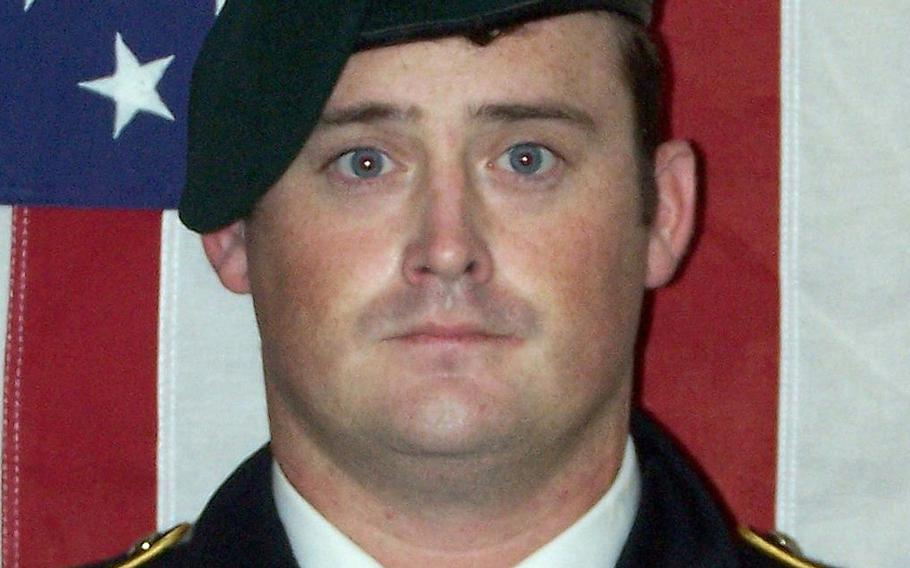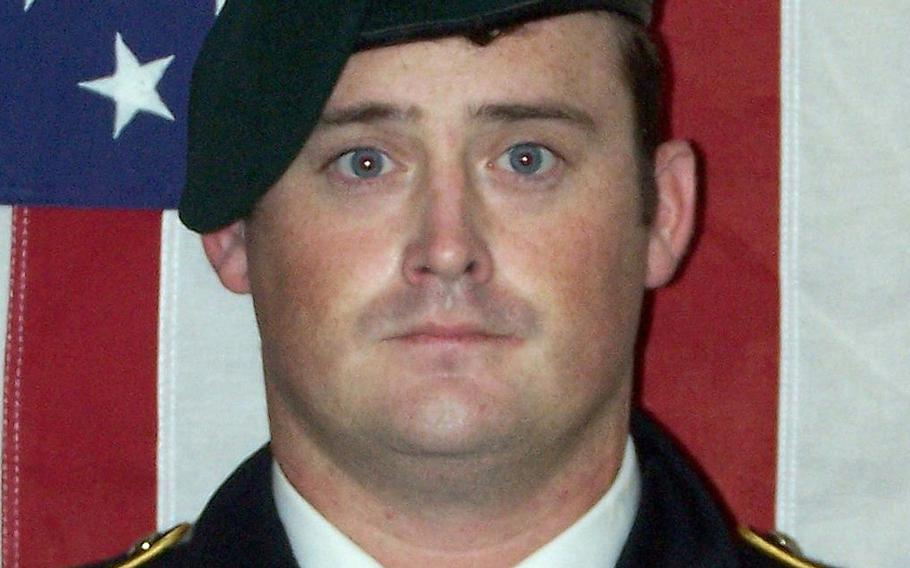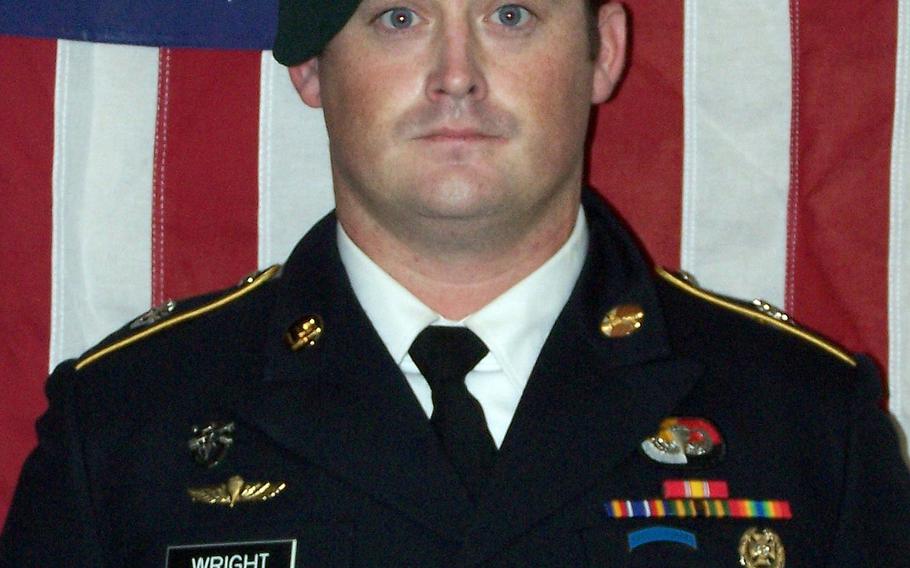 The Silver Star medal was presented Wednesday to the mother and father of Green Beret Staff Sgt. Dustin Wright, who gave his life to protect his comrades while outgunned and under fire during an October 2017 ambush in Niger.
Showing "total disregard for his personal safety or life," the 29-year-old crossed open terrain under intense enemy fire to protect and recover two fallen comrades, "eliminating several enemy fighters before succumbing to his wounds," the medal citation states. His actions saved lives, it says.
"His courage and dedication to his team were unmatched," said Capt. Rick Dickson, a spokesman for 3rd Special Forces Group, reading the citation in a public ceremony at a community center in Santa Claus, Ga., Wright's hometown about 80 miles west of Savannah's Hunter Army Airfield.
The head of 1st Special Forces Command (Airborne), Maj. Gen. John Deedrick, presented the medal, one of three posthumous awards presented in recent days to families of those slain in the attack.
"Gallantry performed with marked distinction," Deedrick said, reiterating the citation's description of the what the medal recognizes. "Dustin was a hero."
Wright, along with Staff Sgt. Bryan C. Black, 35, Staff Sgt. Jeremiah W. Johnson, 39, and Sgt. La David Johnson, 25, all with 3rd Special Forces Group, were killed outside the rural village of Tongo Tongo near Niger's border with Mali during the attack on Oct. 4, 2017.
"He was the epitome of a Green Beret," Deedrick said of Wright. "He gave his life protecting his teammates."
The team of some 40 Green Berets, support soldiers and Nigerien troops had been headed back to base following a mission to find a local Islamic State leader when they were ambushed by more than 100 fighters.
Earlier this year, the Pentagon announced that they would award nine valor medals for heroic actions undertaken during the six-hour firefight, in which two other U.S. soldiers were wounded and four Nigeriens killed.
Jeremiah Johnson, of Springboro, Ohio, who was posthumously promoted to sergeant first class, had the Bronze Star with valor presented to his family Saturday. Black, 35, of Puyallup, Wash., had the Bronze Star with valor given to his family Tuesday.
La David Johnson, of Miami Gardens, Fla., would also be awarded the Silver Star, the military said in June.
The other awards include Silver Stars for two unnamed team members, a Bronze Star with valor, an Army Commendation Medal with valor and the Army Commendation Medal with "C" device for combat, the Pentagon has said.
The Special Forces team "served gallantly under fire," Owen West, assistant secretary of defense for special operations and low-intensity conflict, told reporters at the Pentagon in June.
If not for the courageous actions by several of them, "additional loss of life likely would have occurred," he said.
News of the attack — the deadliest combat incident for U.S. forces in Africa since the 1993 downing of a Black Hawk helicopter in Somalia — brought scrutiny on special operations missions in Africa. It led officials to order changes to reduce risk to American troops and better prepare them for operations.
The military's response to the incident raised further questions after a long investigation resulted in reprimands for mostly junior and mid-grade officers and enlisted personnel, while only one general officer was punished. Another review, completed this spring, brought no additional disciplinary actions.
Military officials have said mistakes were made in the mission's planning and approval, and they have blamed tactical confusion and a failure to rehearse the operation as factors contributing to its deadly outcome. But some family members have criticized the military's findings and complained to the media of the long wait for answers.
The ceremony for Jeremiah Johnson's family at the Capitol Theatre in Greeneville, Tenn., seemed to bring some closure, though the soldier's father told local news channel WJHL that it was a difficult event.
"It's difficult in the sense that it's been a very long period of time since Jeremiah's death," J.W. Johnson said. "I think it accomplishes the end of a lot of chapters. We really feel and understand what he did and how he lived and how he died."
The ceremony was "incredibly moving," Dickson, the 3rd Special Forces Group spokesman, said on Twitter.
"We are forever indebted to his sacrifice," Dickson said of the soldier, who was a married father of two daughters.
Black's wife, two sons, father, mother and brother gathered at Fort Bragg, N.C., for his award presentation on Tuesday, the Fayetteville Observer reported.
"It is very nice today to see that the Army is recognizing some of the soldiers for some of the things they did," his father Hank Black said. "It was a long time coming, and we're pleased to see it take place today."
It isn't just families who are grieving the losses, the soldier's wife Michelle Black told the newspaper.
"It's also the men who return. I mean, they lost their friends," she said. "I think them having us, and us having them, that's important for all of us."
The Wright family had invited the public to attend Wednesday's Silver Star presentation ceremony in the small town west of Savannah, the Army said.
"He was my John Wayne," his father Arnold Wright told the audience at the gathering. "He gave all that he had to try and win the day. And it's a shame that we lost those four guys that day." garland.chad@stripes.com Twitter: @chadgarland