GALLERY
Exploring the National Museum of the Marine Corps
by
Meredith Tibbetts
March 31, 2015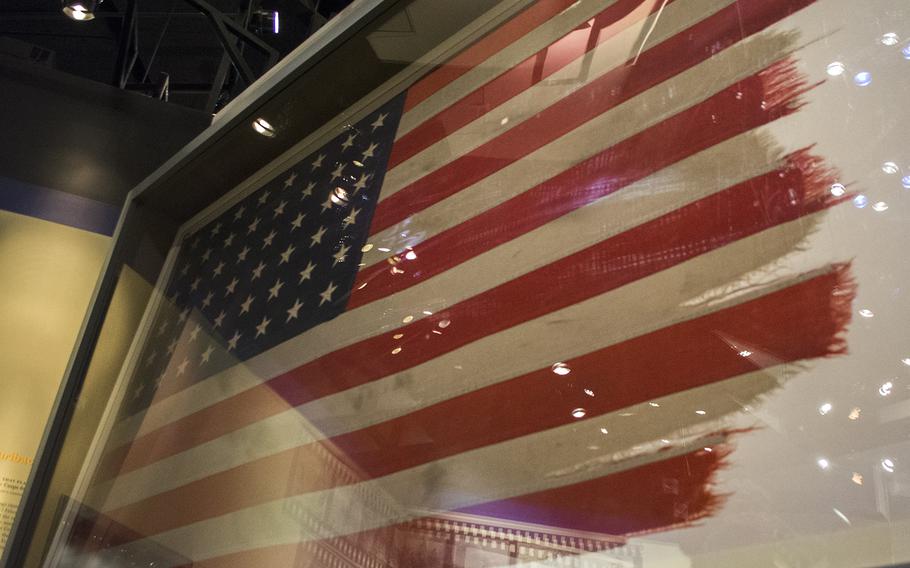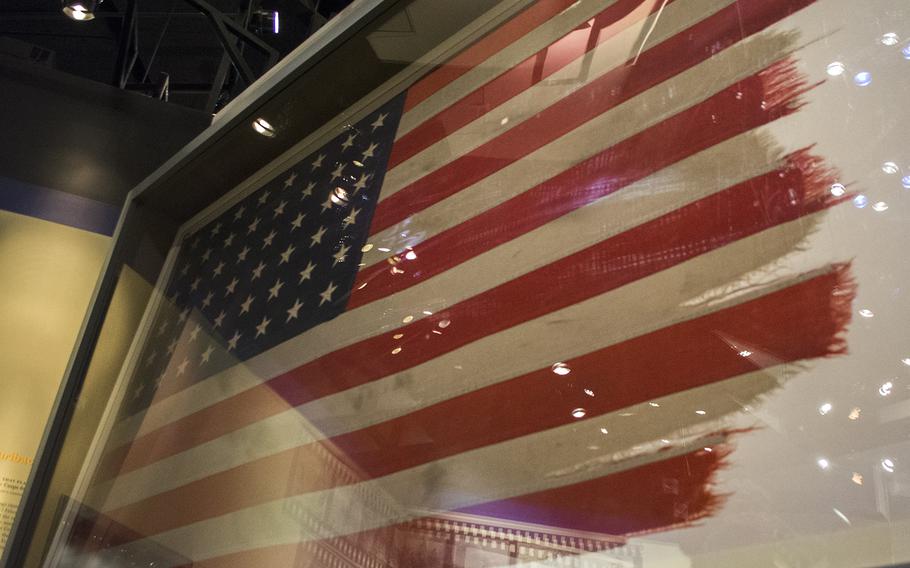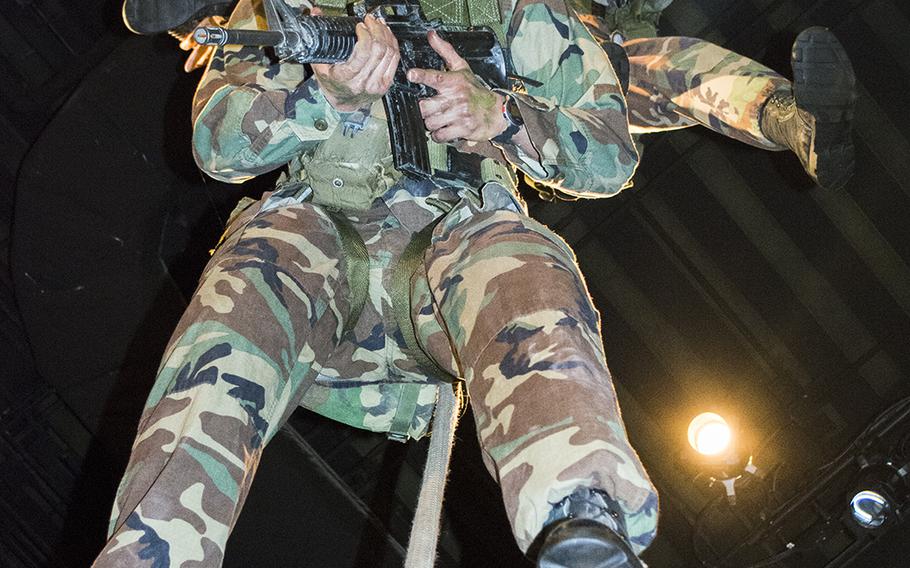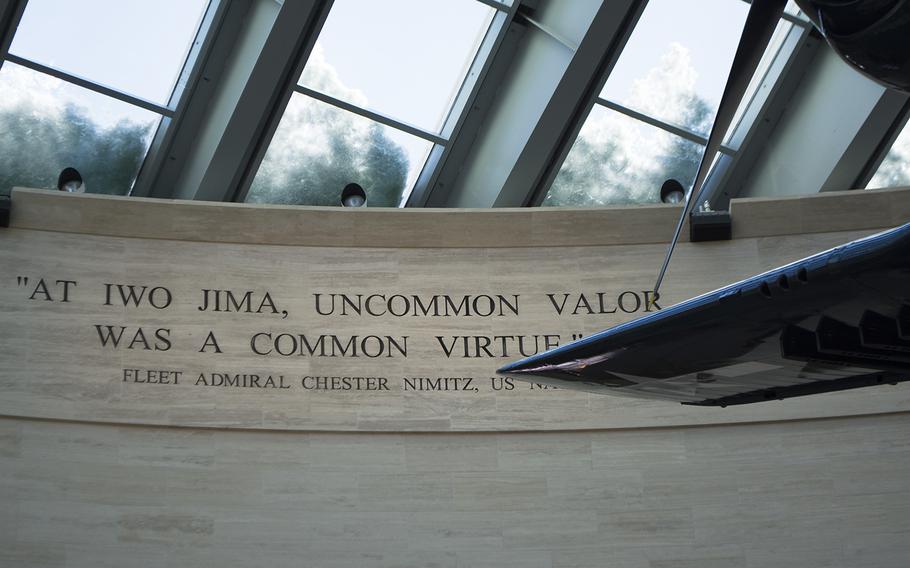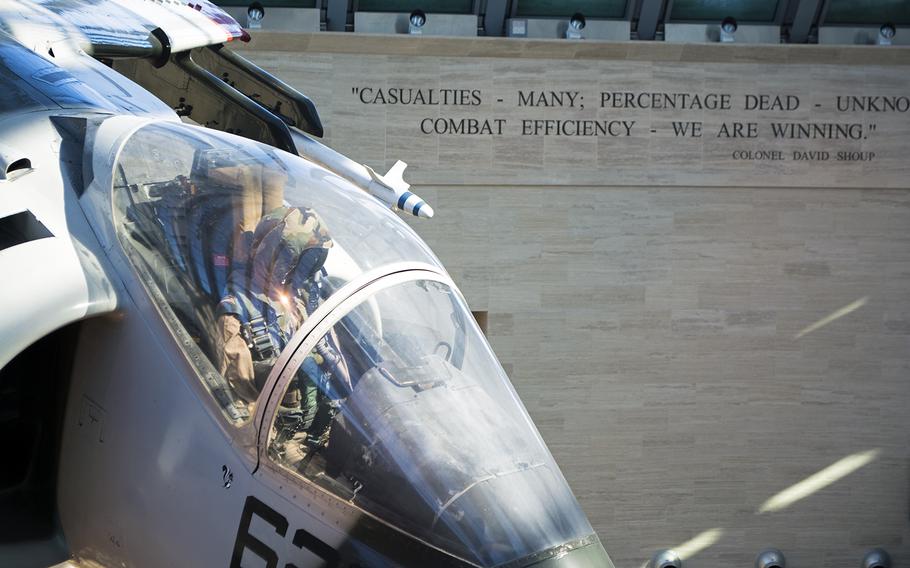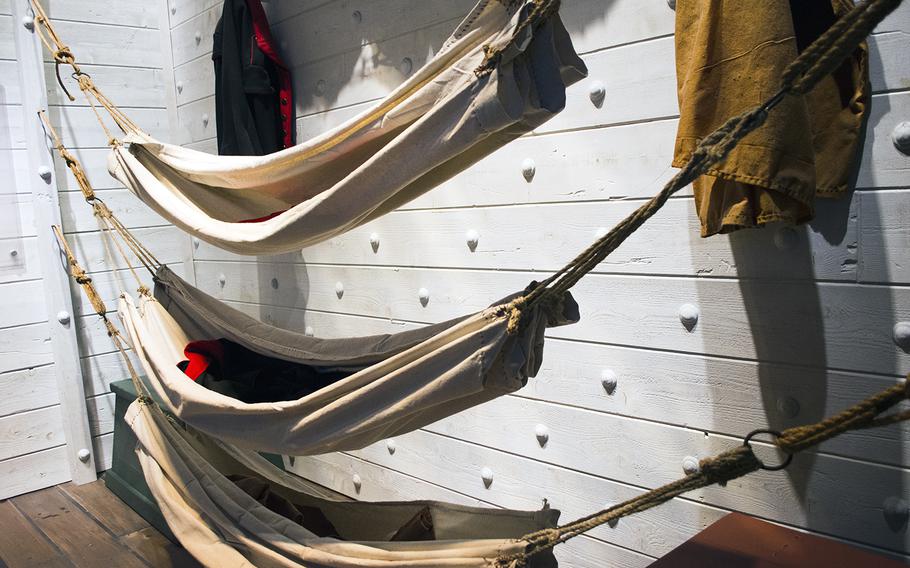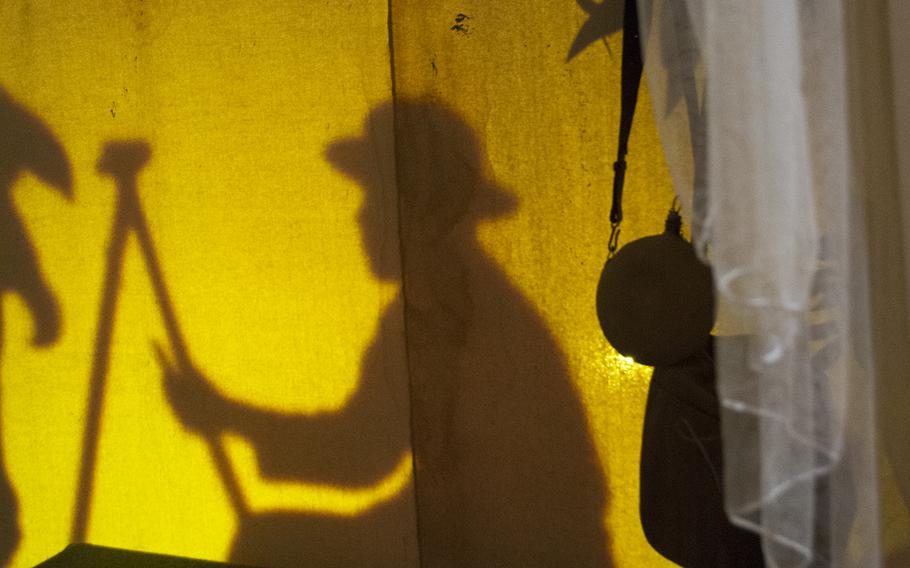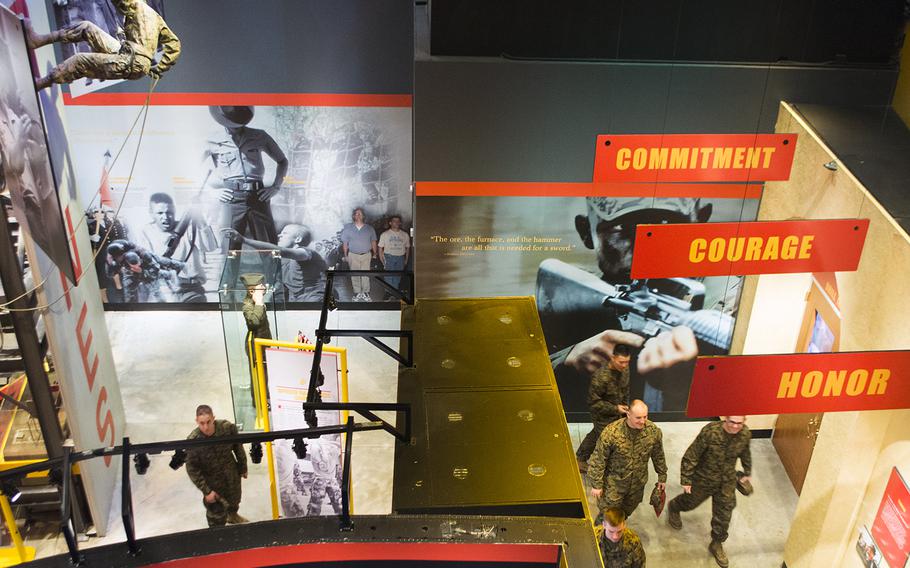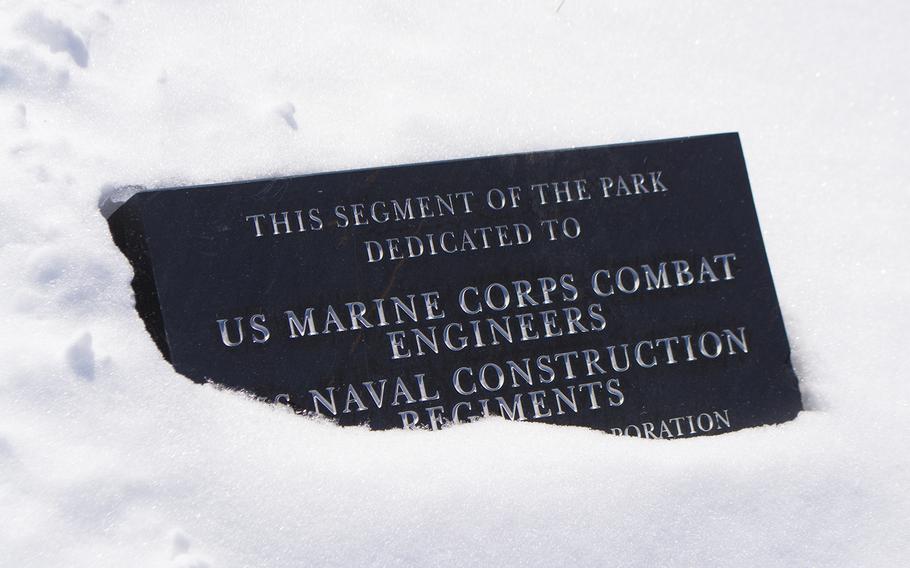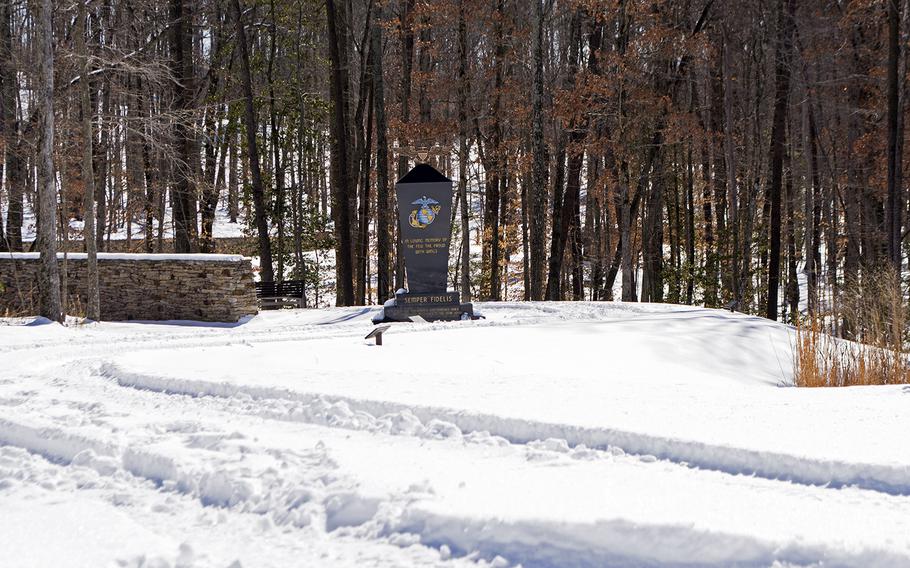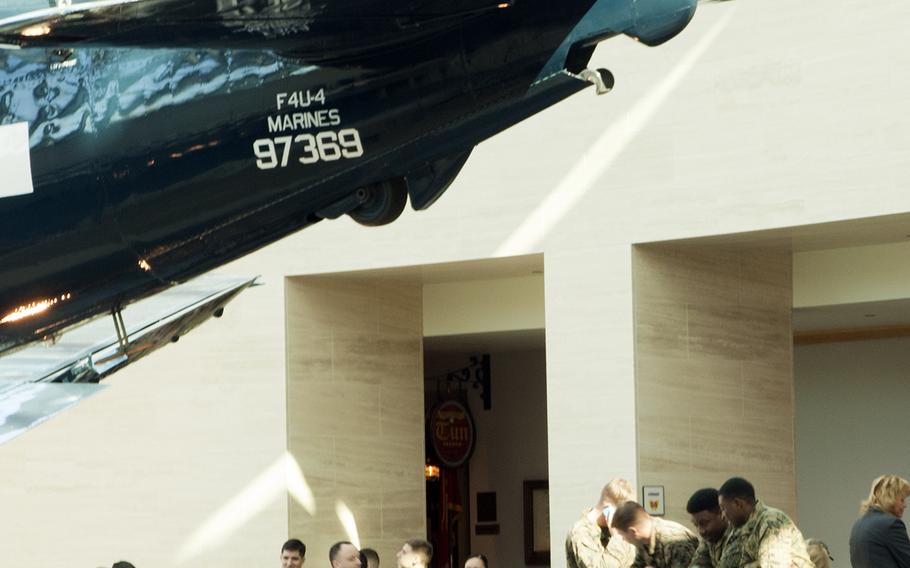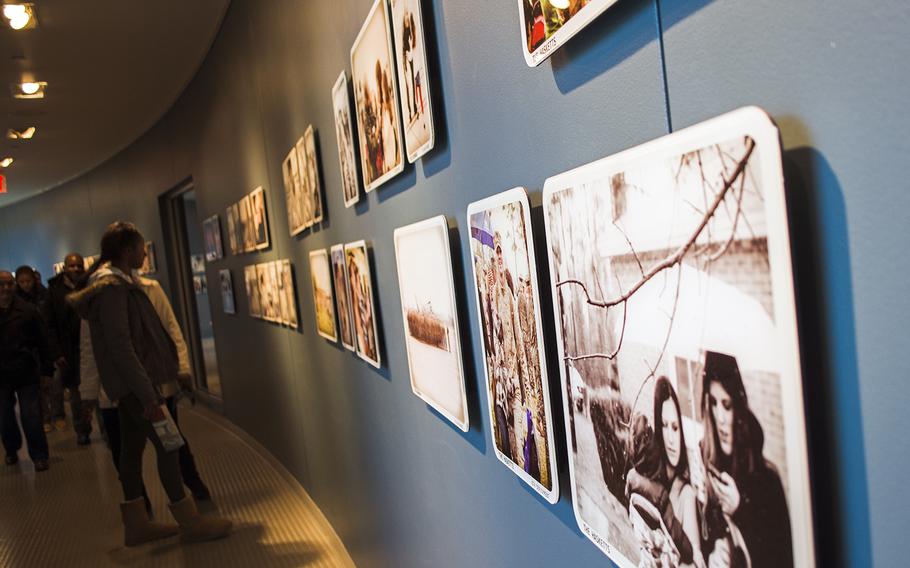 QUANTICO, Va.— The 210-foot spire rises above the tree line, easily visible from nearby Interstate 95. It's part of the National Museum of the Marine Corps, and is designed as a reminder not only of the iconic image of the World War II flag raising on Iwo Jima, but also of the notions of swords at salute, aircraft climbing into the sky, or a howitzer at the ready.
The museum overlooks a three-acre Semper Fidelis Memorial Park, with monuments honoring those who fought and the battles in which they took part.
The inside — 118,000 square feet — is filled with Marine Corps artifacts and history, an amazing tribute to those who served and are serving.
tibbetts.meredith@stripes.com Twitter: @mjtibbs