DOD says 'crappy' process led to University of Phoenix probation
---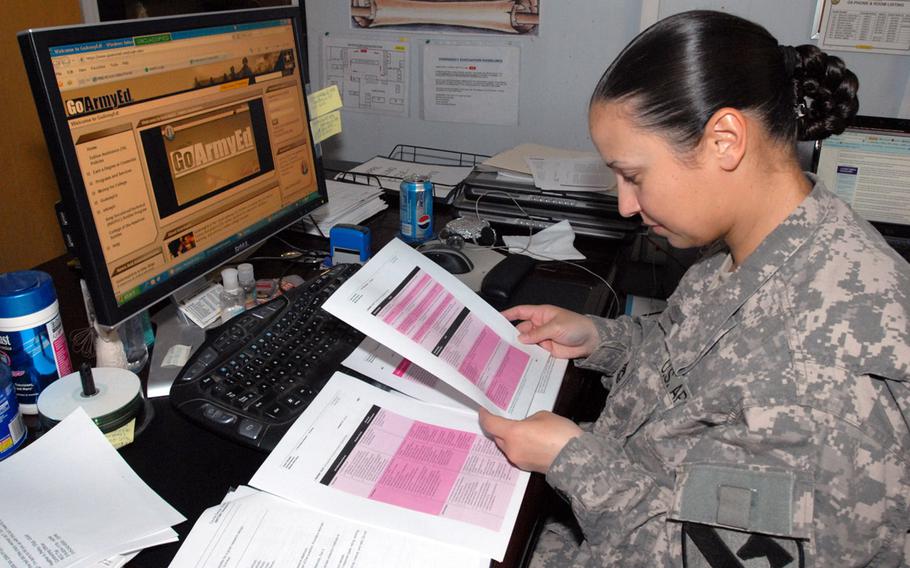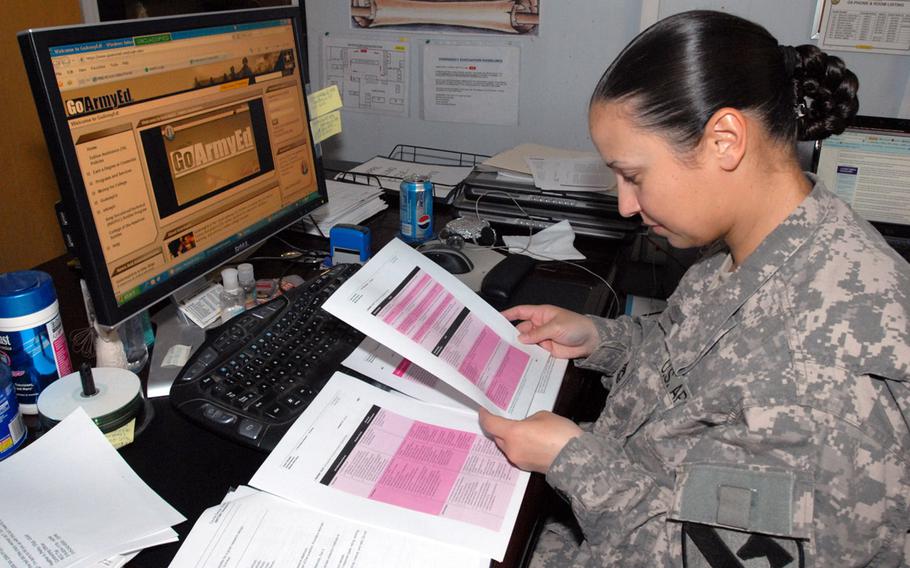 WASHINGTON — The Defense Department said Tuesday that communication failures played a part in its decision to put the University of Phoenix on probation in 2015 for violations related to base access and challenge coins.
Peter Levine, acting undersecretary for personnel and readiness, admitted in Senate testimony that the department should have worked more closely with the for-profit university last year before the decision. The testimony came amid withering criticism from Sen. John McCain, R-Ariz., chairman of the Armed Services Committee, who called the hearing and has been a top defender of the university that is headquartered in his state.
The probation, which was lifted in January, highlighted the concerns among the DOD and Democrats that institutions might be preying on servicemembers for their post-9/11 GI Bill education benefits and using improper marketing techniques. But McCain and other Republicans said the University of Phoenix and for-profit universities appear to have been unfairly targeted by the Defense Department.
The probation was a "gross and grave injustice" and was improperly issued based partly on violations reported by the media and with almost no communication with the university, McCain said. He also said the move caused a drop in the company's stock and damaged its reputation.
"This kind of abuse of power is something I hope in the new administration will be totally unacceptable," he said.
About 15 other institutions had committed similar violations, according to McCain. The Defense Department said it has placed four universities on probation out of about 2,700 that participate in the Tuition Assistance Program – all of them for-profit schools.
"This heavy-handed sort of interaction with these universities, as the University of Phoenix is just one example … has actually taken us further away from providing more resources for students to get those certificates and to get those diplomas," Sen. Thom Tillis, R-N.C., said.
Levine said the department should have given the university more of an opportunity to comment on its violations during the four months of investigation and should have been given advanced notice of the probation decision in October 2015.
"There is no place I can see where we violated law or regulation," said Levine, who took over his current DOD position after the probation decision. "Having said that, Mr. Chairman, I think the process was crappy."
The department investigation was triggered in June 2015 by a story published by the Center for Investigative Reporting, a nonprofit news organization, that found the University of Phoenix's on-base recruiting practices were sidestepping an executive order by President Barack Obama meant to cut down on "aggressive and deceptive" marketing to troops by educational institutions.
The university, which is based in Phoenix, also was handing out challenge coins that featured the seals of the Defense Department and military services without official approval, according to the report.
Levine said the Defense Department is struggling to oversee the thousands of education institutions involved in its Tuition Assistance Program and working to do better at dealing with violations.
"Some are better than others and we as the Department of Defense don't really have good information on which are better than others," Levine said. "Some appear to have been engaging in inappropriate practices and we feel it's our obligation to protect our students and to protect the taxpayer from that.
"We need a better process to do that with and we are going to work to improve our process," he said.
The University of Phoenix was placed under increased scrutiny after the probation and is working closely with the department, said Stephanie Barna, who is performing the duties of the principal deputy undersecretary of defense for personnel and readiness.
"We believe the situation has actually had a very positive effect on the University of Phoenix and the Department of Defense," she said.
Sen. Richard Blumenthal, D-Ct., said overseeing higher education might be outside of the Defense Department's wheelhouse but that it needs to ensure universities are not taking advantage of troops.
"We have a responsibility I think to ensure that servicemen and women are not targeted and not recruited as a result of abuses and other kinds of practices that exploit them," he said.
---
---
---
---