DOD proposes stripping Stars and Stripes' funding in 2021 budget request
by
Nikki Wentling Corey Dickstein
February 10, 2020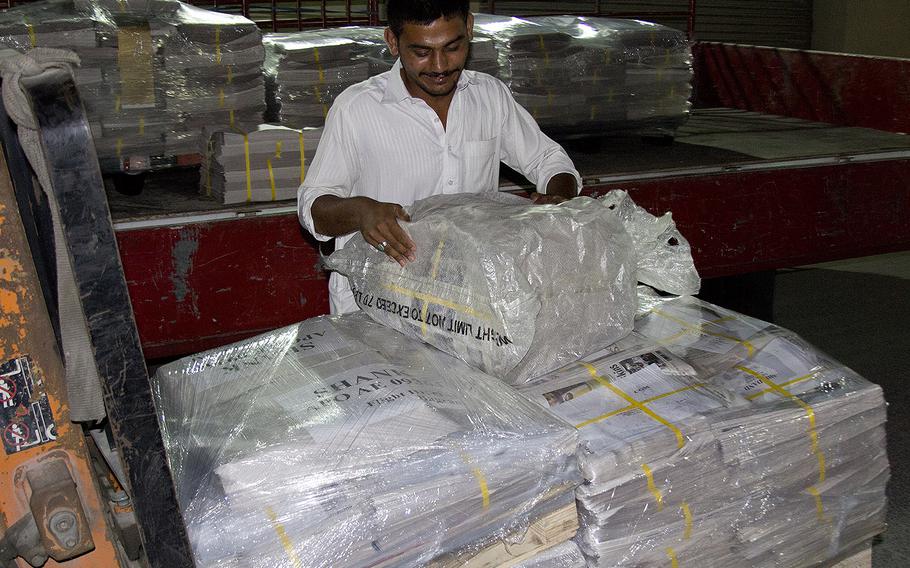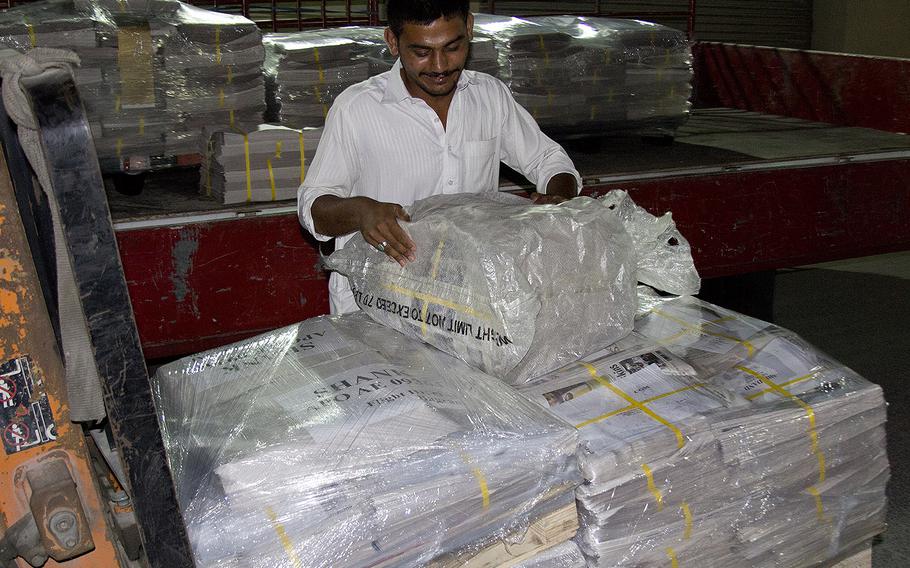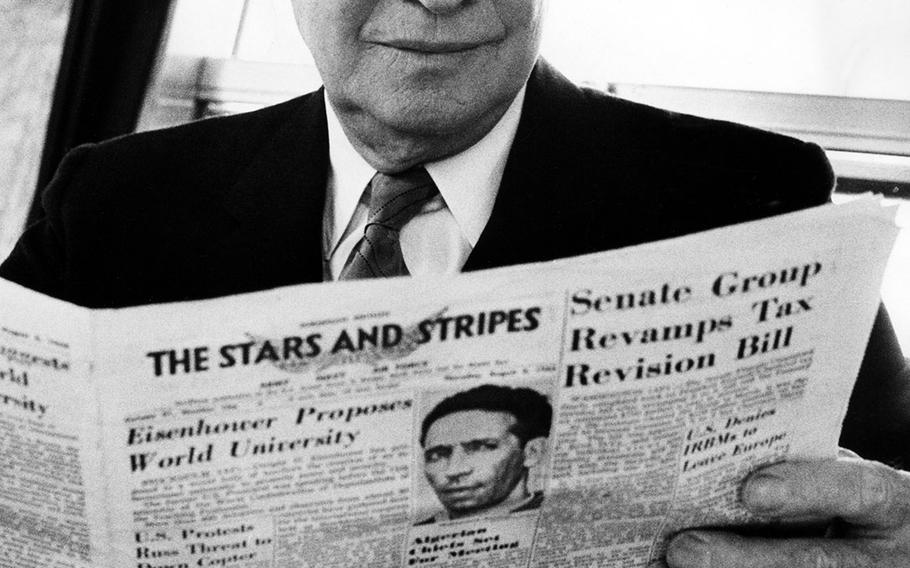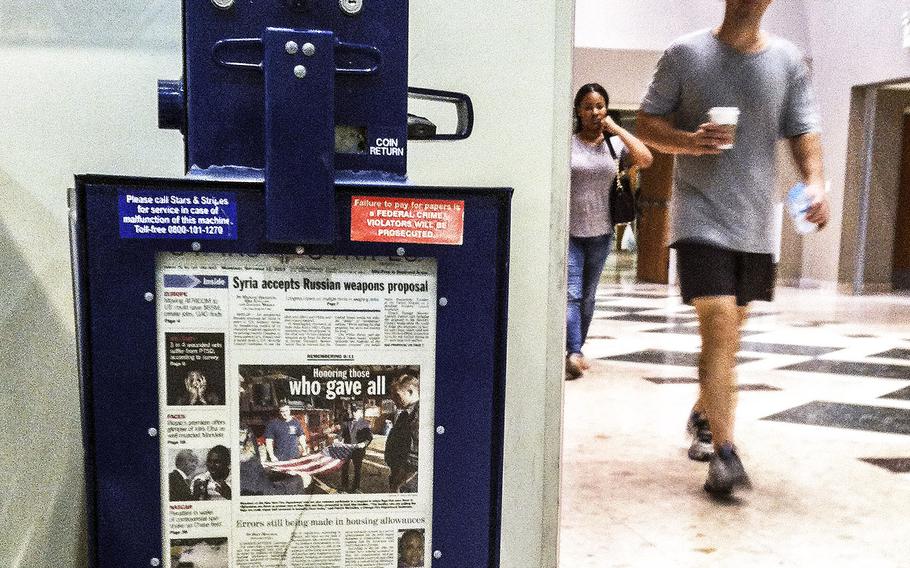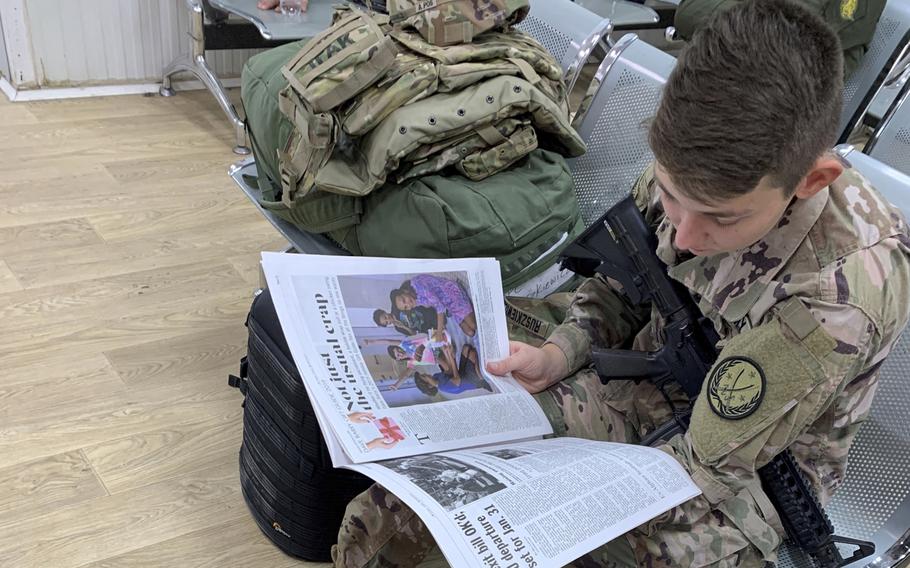 WASHINGTON — The Pentagon has proposed a cut to funding for Stars and Stripes as part of its $705.4 billion budget request submitted Monday to Congress, a senior defense official said.
The proposed cuts to the editorially independent news organization, which is partially funded by the Pentagon, were a product of the recent defense-wide review ordered by Defense Secretary Mark Esper, said Elaine McCusker, the Pentagon's acting comptroller. That review sought to find funding that could be moved from non-military applications into warfighting coffers.
"We have essentially decided coming into the modern age that newspaper is probably not the best way we communicate any longer," McCusker told reporters Monday at the Pentagon during a briefing to discuss the Defense Department's fiscal year 2021 budget proposal.
Stars and Stripes' ombudsman, Ernie Gates, on Twitter defended the mission of the media organization against McCusker's comment.
"Stars and Stripes' mission is not to communicate the DOD or command message, but to be an independent, First Amendment publication that serves the troops — especially deployed troops," Gates wrote. "So 'we communicate' misses the mission."
It was not immediately clear Monday how much money the Pentagon proposed cutting from Stars and Stripes. McCusker did not provide those details, and other Pentagon officials declined to comment or did not return requests for comment.
Pentagon officials first informed Stars and Stripes' leadership of the proposed budget cuts to the news organization Monday morning, after The Wall Street Journal published a story identifying the planned funding reduction, citing draft budget documents.
Max Lederer, Stars and Stripes' publisher, said Pentagon officials told him Monday that the budget cut would "eliminate operating and maintenance funds for Stars and Stripes," which amounts to about $7 million and about 35% of Stripes' annual expenses.
"The preparation for the defense budget submission to the president's budget takes considerable time. However, I was not informed prior to this morning that there was a change in Stars and Stripes funding being considered or would be proposed," Lederer wrote in an email to all Stripes' employees. "Consequently, I and the Stripes leadership have not had an opportunity to study and plan for this change. We are now beginning that discussion and evaluating options, including ways to continue operations in some form."
Most of Stars and Stripes' funding comes from sales, subscriptions and advertising, but it depends on the Defense Department subsidy to cover the expensive and sometimes dangerous task of overseas reporting and distribution.
Lederer said the loss in funding would "definitely reduce" Stars and Stripes' news reporting abilities.
"The men and women who sacrifice every day for the safety of our nation deserve the objective and balanced unique content produced by Stars and Stripes," he said.
Esper has said since his Senate confirmation to become defense secretary that he would review the Pentagon's spending on support agencies that aren't directly involved in warfighting, including so-called Fourth Estate programs.
"We will reform the department, beginning with the Fourth Estate," Esper said during his confirmation hearing in July 2019. "No reform is too small."
Pentagon officials said the review resulted in some $5.3 billion identified that could be moved from organizations – including Stars and Stripes and dozens of other agencies – into warfighting functions.
Stars and Stripes first appeared during the Civil War, and has published a newspaper for American troops continuously since World War II. Congress has mandated the organization provide objective, free-press news coverage to troops, especially service members deployed overseas and war zones.
Previous attempts to cut the Stars and Stripes subsidy have been met with opposition in Congress.
Pentagon officials weighed in 2016 whether to continue providing funding to the publication. In response, the House Armed Services Committee added a measure to its annual defense bill to protect it. The measure was sponsored by then-Rep. Martha McSally, R-Ariz., a former A-10 Thunderbolt II pilot. McSally is now a senator and a member of the Senate Armed Services Committee.
"I served six tours in the Middle East and Afghanistan and know first-hand the challenges our troops face simply accessing news from back home," McSally said in 2016. "Congress appropriated funds for Stars and Stripes specifically for the purpose of helping bridge this information gap."
McSally did not immediately return a request for comment Monday, nor did several other lawmakers.
Spokespeople for Rep. Mac Thornberry, R-Texas, and Sen. Jim Inhofe, R-Okla., said the lawmakers wanted to look more closely at the proposed cut before providing comment. Thornberry is the ranking Republican on the House Armed Services Committee and Inhofe is chairman of the Senate Committee on Armed Services. Both committees are responsible for authorizing the annual defense budget.
dickstein.corey@stripes.com Twitter: @CDicksteinDC
wentling.nikki@stripes.com Twitter: @nikkiwentling