Democratic lawmakers condemn Trump's plan to deploy military to protests
by
Nikki Wentling
June 2, 2020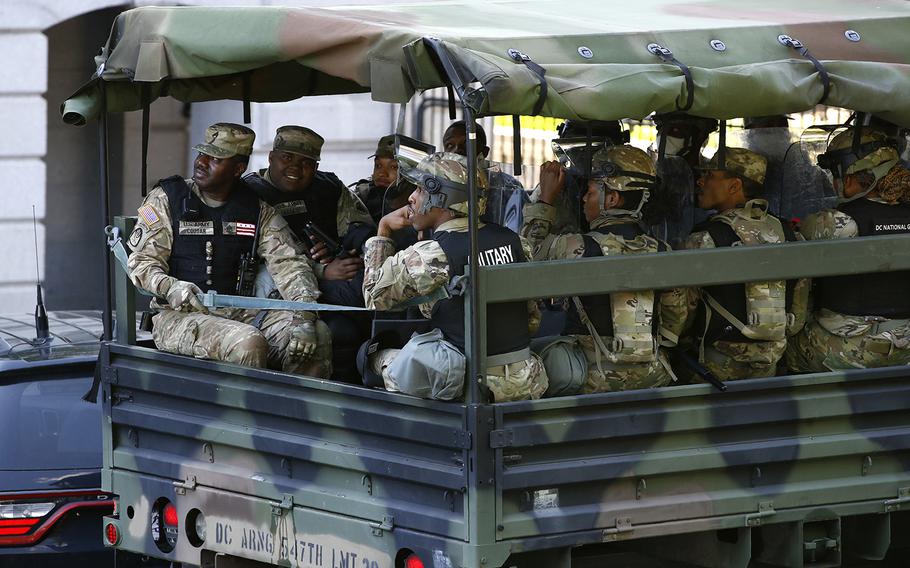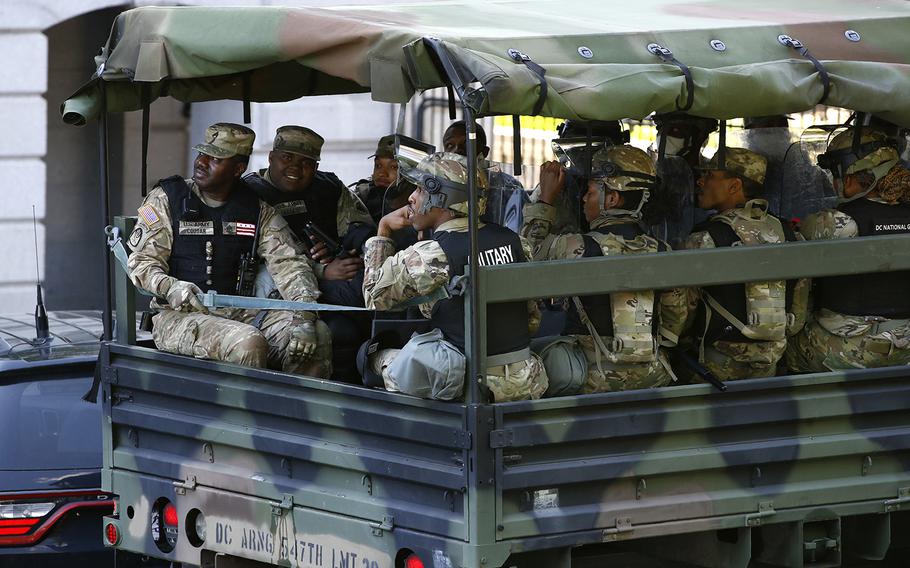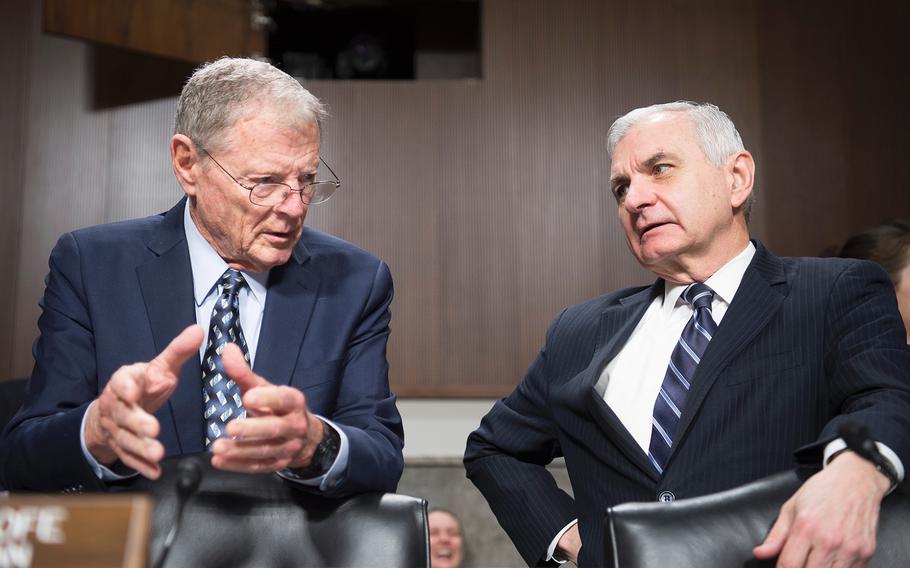 WASHINGTON — The top Democrats on the House and Senate Armed Services Committees on Tuesday condemned President Donald Trump's pledge to send active-duty service members to quell nationwide protests against police brutality, some of which have turned violent and destructive.
Sen. Jack Reed, D-R.I., and Rep. Adam Smith, D-Wash., described Trump's statements as destabilizing, irresponsible and a step toward autocratic rule. Smith urged Secretary of Defense Mark Esper and Gen. Mark Milley, chairman of the Joint Chiefs of Staff, to testify before his committee to "explain this domestic engagement to the American people."
"The fate of our democracy depends on how we navigate this time of crisis," Smith said.
Smith leads the House Armed Services Committee, and Reed is the ranking Democrat on the Senate Armed Services Committee.
The Republican leaders of the committees, Sen. Jim Inhofe and Rep. Mac Thornberry, have expressed support for the peaceful protests and condemned the violence but have not publicly shared their thoughts about Trump's plan to use military force.
The death of George Floyd, an unarmed black man in Minneapolis who was pinned down by police May 25, ignited outrage across the country. Demonstrators came together over the past few days in multiple U.S. cities, and some of the protests devolved to destruction. Buildings were burned and windows smashed, and police used tear gas and rubber bullets. Members of the National Guard have been activated in at least 23 states and Washington.
Sen. Tom Cotton, R-Ark., a former Army captain, urged Trump on Monday to send troops into places where local law enforcement needs backup. He named the 101st Airborne, the 10th Mountain, 82nd Airborne, 1st Cavalry and 3rd Infantry divisions. Trump later tweeted his approval of Cotton's message, writing that the senator was "100% correct."
Later, speaking from the Rose Garden as protesters gathered in front of the White House, Trump said he was "dispatching thousands and thousands of heavily armed soldiers, military personnel and law enforcement officers" to Washington to "stop the rioting, looting, vandalism, assaults and the wanton destruction of property."
An unspecified number of active-duty troops were moved Monday to the "national capital region," a senior defense official told Stars and Stripes.
Trump also warned that if mayors and governors didn't quell the violence, he would deploy the U.S. military to "quickly solve the problem for them."
Federal law allows presidents to dispatch the military into states to suppress an insurrection or if a state is defying federal law. Smith said he's concerned about Trump's understanding of the limits to the military's role in domestic law enforcement.
"I have serious concerns about using military forces to respond to protesters," Smith said. "The role of the U.S. military in domestic U.S. law enforcement is limited by law. It must not be used in violation of those limits, and I see little evidence that President Trump understands this fundamental premise."
Reps. Seth Moulton, D-Mass., and Ruben Gallego, D-Ariz., both Iraq War veterans, also condemned any use of active-duty service members to quell the protests. Gallego warned the action would worsen civilian-military relations. Moulton urged service members to put down their weapons and join the protesters if they're deployed to U.S. cities.
"I call on our proud young men and women in uniform, as a veteran and a patriot, to lay down your arms, uphold your oath, and join this new march for freedom," Moulton tweeted.
Liberal veterans groups, including Veterans for Peace, Common Defense and VoteVets, also criticized the threat. The Modern Military Association of America, the nation's largest LGBTQ military and veteran nonprofit organization, urged Congress and senior military leaders to ensure troops are not used to violate Americans' First Amendment rights.
The country's six largest veterans organizations, which typically provide input to lawmakers on matters of veterans issues and national security, had not shared their stances on Trump's pledge as of Tuesday afternoon.
Wentling.nikki@stripes.com Twitter: @nikkiwentling