Crews from a dozen agencies search for airman who fell from C-130 into Gulf of Mexico
by
Rose L. Thayer
November 6, 2019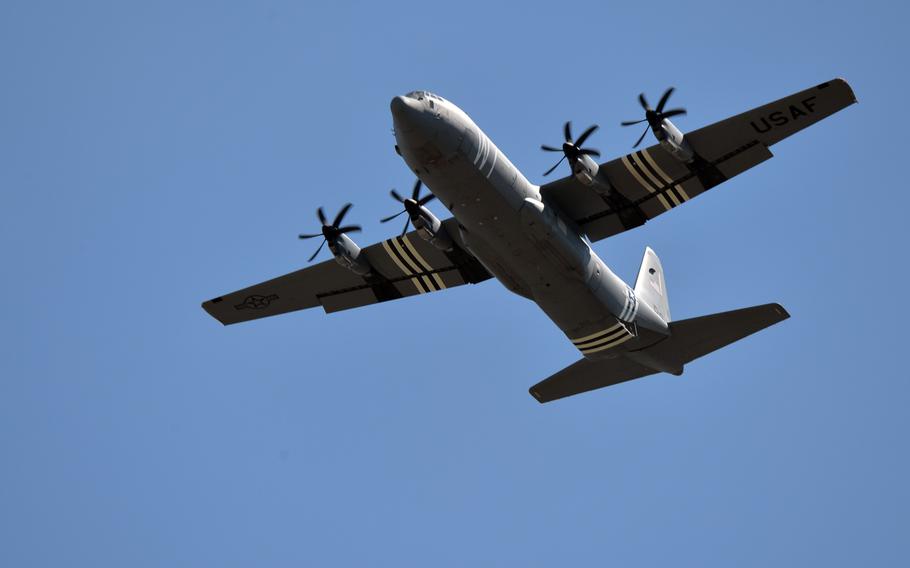 Crews from nearly a dozen government agencies searched Wednesday for a special operations airman who fell from a C-130 fixed-wing aircraft into the Gulf of Mexico during a training event at Hurlburt Field, Fla., Air Force officials said.
The airman, who has not been identified, fell from the aircraft Tuesday at about 11 a.m. over the Gulf of Mexico, south of Hurlburt Field, during a planned static-line jump, according to a news release from the base's 24th Special Operations Wing Public Affairs. The incident is under investigation.
The missing service member, a staff sergeant, deployed his parachute during a 1,500-foot fall into the gulf and the C-130 crew saw him treading water afterward, Coast Guard Mobile Sector spokesman Juston Lee told CNN.
Emergency response began immediately, and multiple units were dispatched to search for the airman. Rescue teams are searching a 700-square-mile area off the coast between Fort Walton Beach and Pensacola, according to the news release. The search area will expand and adjust as efforts continue.
Hurlburt Field is the headquarters of Air Force Special Operations Command and located near the Alabama state line on the Florida Panhandle.
Members of Hurlburt's 24th Special Operations Wing and 1st Special Operations Wing are searching the area alongside aircraft and boat crews from Coast Guard units in the region, the 96th Test Wing from Eglin Air Force Base, Fla., the Army's 7th Special Forces Group out of Duke Field, Fla., the Army's 6th Ranger Training Battalion from Eglin Air Force Base, the Santa Rosa County Sheriff's Office and the Florida Fish and Wildlife Conservation Commission, according to the release.
thayer.rose@stripes.com Twitter: @Rose_Lori