Cracks found in Air National Guard C-130 wing parts prompt partial grounding of fleet
by
Jennifer H. Svan
August 8, 2019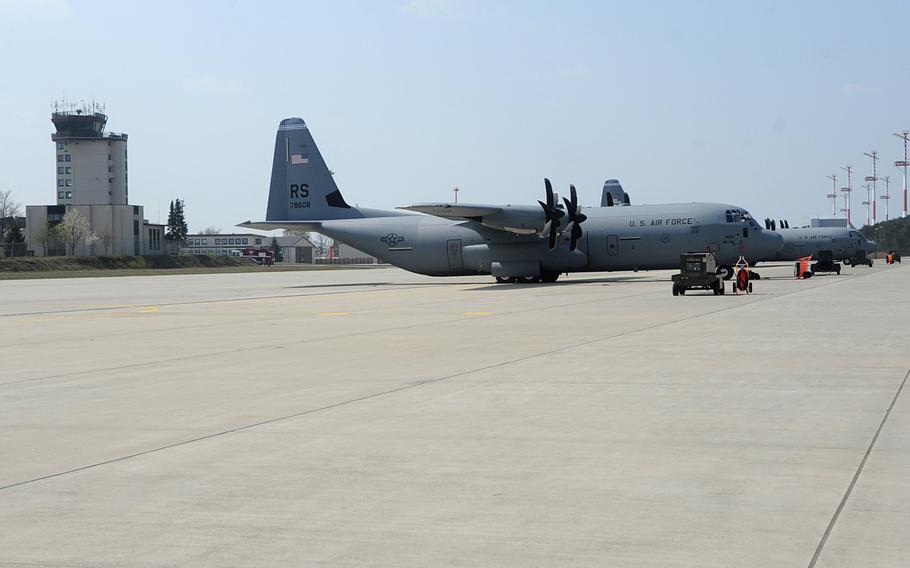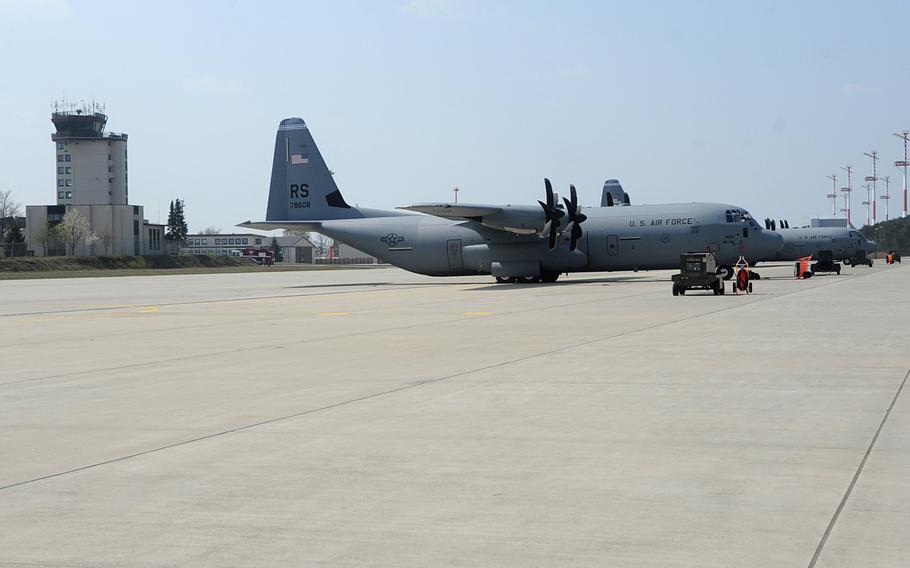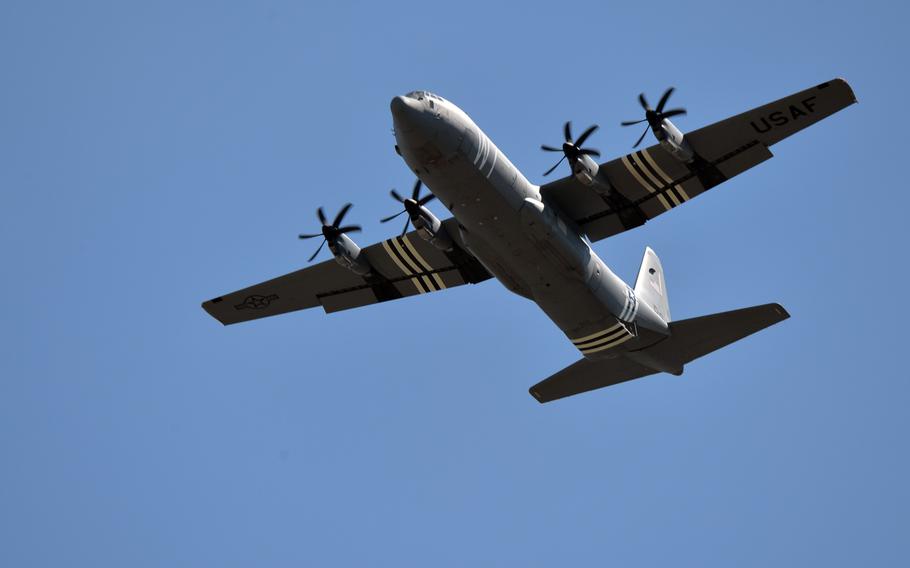 KAISERSLAUTERN, Germany — Nearly a quarter of the Air Force's fleet of the C-130 Hercules is being grounded after "atypical" cracks were found on wing joints during maintenance, Air Mobility Command said.
AMC Commander Gen. Maryanne Miller ordered the temporary removal of 123 of 450 total force C-130s, effective immediately, the command announced late Wednesday.
The cracks on the lower center wing joint were discovered on an Air National Guard C-130 H-model at Robins Air Force Base, Ga., during depot maintenance, Alexandra Soika, an AMC spokeswoman told Stars and Stripes in a statement.
As of Thursday morning, eight C-130 aircraft were inspected and had returned to service, Soika said.
At Ramstein Air Base, only one C-130J assigned to the 86th Airlift Wing was identified for closer inspection, officials said.
Maintenance personnel "inspected the aircraft today and found no defects," spokesman Kilian Bluemlein said Thursday, adding that the aircraft was deemed safe for operations.
The upper and lower rainbow fittings on the C-130 connect the outer wings with the center wing box, which sits over the fuselage.
In 2006, the Air Force began replacing center wing boxes on C-130s after the boxes began showing cracks earlier than expected. The replacement program was to ensure the viability of the C-130 Hercules fleet through 2030 and beyond, the Air Force said. It included all C-130 models except the J-model, the newest model in the fleet.
Those aircraft being pulled for further inspection include C-130H and J-model aircraft that have not received the extended service life center wing box and have more than 15,000 equivalent flight hours, AMC said in a statement.
The inspections will be carried out at the aircraft's current location. Each inspection takes about eight hours, Soika said. If cracking is identified, AMC said a depot-level replacement of the rainbow fitting will be required.
Those aircraft found to have no cracking are to be immediately returned to service, Soika said.
A small number of overseas aircraft will undergo the inspection before returning to operations, but the service's ability to support overseas contingency operations should not be affected, Soika said.
svan.jennifer@stripes.com Twitter: @stripesktown