Coronavirus restrictions have strengthened Air Force survival training, group commander says
by
James Bolinger
May 15, 2020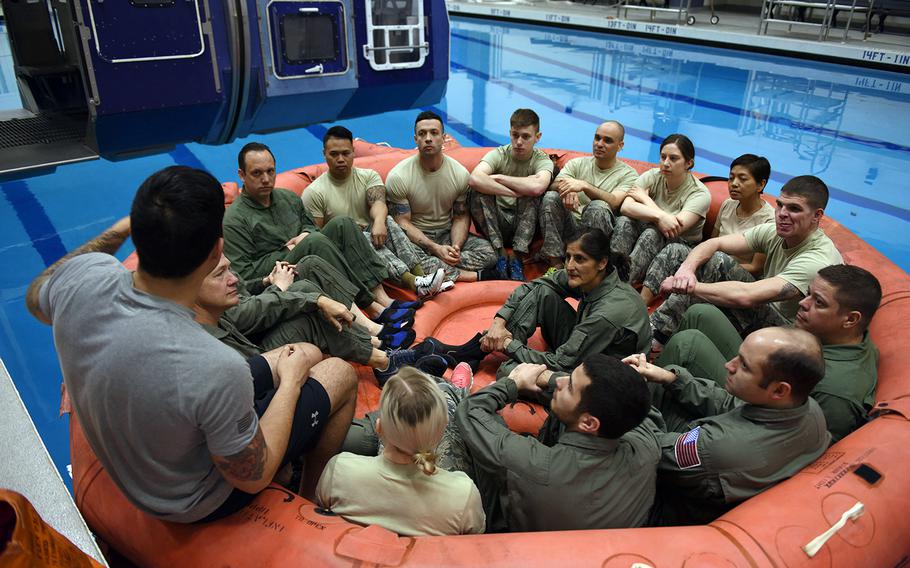 Stars and Stripes is making stories on the coronavirus pandemic available free of charge. See other free reports here. Sign up for our daily coronavirus newsletter here. Please support our journalism with a subscription.
The Air Force survival school in Washington state used coronavirus restrictions to its advantage to customize the training regimen and trim nearly a week off the program, the training group commander said recently.
"The COVID-19 crisis has been a silver lining for my organization in particular," Col. Carlos Brown of the 336th Training Group at Fairchild Air Force Base, Wash., told Stars and Stripes in phone interview Tuesday. COVID-19 is the disease caused by the coronavirus. "It forced us to find a way to condense and modernize a 26-day course."
The training group under pandemic restrictions not only shortened the course but developed three separate tracks to accommodate airmen at the highest risk of capture down to those with the lowest. The curriculum is awaiting Air Force approval and could be in use this fall.
The group runs the U.S. Air Force Survival School, where 6,000 pilots, special operators, linguists and other personnel who face a risk of capture train annually, Brown said. The school teaches them SERE skills: to survive, evade, resist and escape if their aircraft crashes into a remote wilderness or is shot down in combat.
A March 13 stop movement order imposed by the Defense Department required a 14-day quarantine period of all new arrivals at Fairchild, Brown said.
The school was already under an order from 19th Air Force commander Maj. Gen. Craig Wills to trim seven days off the course, Brown said.
So, the survival school instructors turned those 14 days, when students were stuck in their dorm rooms, into instructional time, he said. They created workbooks, study guides and video lectures that were provided to students upon their arrival.
Several times a week, instructors hosted conference calls to answer students' questions.
Instructors condensed more than a week of traditional classroom academics into a distance-learning course that future students will complete before traveling to Fairchild AFB for the practical field exercises, Brown said.
The new course materials have been used for every class since April 13, and Brown intends to have then available online by October.
After the new curriculum is approved later this year, students will attend one of three practical courses instead of the one-size-fits-all concept now in use, Brown said.
Airmen with the highest risk of capture — fighter and bomber pilots and aircrew and special operations troops — will take a 19-day Level C course, Brown said.
Tactical airlift crews will take the 12-day B-2 course.
Aircrew with a low probability of being downed in combat, for example those aboard strategic intelligence, surveillance or reconnaissance aircraft or Air Force One, will take the B-1 course of four to five days.
So far, student feedback on end-of-course surveys has been positive, Brown said. Although the classes are half of the usual size to adhere to social distancing guidelines, students say they are grasping the course material better than if they were in a traditional classroom.
bolinger.james@stripes.com Twitter: @bolingerj2004
---
---
---