Commander denies Pentecostal chaplain's religious accommodation request
---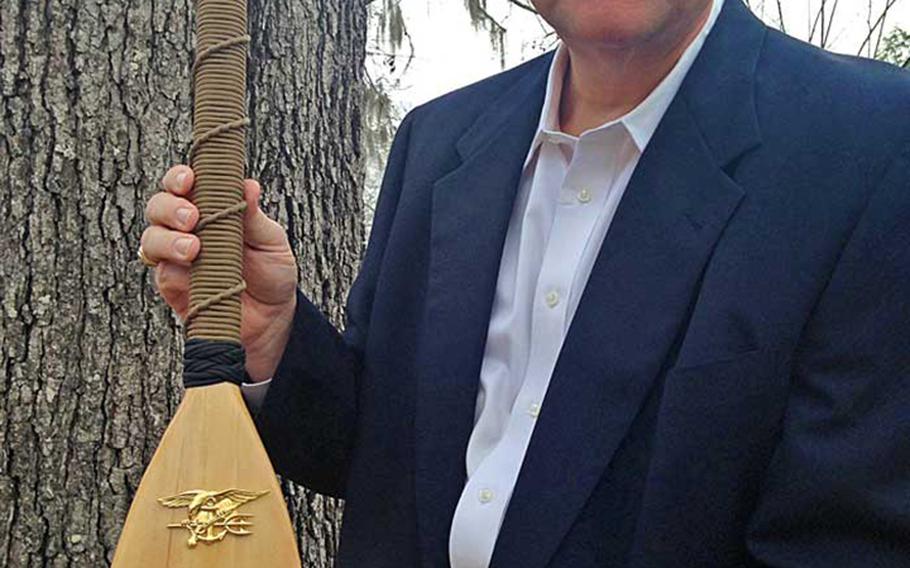 WASHINGTON — The commander of Naval Nuclear Power Training Command has denied a religious accommodation request by a Pentecostal chaplain who was removed from his post for allegedly making inappropriate comments to sailors and being "intolerant" of those who don't share his religious views.
Last month, NNPTC commander Capt. Jon Fahs requested that Navy chaplain Lt. Cmdr. Wesley Modder be "detached for cause." Fahs also recommended Modder be denied promotion and made to show cause for retention in the Navy.
Modder, a member of the Pentecostal Assemblies of God denomination, has been removed from his post at NNPTC and temporarily reassigned to Naval Support Activity Charleston as a staff chaplain while Navy Personnel Command reviews Fahs' recommendations.
In a Feb. 17 memo to Navy Personnel Command, Fahs said that a command investigation, which was conducted following complaints from several sailors, found that Modder:
told students that homosexuality was wrong, and that the "penis was meant for the vagina and not for the anus." suggested that he could "save" gay people. told a student she was "shaming herself in the eyes of God" for having premarital sex, and berated a pregnant student for becoming pregnant out of wedlock. asked a staff member about her sexual activities and then told her that she should be in love with God and not her partner. discriminated against students of different faiths and backgrounds. Modder and his attorney, Mike Berry, denied that the chaplain said or did anything inappropriate, and filed a religious accommodation request with the Navy last week.
Congressional law and Defense Department regulations require the military to accommodate the religious beliefs of servicemembers to the extent practical and prohibits the military from taking disciplinary action against servicemembers or chaplains for expressing their religious views unless their actions and speech threaten "good order and discipline."
On Monday, Fahs sent a memorandum to Modder denying his request for religious accommodation, arguing that the chaplain violated Navy regulations.
"In your case, I find that your ability to express your religious beliefs during pastoral counseling has not been restricted or substantially burdened," Fahs said. "The decision to relieve you from your duties is based on your failure to uphold … the professional standards of conduct and the guiding principles of the Chaplain Corps."
Fahs said Modder failed in his duty to "be sensitive to the religious, spiritual, moral, cultural, and personal differences" of his fellow sailors, and demonstrated an "inability to comfort and counsel in a manner that was respectful of the counselee while maintaining dignity and professionalism."
Berry told Stars and Stripes that Fahs is relying on "outdated and obsolete" Navy regulations to support his position.
"He's on very precarious ground, legally speaking," Berry said. "It appears to me that Capt. Fahs is totally disregarding both the [Fiscal 2013] law passed by Congress and the DOD instruction" on religious accommodation that was updated last year.
Berry said that he and Modder will appeal Fahs' decision to deny the religious accommodation request with the commander of Navy Region Southeast. If that appeal is denied, Modder will have the option of launching additional appeals further up the chain of command.
Berry is also preparing a response to Fahs' recommendations to Navy Personnel Command for punishing Modder.
"We're now fighting this war on two fronts," he said.
Modder has served in the Navy for 19 years. He stands to lose substantial retirement benefits if a potential board of inquiry forces him into early retirement before he reaches 20 years of service.
harper.jon@stripes.com Twitter: @JHarperStripes
---
---
---
---