Colin Firth and Benedict Cumberbatch go to war in new trailer for WWI drama '1917'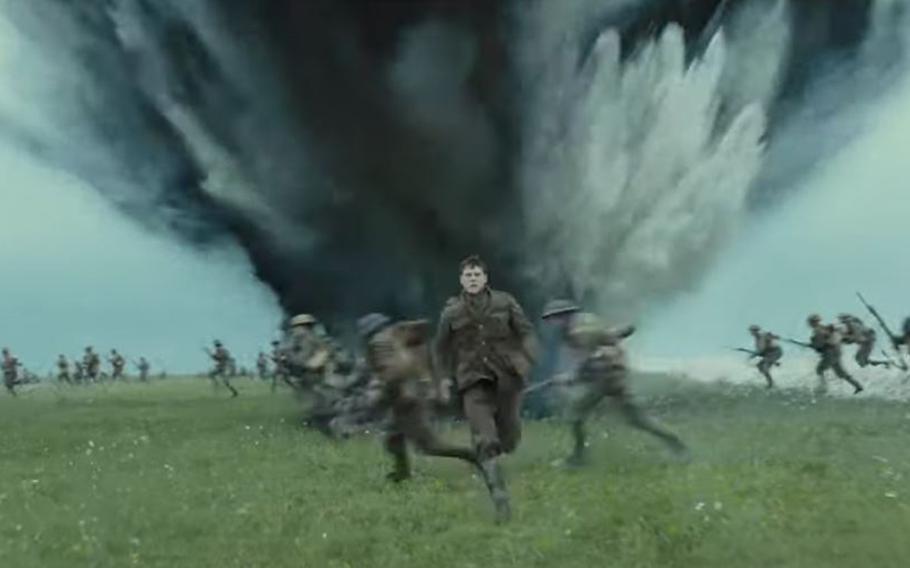 Two young British soldiers risk their lives to stop a World War I attack that could kill hundreds of men in the trailer for Sam Mendes' "1917."
The trailer, released Thursday, shows Colin Firth's character meeting with the pair to outline their mission, which needs to be carried out by the next morning. The fates of 1,600 men depend on the two soldiers, played by George MacKay ("Captain Fantastic") and Dean-Charles Chapman ("Game of Thrones") — and the brother of Chapman's character is one of those in peril.
The clock ticks in the background of the trailer as the two make their way through perilous trenches, crawling over waterlogged bodies and dodging explosions. A character played by Benedict Cumberbatch says, "There's only one way this war ends — last man standing."
Mendes ("American Beauty") directed the film and co-wrote it with Krysty Wilson-Cairns. The movie is scheduled to be released in December.