Clapper: Report will include Russian motives for election hack
by
Travis J. Tritten
January 5, 2017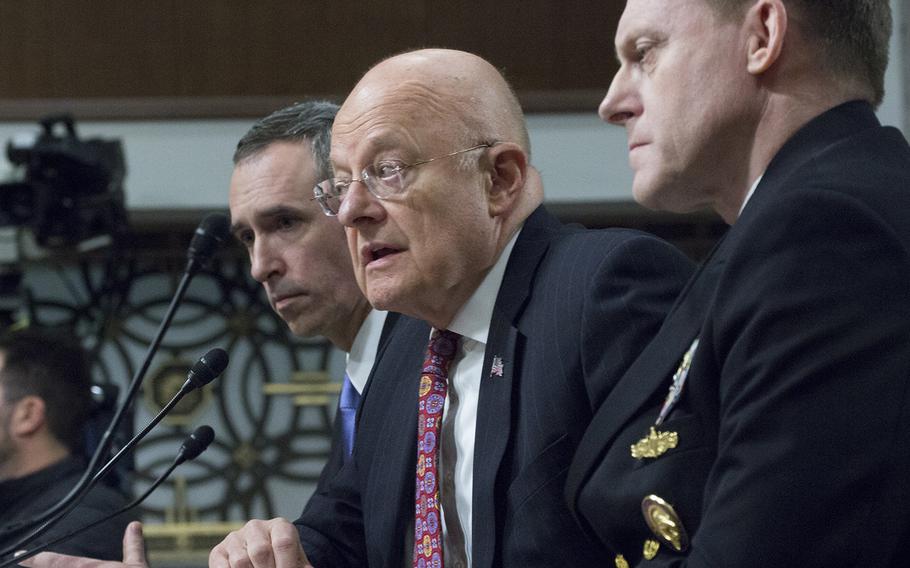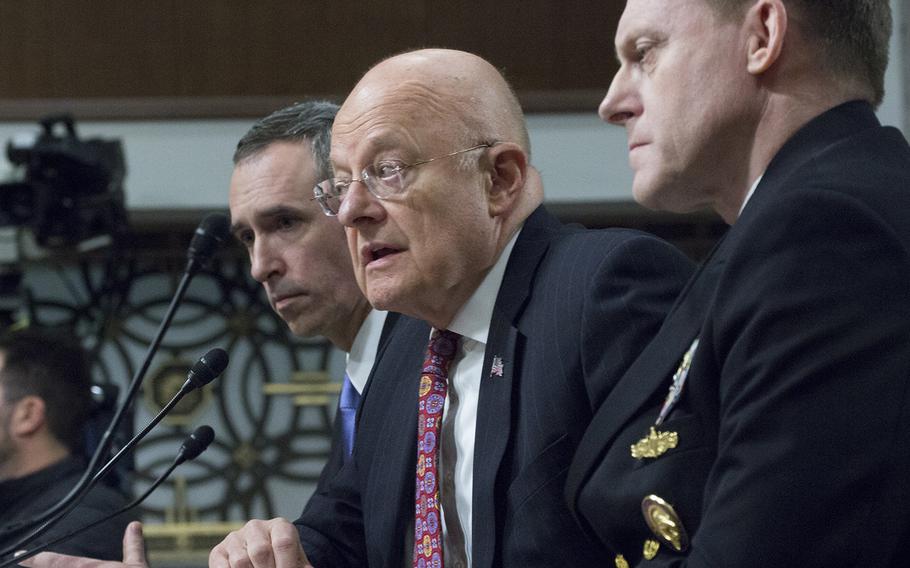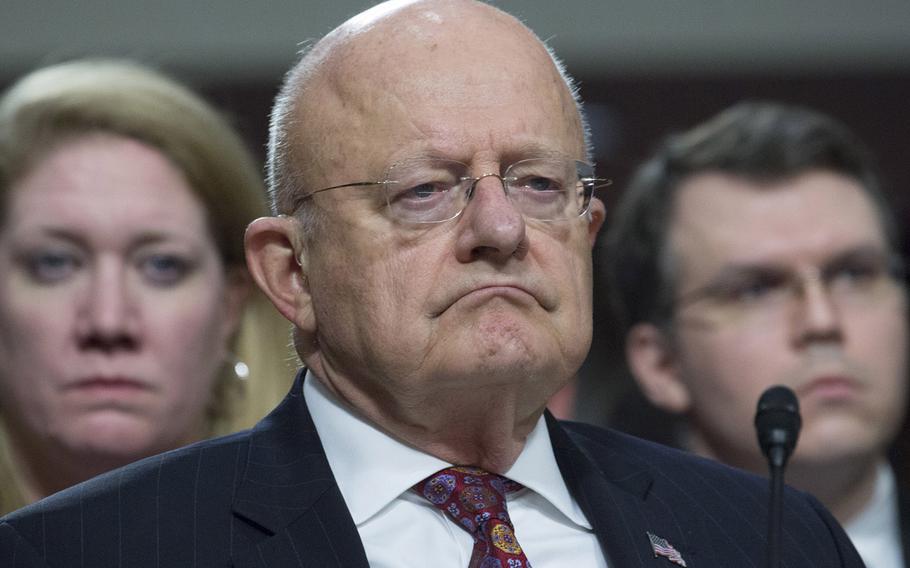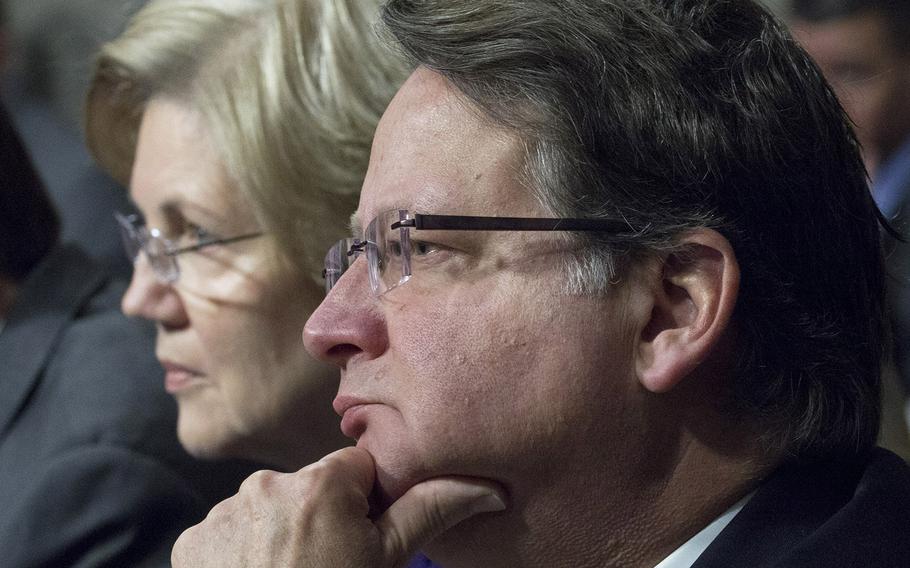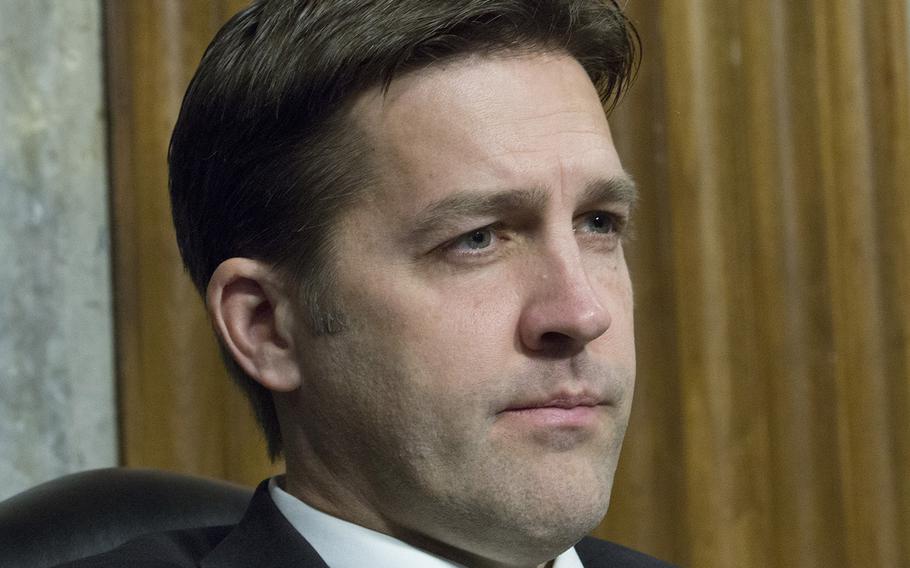 (This story has been updated.)
WASHINGTON — A final report by intelligence agencies on Russian hacking during the election will be released early next week and will include Moscow's motives for the interference, Director of National Intelligence James Clapper told the Senate on Thursday.
Clapper and two other top U.S. intelligence officials declined to provide details but in testimony to the Senate Armed Services Committee, they again confirmed that the Russian government was behind the operation. They also warned lawmakers that Russia would continue cyberattacks to sway public opinion.
President-elect Donald Trump was to be briefed on the undisclosed findings Friday. He has rejected the consensus among intelligence agencies that Russia intervened to assist his campaign and cause chaos in the United States. He has lobbed harsh criticism at the agencies, equating the findings with the false assessment in 2003 that Iraq held weapons of mass destruction.
"We assess that only Russia's senior-most officials could have authorized the recent election-focused data thefts and disclosures, based on the scope and sensitivity of the targets," according to written testimony by Clapper, U.S. Cyber Command Director Adm. Mike Rogers and Marcel Lettre, undersecretary for defense intelligence.
Thousands of emails from Hillary Clinton's campaign manager, John Podesta, were released by Wikileaks in the weeks before the November election, a steady drip that some say damaged her campaign. The CIA last month said it believes that Russia intended to assist Trump's campaign.
Clapper, Rogers and Lettre testified that Russia cyber operations will continue to target the United States and attempt to "conduct influence operations to support Russian military and political objectives."
The Senate committee helmed by Sen. John McCain, R-Ariz., a top Russia critic, is planning hearings on the cyberthreat after President Barack Obama imposed sanctions and kicked Russian operatives out of the country last month in retaliation for the hacks.
McCain said the upcoming joint report by the National Security Agency, CIA and FBI will help provide full knowledge of the facts.
"Every American should be alarmed by Russia's attacks on our nation," McCain said. "There is no national security interest more vital to the United States of America than the ability to hold free and fair elections without foreign interference."
However, other Republicans on the Senate panel avoided the topic of Russia, which is threatening to overwhelm Trump's incoming Republican administration, and questioned the current conclusions about its role.
Sen. Tom Cotton, R-Ark., said Trump's plans for a massive military buildup undercut the intelligence community's assertion that Russia favored him over Clinton as a candidate.
A Trump administration will be a stronger military adversary and would have been the less desirable choice from the Russian point of view, he said.
Meanwhile, Trump has continued to cast doubt on Russian involvement and tweeted claims Wednesday by Wikileaks and the site's founder Julian Assange, who has a history of releasing damaging U.S. defense secrets.
"Julian Assange said 'a 14-year-old could have hacked Podesta'. Why was [the Democratic National Committee] so careless? Also said Russians did not give him the info!" Trump tweeted.
Trump has said the country should move on from the election controversy, and he signaled a softer approach with the Russians, recently tweeting that President Vladimir Putin was "very smart" for putting off a response to the Obama administration sanctions until Trump is sworn in Jan. 20.
The president-elect may also be considering an overhaul of U.S. intelligence agencies, which he said have become too politicized, according to media reports.
During the Senate hearing, Democrats pounced on Trump's embrace of Assange and his criticism of intelligence operatives, who have given their lives in some cases.
Sen. Claire McCaskill, D-Mo., criticized Trump for putting Assange "on a pedestal" over those who work in the intelligence community.
"I think it should bring about a hue and cry no matter whether you are a Republican or a Democrat," she said.
tritten.travis@stripes.com Twitter: @Travis_Tritten