GALLERY
Ceremony marks additions, status changes on Vietnam Wall
by
Joe Gromelski
May 11, 2014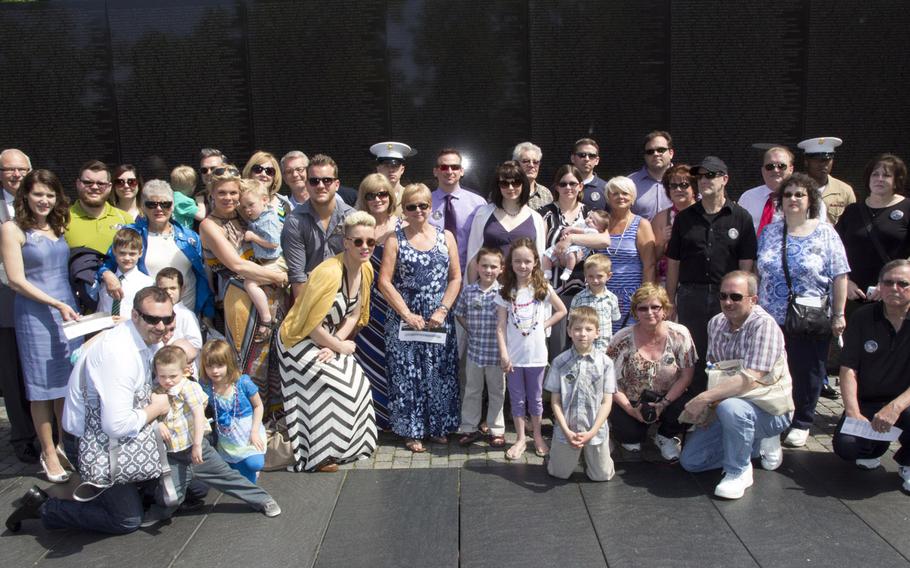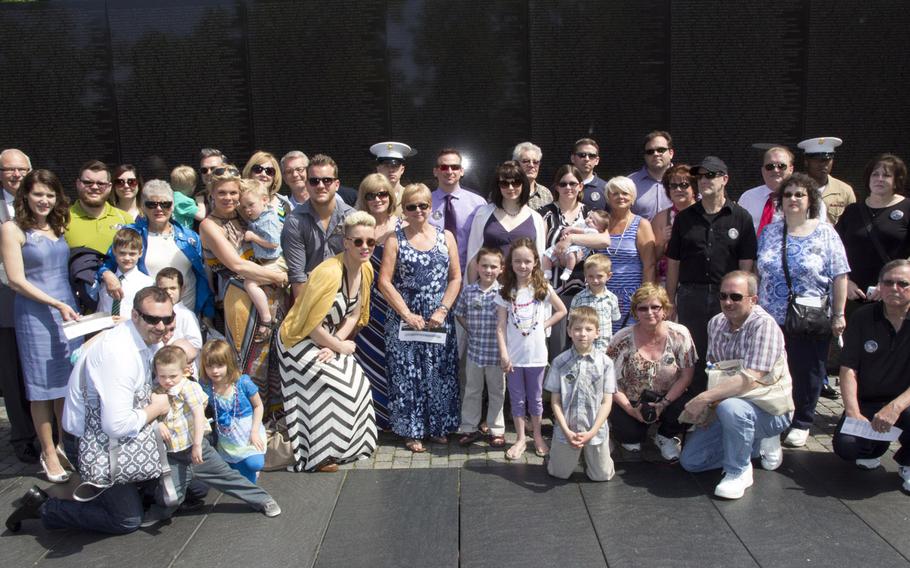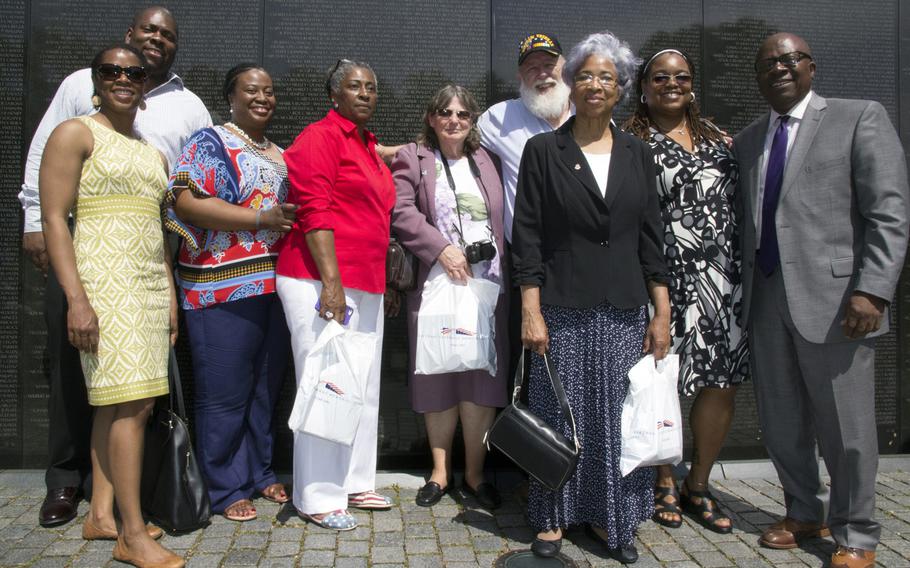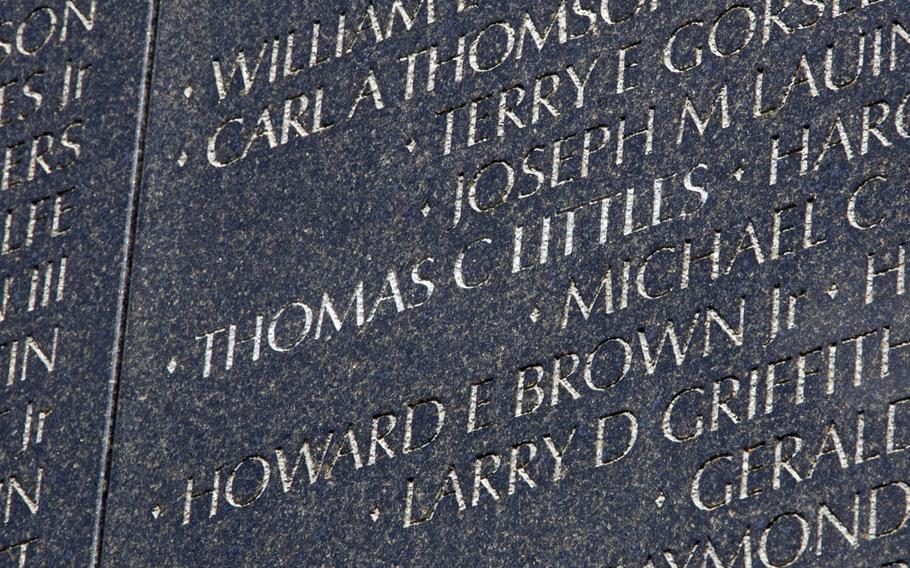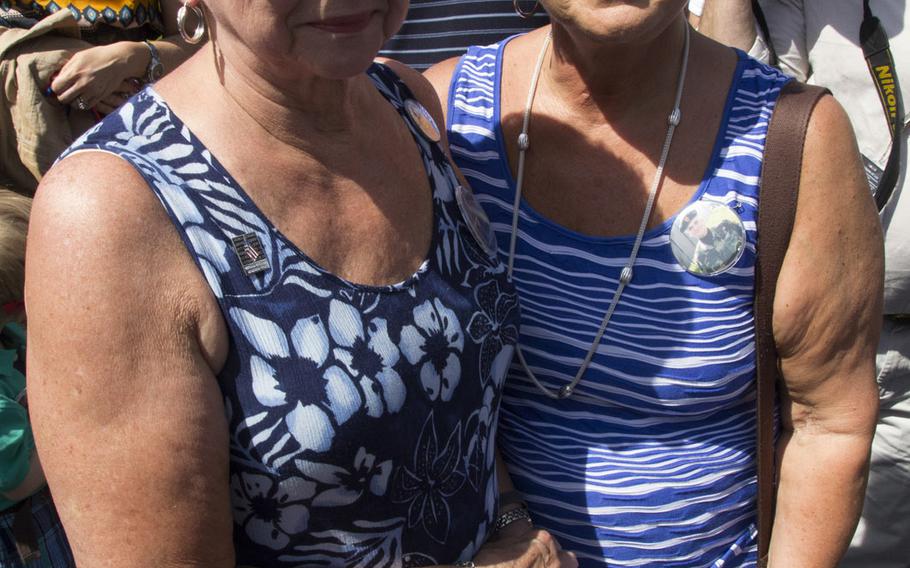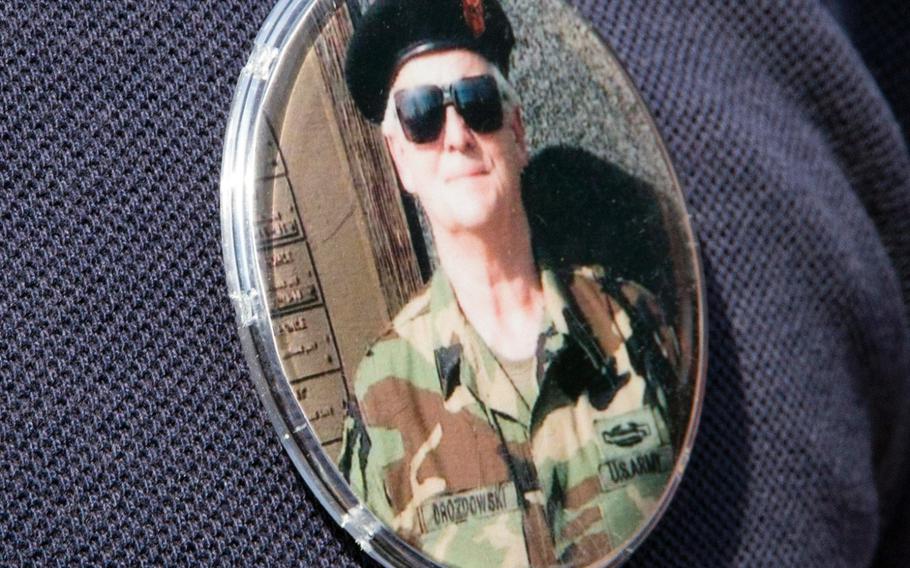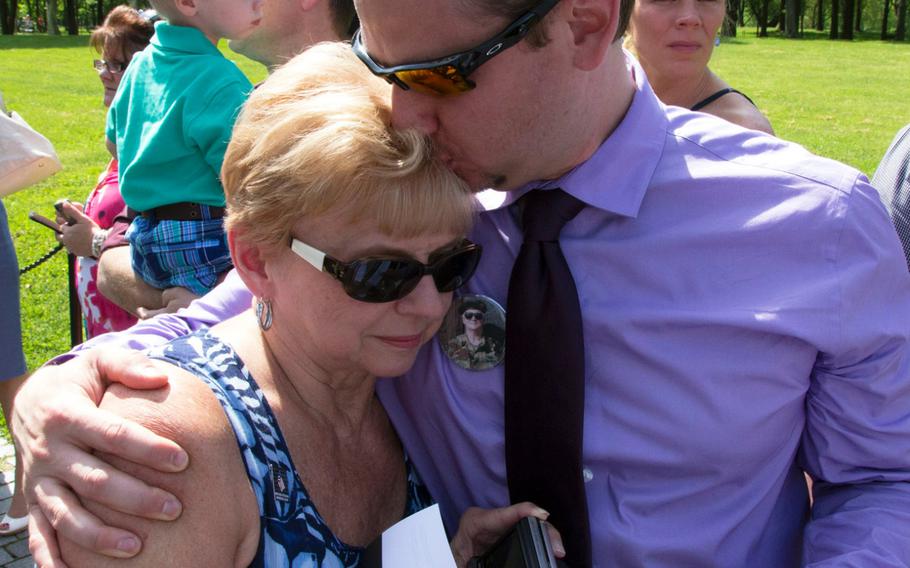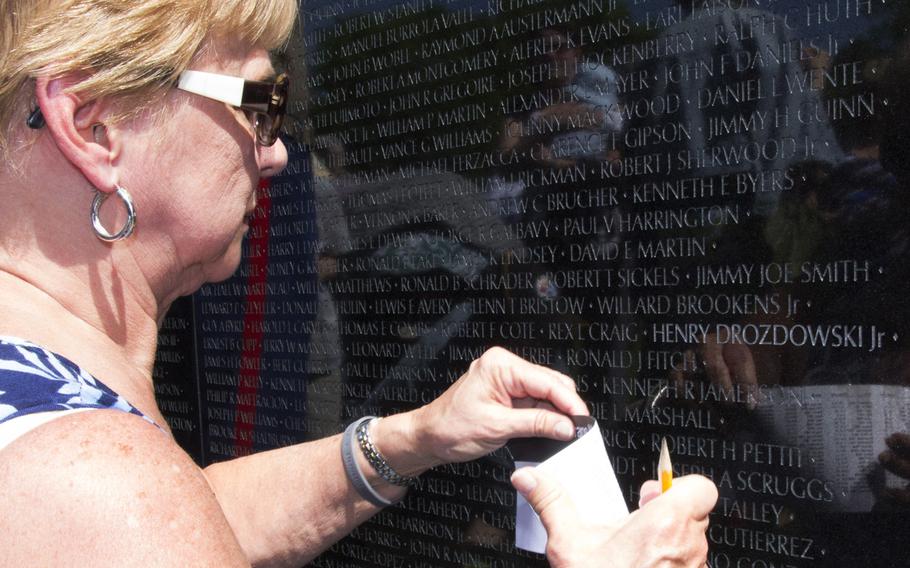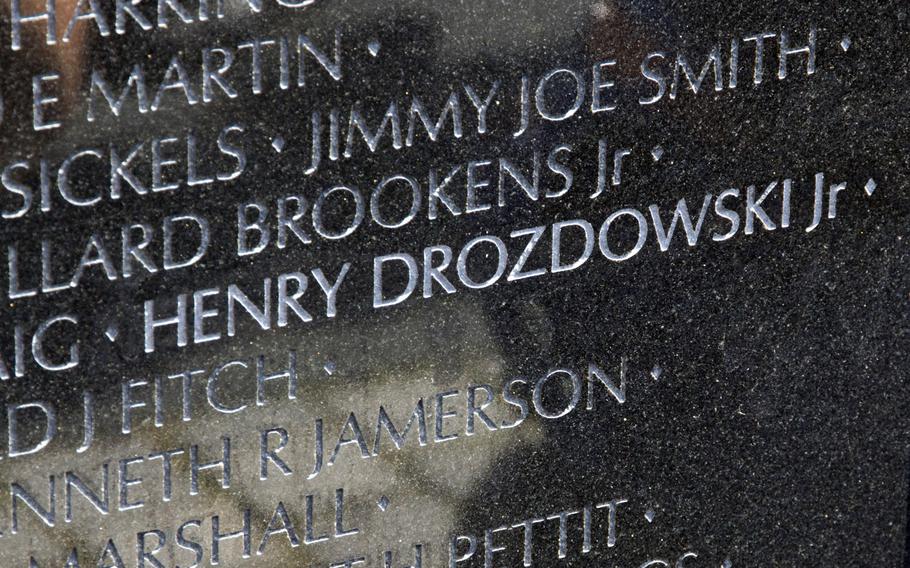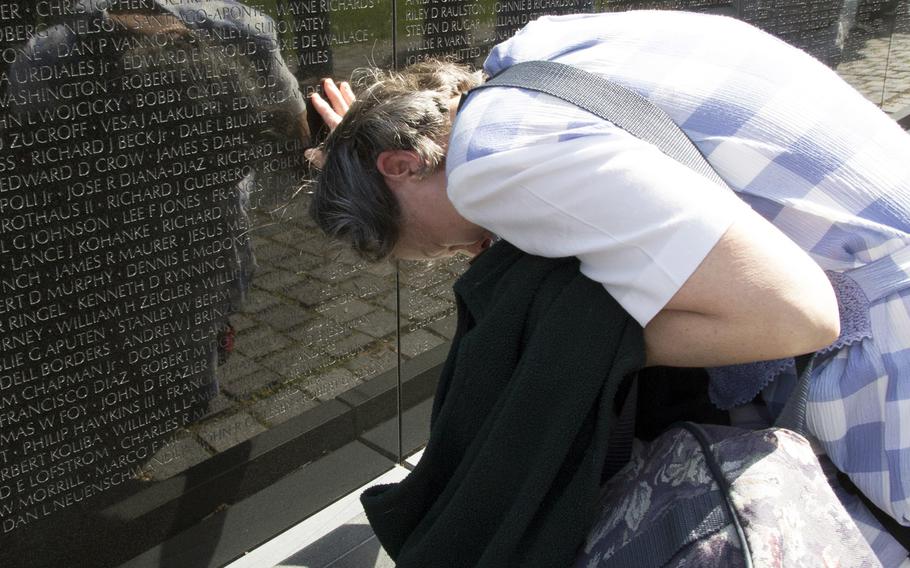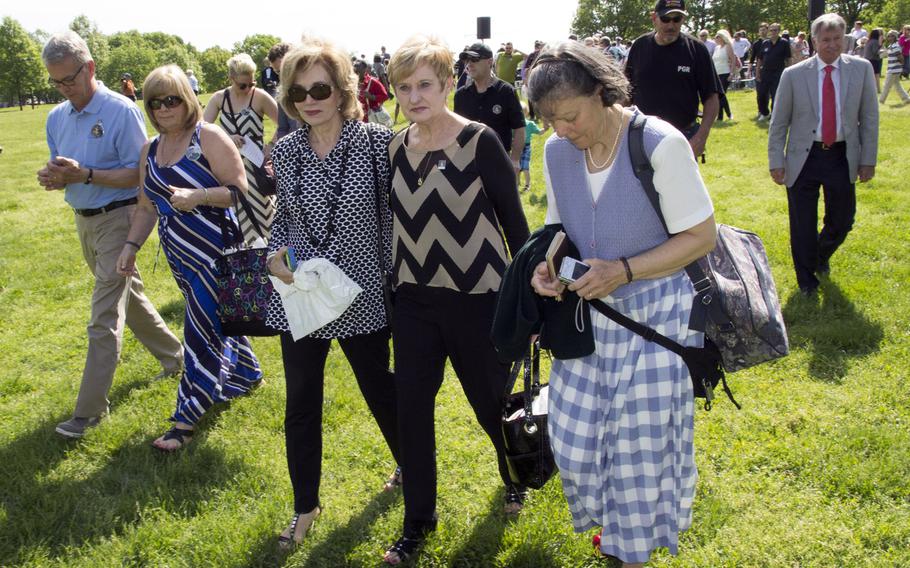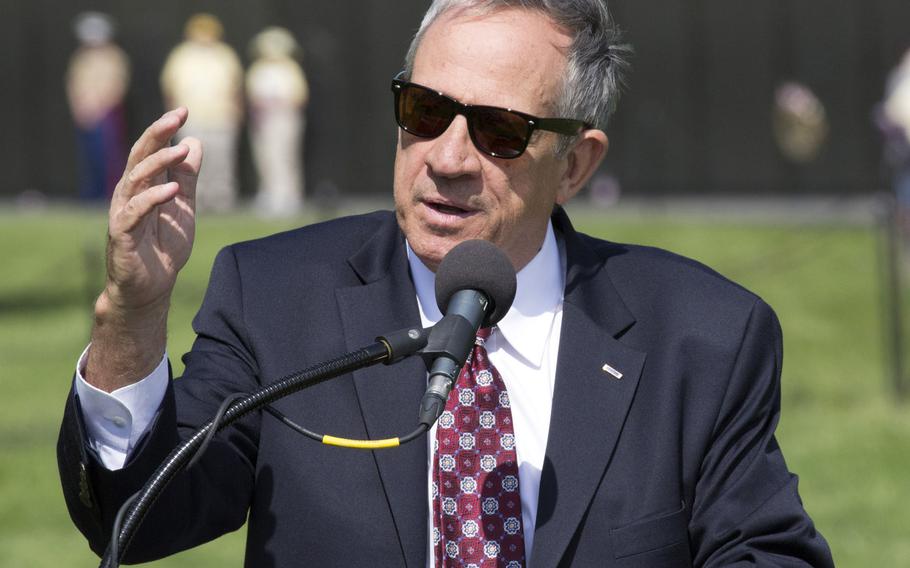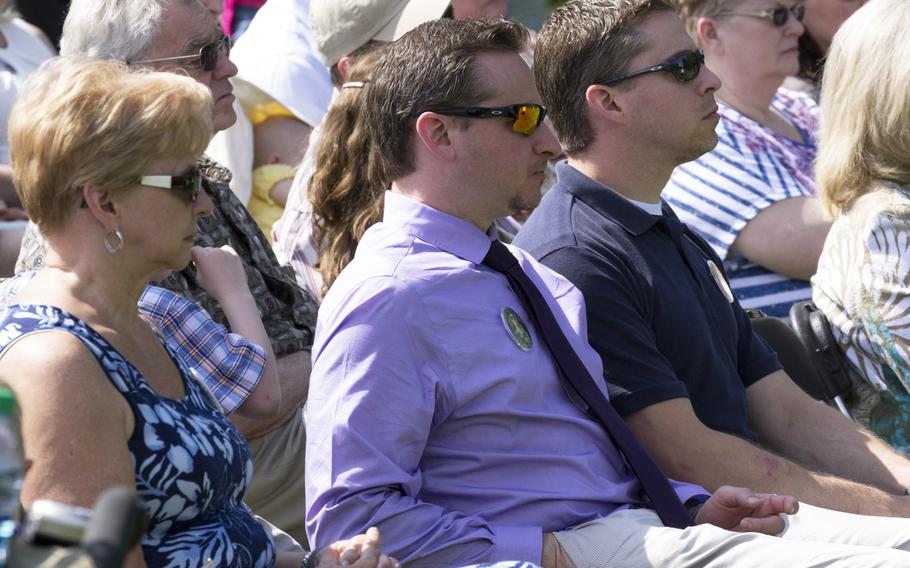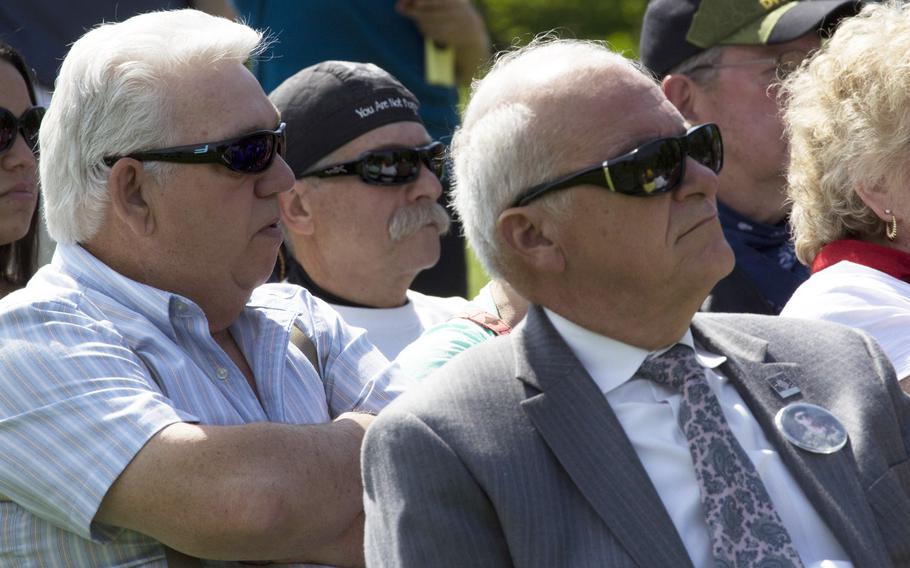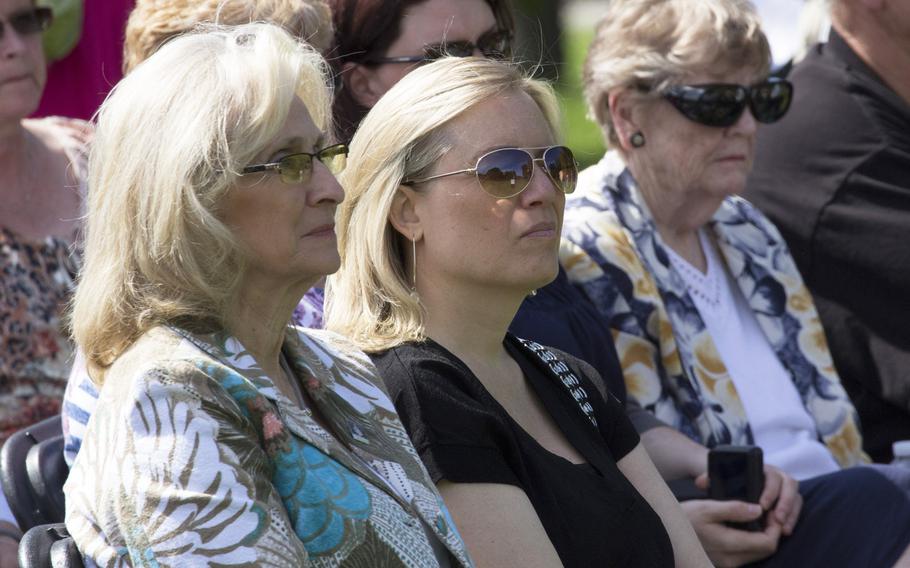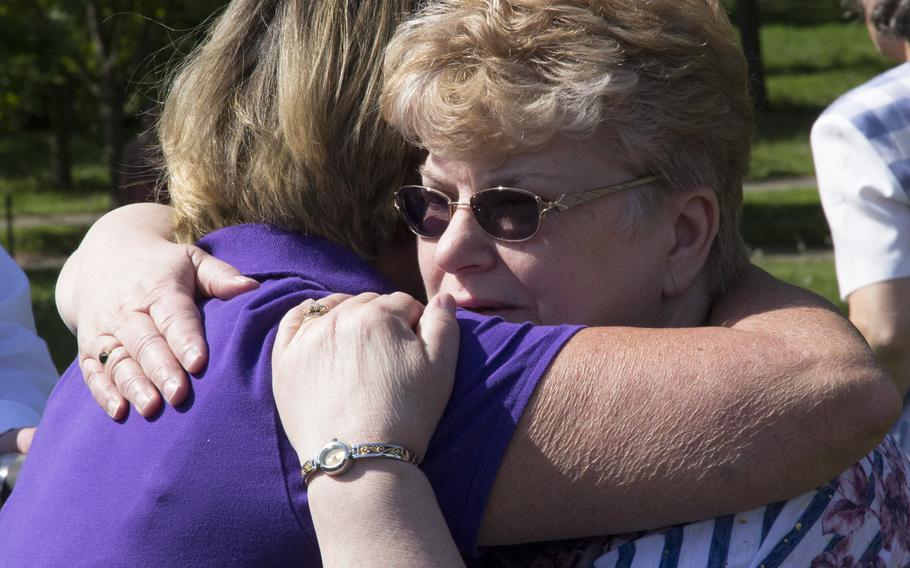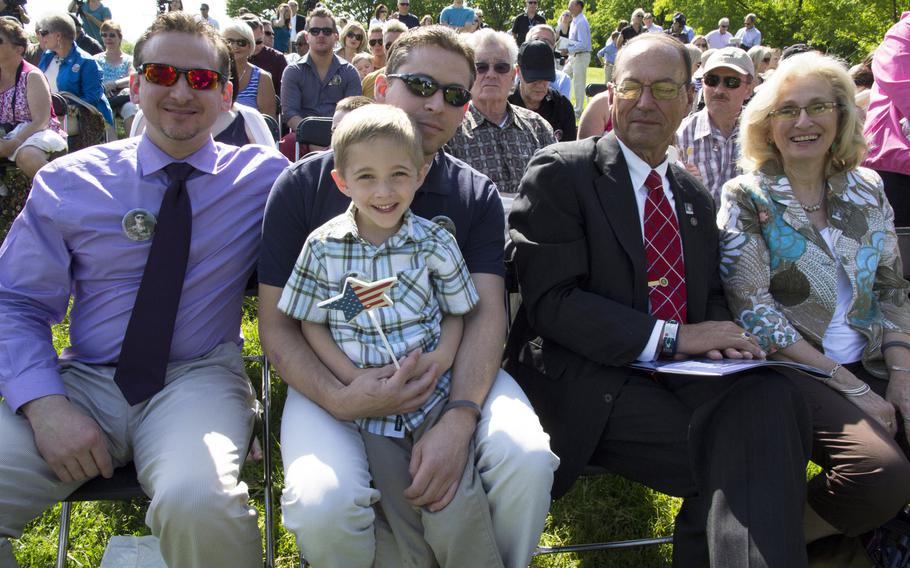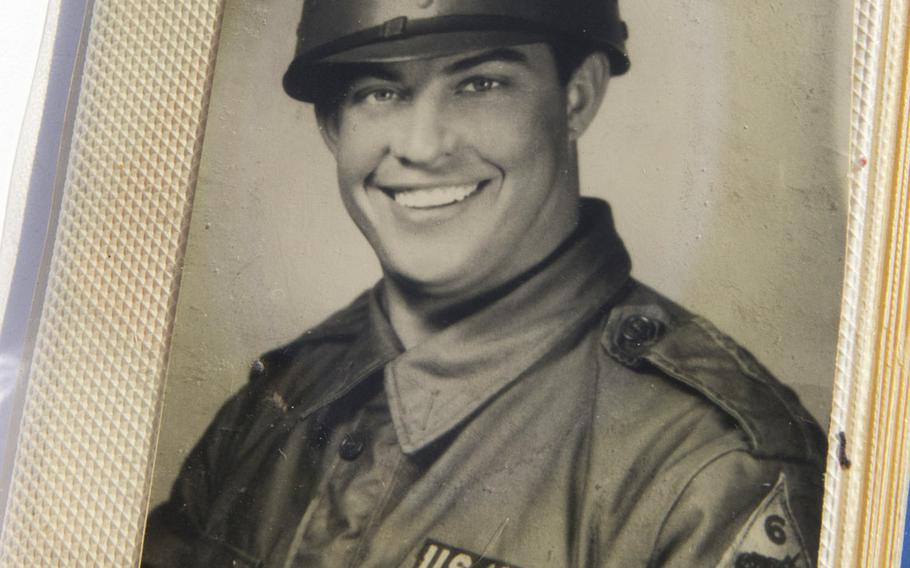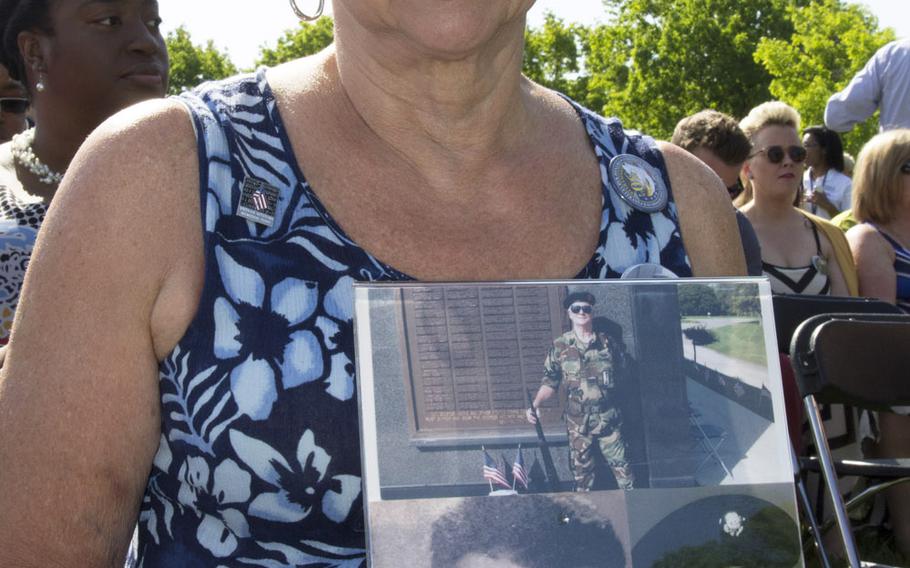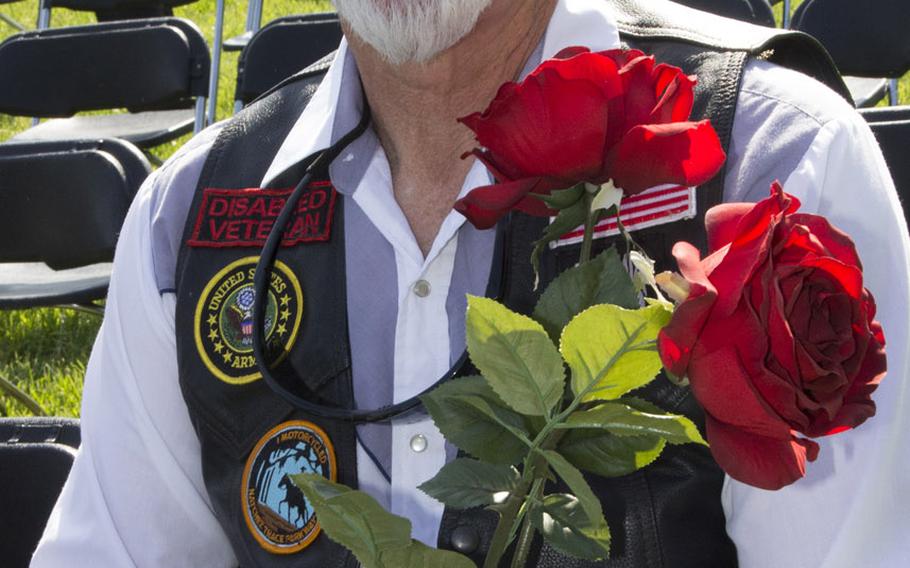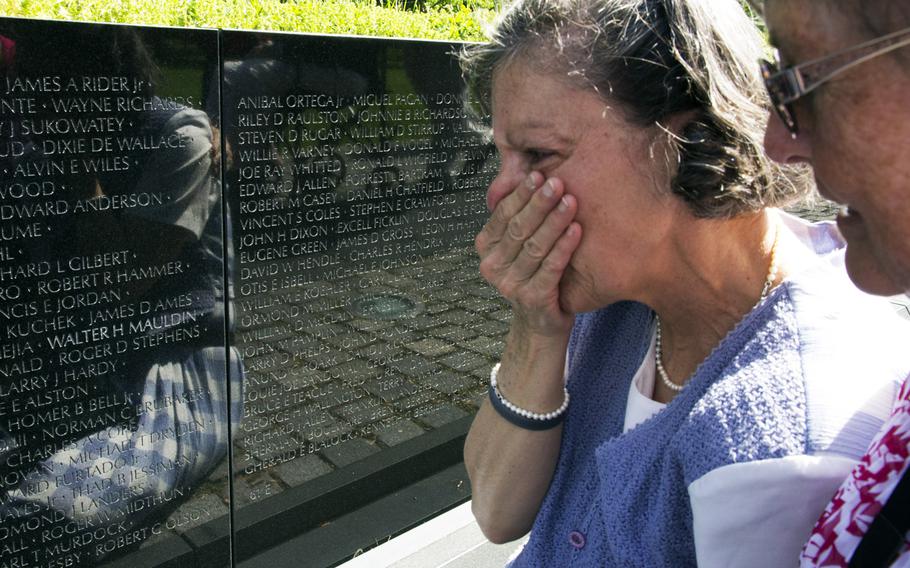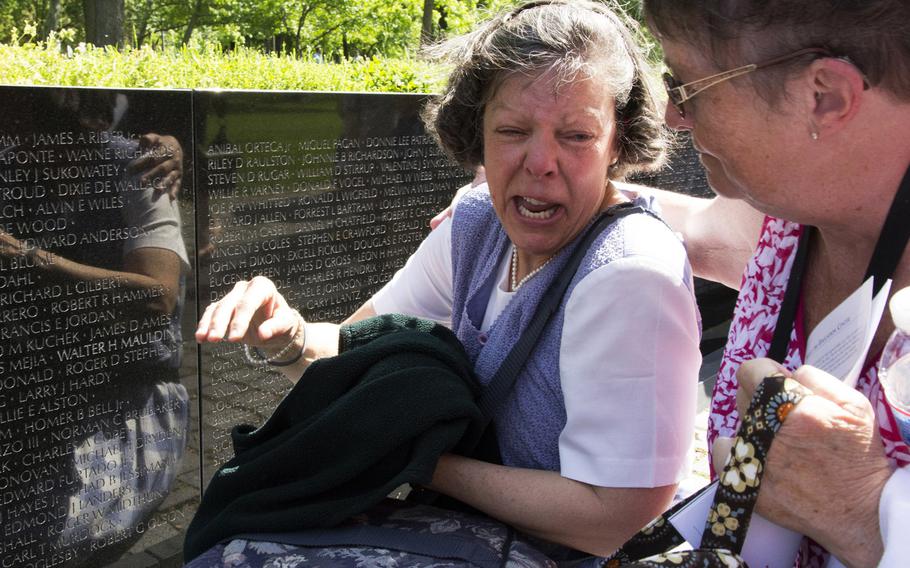 WASHINGTON — When Henry John Drozdowski was honored Sunday as one of 13 casualties of the Vietnam War whose names were recently added to the wall at the Vietnam Veterans Memorial, there were plenty of relatives on hand for the historic occasion.
"The whole family is here," his widow, Sophia, said before a ceremony on a hill just above the memorial. "We have 42 people. He was a wonderful, wonderful man, a strong man. He was such an inspiration to people, and touched so many lives, and they all just loved him."
Drozdowski died at age 63 in 2011 from the long-term effects of wounds he suffered during Operation Cedar Falls in 1967.
Another name added in 2014 was that of Walter Hugh Mauldin, who died at Walter Reed Army Medical Center in May 1968. His daughter, Elizabeth Swiriduk, said that when she heard that her father was to be honored, "a whisper could've blown me over. I was just floored. I just didn't know what to do.
"Knowing that his name is on the wall, he's more than a fallen hero, he's my daddy," she said. "And he's my hero for the rest of my life. And that's why I went into the United States Navy: To make my daddy proud."
Also present were relatives of Thomas Charles Littles, who died in June, 1971.
"I guess it would be the pride of my mother, to know that this is being done and when it's being done ... on Mother's Day," said his brother, Douglas Littles, president of Reid State College in Alabama. "She'd be proud of the fact that it's been accomplished.
"I was extremely excited" to hear that Thomas Littles' name was to be added, he said. "As were all my brothers and sisters, nieces and nephews, because often they come to Washington and say, 'why isn't Uncle Tom's name on the wall?' So we were all excited about it, and pleased that it eventually happened."
Eight other people listed on the wall had their status changed from missing in action to deceased this year.
There are now 58,300 names of those killed or missing in action on the wall.
Names added in 2014 Staff Sgt. Jerry Leon Antrich, U.S. Army Sgt. 1st Class Frederick Joseph Baum, U.S. Army Pfc. Henry John Drozdowski, Jr., U.S. Army Spc. 5 Michael Noel Faherty, U.S. Army Pfc. Gregory Jackson Franklin, U.S. Army Spc. 4 William Arthur Gabrielsen, U.S. Army Pfc. Ronald Hall, U.S. Army Spc. 4 Robert Kroptavich, U.S. Army Spc. 4 Thomas Charles Littles, U.S. Army Pfc. Paul Luther Loidolt, U.S. Army Master Sgt. Walter Hugh Mauldin, U.S. Army Spc. 4 Alan Leslie Seamans, U.S. Army Pfc. Danny Joe Wilson, U.S. Army Honored at Sunday's ceremony, but to be engraved in 2015: Machinist's Mate Third Class Chester Staten, U.S. Navy Status changes Maj. Howard Vincent Andre, Jr.; USAF; Memphis, Tenn.; Panel 21W, Row 80 Spc. 5 John Lawrence Burgess; USA; Kingsley, Mich.; Panel 9W, Row 104 Col. Thomas Wayne Dugan; USAF; Reading, Pa.; Panel 36W, Row 14 Maj. Louis Fulda Guillermin; USAF; of West Chester, Pa.; Panel 53E, Row 14 Petty Officer 3rd Class Michael Barry Judd; USN; Cleveland, Ohio; Panel 22E, Row 88 Lt. Col. Robert Edward Pietsch; USAF; Cleveland, Ohio; Panel 53E, Row 21 Maj. James Elmo Sizemore, USAF; San Diego, Calif.; Panel 21W, Row 86 Staff Sgt. Lawrence Woods; USA; Clarksville, Tenn.; Panel 1E, Row 68gromelski.joe@stripes.com
---
---
---
---