CENTCOM general: US strikes on Iran-backed militia send 'clear, unambiguous' message
By
Corey Dickstein Chad Garland
March 13, 2020
---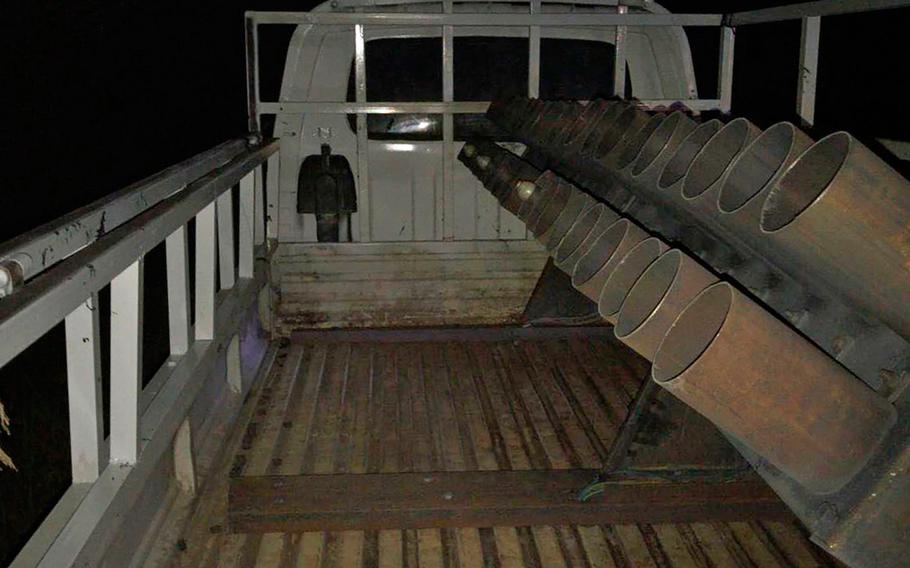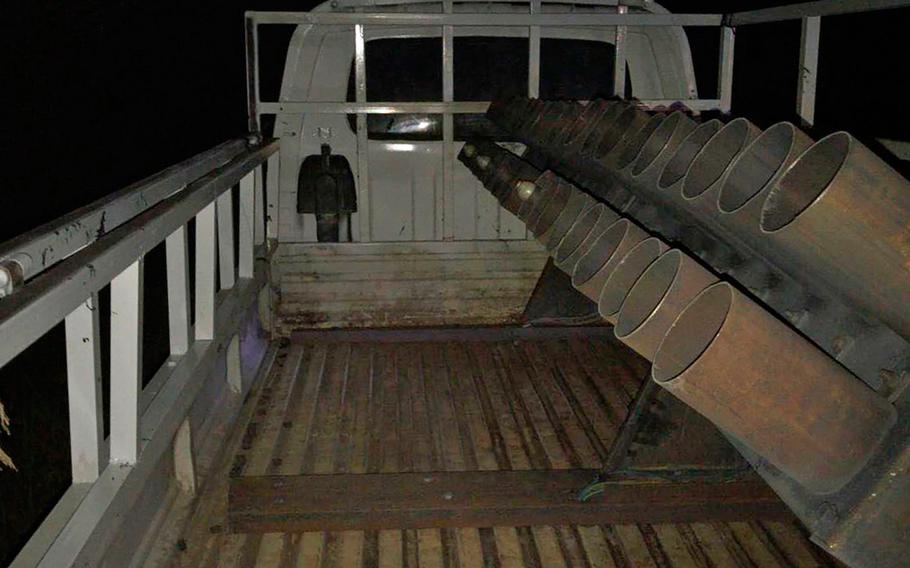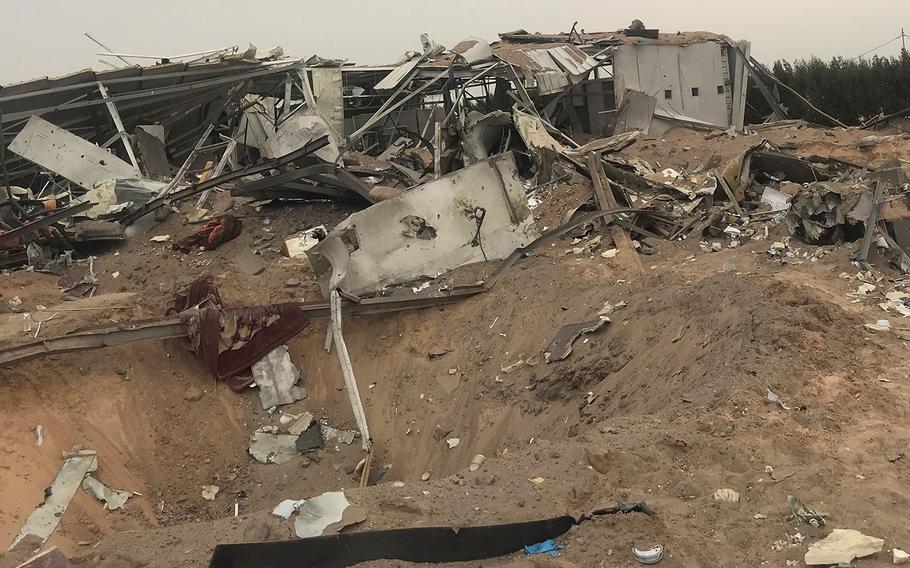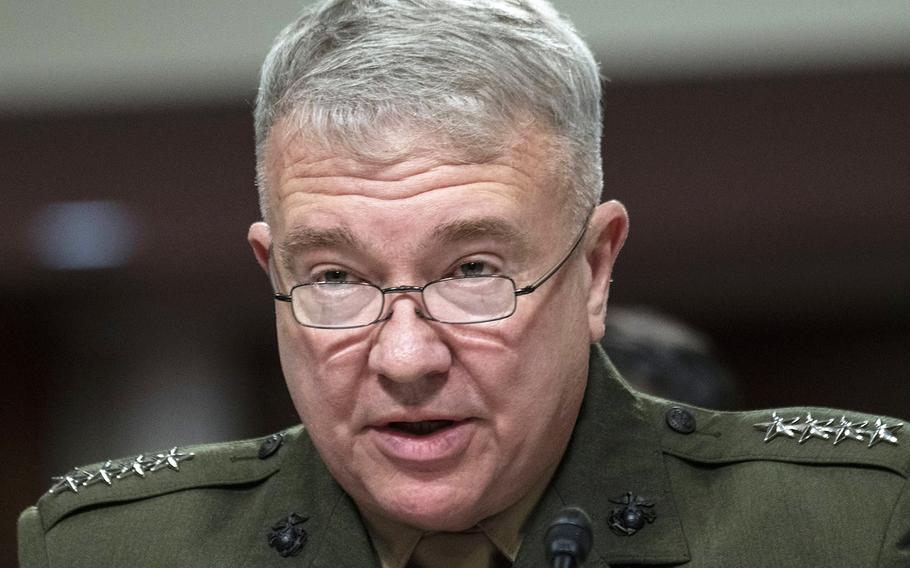 WASHINGTON — ​An American air raid early Friday morning on an Iranian-backed militia group in Iraq was precise, proportionate and defensive — designed to deter the group from launching more rockets at American and anti-ISIS coalition forces, the top general for U.S. Central Command said.
U.S. fighter jets struck five weapons caches south of Baghdad held by the Kataeb Hezbollah militia at about 1 a.m. in retaliation for an attack blamed on the group that killed two American troops and a British service member Wednesday, Marine Gen. Kenneth McKenzie said. He also blamed the militia for at least a dozen rocket attacks during the last six months, at least two of which killed Americans.
"We believe this is going to have an effect on deterring future strikes of this nature," McKenzie told reporters Friday at the Pentagon. "We've seen in the past what happens if you don't respond [to attacks.] Now people know that we are not going to tolerate these direct attacks on American or coalition service members, and we are willing and able to respond."
McKenzie stopped short of implicating Iran in ordering the attack, which came on what would have been the 63rd birthday of powerful Iranian Maj. Gen. Qassam Soleimani, who was killed in a Jan. 3 U.S. drone strike. However, the CENTCOM commander said Tehran had clearly provided the weapons used in the Wednesday attack on Camp Taji, just north of Baghdad. More than 30 107 mm Katyusha rockets were fired in the attack that killed Army Spc. Juan Miguel Mendez Covarrubias, Air Force Staff Sgt. Marshal D. Roberts and British Lance Cpl. Brodie Gillon.
For the foreseeable future, the United States will retain two aircraft carrier strike groups in the Middle East, which will provide flexibility to respond to more strikes and deter Iranian aggression, McKenzie said. The USS Dwight D. Eisenhower and USS Harry S. Truman are operating in the CENTCOM region.
The United States also is in the process of moving Patriot missile launchers into Iraq, which are designed to shoot down enemy aircraft or missiles. He said the Patriots would not have been capable of stopping the relatively small rockets that struck Camp Taji this week.
McKenzie said damage assessments of the overnight strikes were ongoing and complicated by poor weather conditions in the Baghdad area, but he expressed confidence the United States had "effectively destroyed these facilities," which included storage for rockets and other advanced, Iranian-supplied weapons. Fatalities at the sites were likely, he said, but officials believed "collateral damage is going to be very low."
The Iraqi government was informed about the strikes after they were launched, McKenzie said. But Iraqi officials on Friday condemned the American actions in a series of statements, warning the attacks could reignite tensions that nearly brought the United States and Iran to war in January.
Iraq security forces said in a statement that three of its soldiers were killed, four were wounded and two Iraqi police members were killed. At least five members of Iraqi Shiite militias were also killed in the strike, according to the statement.
"The argument that this attack came in response to the aggressive act targeting Camp Taji is a weak excuse and leads to escalation without offering a solution to control the situation," according to a machine translation of the Arabic statement from Iraq's joint operations command. It contributes to "the deteriorating situation in the country and puts everyone at greater risk."
McKenzie defended the U.S. actions. He said tensions in the region never truly calmed, describing the relative peace as an "illusion of normality" in the weeks since Iran retaliated Jan. 8 for the killing of Soleimani by launching more than a dozen ballistic missiles into an Iraqi base housing about 1,000 American troops. No one was killed in the attack but more than 100 suffered brain injuries.
On Thursday, Defense Secretary Mark Esper warned the United States would take necessary actions to provide security for Americans across the region, where Iranian proxies also have been blamed for attacks on Saudi Arabian oil facilities and tankers in the Persian Gulf.
"The United States will not tolerate attacks against our people, our interests, or our allies," Esper said. "As we have demonstrated in recent months, we will take any action necessary to protect our forces in Iraq and the region."
The rocket attack Wednesday saw at least 18 rockets strike Camp Taji, about 17 miles north of Baghdad, where coalition forces train Iraqis to fight the Islamic State. Iraqi forces recovered a flatbed truck installed with a 36-tube rocket launcher. Three of the projectiles had not been fired.
McKenzie said the truck directly implicated Kataeb Hezbollah.
In the wake of the strike in Taji, the Iraqi government warned the United States was in the country only to train security forces and fight ISIS. However, a December rocket attack in Kirkuk that killed an American contractor and U.S. retaliatory airstrikes on Kataeb Hezbollah kicked off a series of back-and-forth attacks between Iran or its proxies and the United States, leading to a drone strike that killed Soleimani. Iran struck back with its ballistic missile attack on al Asad Air Base in western Iraq.
Iraqi lawmakers, at the time, with ties to Iran pushed the government of former Prime Minister Adil Abdul Mahdi to expel U.S. forces from the country. The United States had temporarily halted its training and support of Iraqi anti-ISIS operations but those activities have since resumed.
The U.S. strikes Friday were meant to degrade the Shiite militia group's ability to strike U.S. and coalition forces, the Pentagon said in a statement.
U.S. and senior Iraqi officials discussed the Defense Department's commitment to protecting coalition service members and preventing militia attacks on them, the statement said.
"These [terrorist] groups must cease their attacks on U.S. and coalition forces or face consequences at a time and place of our choosing," it said.
McKenzie said the attacks Friday and the killing of Soleimani should convince Tehran and its proxies that the United States will respond if it is attacked. He said the strikes overnight were "designed to send a clear, unambiguous signal that we will not tolerate this going forward."
dickstein.corey@stripes.comTwitter: @CDicksteinDC
garland.chad@stripes.comTwitter: @chadgarland
---
---
---
---