Camp Ashland becomes sixth base approved to house travelers quarantined due to coronavirus
by
Caitlin M. Kenney
February 5, 2020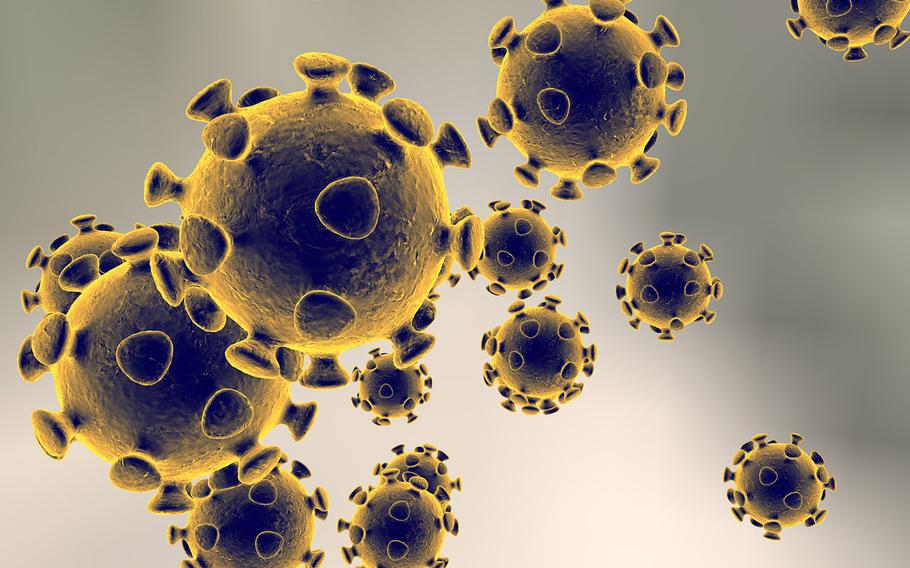 WASHINGTON — Camp Ashland in Nebraska was approved by Defense Secretary Mark Esper as the sixth military base that can be used to house quarantined travelers due to the coronavirus, the Pentagon announced Wednesday.
The Department of Health and Human Services sent Esper a request for assistance to house up to 75 people at Camp Ashland, a National Guard base located about 30 miles from Omaha, for overseas travelers who might need to be quarantined when they arrive from China, according to a Pentagon statement. Esper approved the request Monday.
The coronavirus was first reported Dec. 31 in Wuhan City of Hubei Province in China. As of Wednesday, 25 countries have confirmed cases of the virus, and there have been more than 24,550 people who have contracted the virus, with most of the cases in China, according to the World Health Organization. There have been 490 deaths in China from the virus, and one death was reported in the Philippines.
Other military bases approved to house evacuees are: March Air Reserve Base, Calif.; The 168th Regiment, Regional Training Institute at Fort Carson, Colo.; Travis Air Force Base, Calif.; Lackland Air Force Base, Texas, and Marine Corps Air Station Miramar, Calif. There are now 98 people who were evacuated from China at March Air Reserve Base. On Wednesday, about 350 people on two planes that the State Department evacuated from Hubei Province have been taken to Travis Air Force Base and Marine Corps Air Station Miramar, according to Army Lt. Col. Chris Mitchell, a Pentagon spokesman.
Camp Ashland is a Defense Department-owned installation leased to the state of Nebraska, according to the Pentagon. The site is used as a state National Guard training area for personnel from the National Guard, active-duty Army troops and Army Reserve, according to Maj. Scott Ingalsbe, the state public affairs officer for the Nebraska National Guard.
There are currently about 180 soldiers at Camp Ashland — mostly active-duty troops with some National Guard and reservists — attending a 23-day basic leader course for Army specialists who want to be promoted to sergeant, Ingalsbe said. The course takes place about once a month on the installation.
During the winter months, Camp Ashland conducts less training than it does during the summer months. Ingalsbe said he believes this, as well as the installation's availability of buildings, might be a reason why it was picked to house evacuees.
Service members would be separated from the areas where evacuees are planned to be housed and the agencies will be operating, Ingalsbe said. He did not know exactly when evacuees will arrive.
Esper also approved a building at Camp Ashland for passenger briefings, as well as office space for HHS personnel and equipment through the end of the month. The evacuees will be housed in three buildings, while HHS personnel will use three smaller buildings for administrative and logistical work, Ingalsbe said.
HHS personnel are responsible for the care, transportation and security of evacuees at all the military bases, and Defense Department personnel will not be in direct contact with them, according to the Pentagon statement.
The Pentagon has also created a website containing information about the Defense Department's response to the coronavirus and its assistance to other government agencies. The website features articles, resources and an information graphic about the virus.
kenney.caitlin@stripes.com Twitter: @caitlinmkenney