Camo Alert program to locate missing veterans in Texas is failing to gain traction
by
Rose L. Thayer
September 30, 2020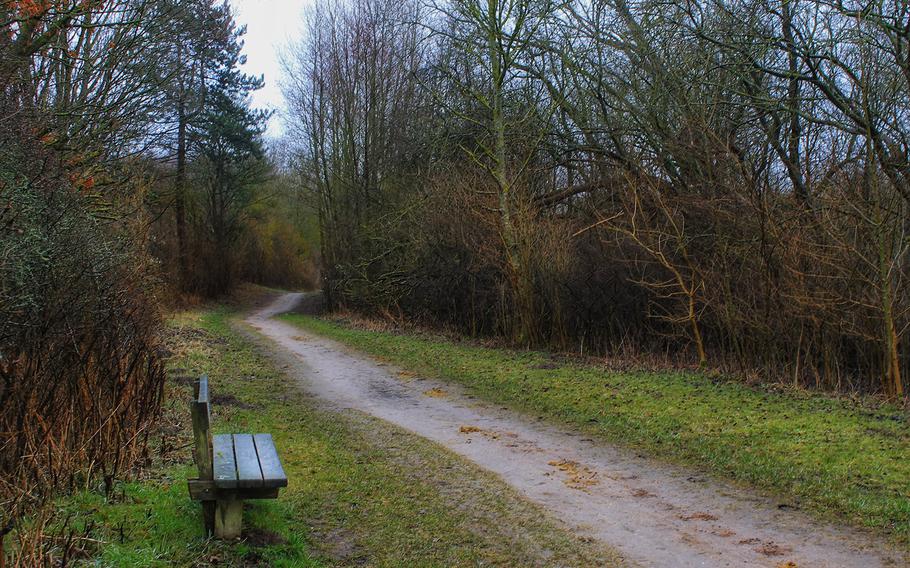 AUSTIN, Texas – In the year since Texas enacted a program designed to alert the public when a veteran or service member at risk of harming themselves goes missing, only one eligible person has opted into the service and no alerts have been sent out.
The bill creating the state's Camo Alert program passed through the state legislature in 2019 and was put into action by the Texas Department of Public Safety, or DPS, in September of that year. It's designed to alert the public of a missing veteran and enlist their help to locate the person. It is similar to the Amber Alert program that notifies the public when a child is missing, but geared specifically toward veterans with mental illness.
Veteran alerts originated in Wisconsin in 2018 with the intention of helping prevent suicide and began to spread to other parts of the country. In Texas, 496 veterans died by suicide in 2017, the most recent data available from the Department of Veterans Affairs.
At least four states have adopted veteran alerts, including Delaware and Kentucky. Colorado, Tennessee and Connecticut have discussed similar bills. In Congress, legislation was introduced in February 2019 to help states enact alert systems for veterans. It has yet to move forward.
Because of privacy concerns that arose from earlier programs, the Texas Camo Alert is opt-in, which means a veteran must have previously signed up for the program and proven to the state that they have a diagnosed mental illness before they go missing. So far only one person in the state has done so, according to DPS.
Wisconsin, Delaware and Kentucky do not require veterans to opt into the program and all three issued at least one alert within their first year of operation.
Texas has the second highest veteran population of any state with nearly 1.6 million veterans. It also hosts 13 military installations. At Fort Hood, the largest Army base in the state, suicide was the top cause of death among its service members from 2016-2019. In those years, 65 soldiers died by suicide, according to the information released about the base by the Army.
On Aug. 17, Sgt. Elder Fernandes went missing from Fort Hood after a weeklong hospital stay related to his mental health. When he failed to show up to work the next day, officials began searching for the 23-year-old soldier. He was found dead by an apparent suicide about one week later in Temple, a city about 30 miles from Fort Hood.
At least six other soldiers from Fort Hood have died by suicide this year, according to information from the base, though it's unclear how many of them were reported missing before their deaths.
Wisconsin enacted the Green Alert because of Air Force veteran Corey Adams, a Milwaukee native who was diagnosed with post-traumatic stress disorder following a deployment to Afghanistan. He was found dead 18 days after his disappearance in 2017, and his sister Carmen Adams advocated for the law as a way to help find veterans in distress before they take their own lives.
"The biggest thing is getting our veterans back home," she said in an interview last year.
Matt Kempainen, the Wisconsin commander of the organization Disabled American Veterans, said he has found the alerts to be helpful to make certain that veterans aren't falling through the cracks when they experience challenges transitioning into civilian life.
"Even if I don't know that veteran personally, we do what we can to keep that veteran alive," he said.
The Green Alert doesn't just help find a missing veteran, but also triggers what Kampainen calls the "extra-mile-mode" among veterans service organizations.
"We ask, 'Is there any way to help out so it doesn't happen again? Is there anything we can do to put this veteran back on their feet?'" he said. "Among veterans we have a tight knit bond. Veterans stick up for veterans."
In the first year of the program in Wisconsin, the state sent out about 10 alerts, but concern swelled about betraying a veteran's privacy despite the good intentions. Yet no changes have been made to the program in its two years of operation, according to the state's Department of Justice, which manages the program.
A March alert sent in Delaware described a missing veteran as having "exhibited mental distress in the recent past and reportedly suffers from PTSD and depression." A January alert in Kentucky was less direct in its description of a missing veteran's mental health information, stating factors of his military service "further contribute to the concern for his safety and welfare."
An early alert sent in Wisconsin had similar language, but one sent last month simply said the veteran was missing without mentioning anything about mental health.
In Texas, state Rep. Ana Hernandez, D-Houston, who introduced the Camo Alert law there, looked to mitigate those privacy concerns by making the program opt-in.
"It's a personal issue for individuals and family members," Hernandez said after the law's passage. "We don't want to impose on anyone else. We want this to be a tool. If a family is going through a situation, we want this to be an additional tool that they can use to help their loved ones."
To meet the criteria to send a statewide Camo Alert, Texas DPS requires the missing veteran or service member be registered in the program, confirmation the missing person is a veteran and their whereabouts unknown, confirmation the person has mental illness, PTSD or traumatic brain injury, and the person poses a credible threat to his or her health and safety or the health and safety of another person.
The DPS website for the Camo Alert recommends getting a note from a physician on official letterhead to satisfy the requirements.
"That's hard for a roommate or buddy to get if they are not next of kin," said Gregg C. Dunham, senior vice commander for Disabled American Veterans in Texas. Though he's an avid supporter of any bill for the betterment of veterans, he said he had reservations about the Camo Alert last year.
The law, Dunham said, is "too restrictive."
However, there is also the question of awareness. DPS said in a statement that program coordinators have been meeting with representatives of the VA, the Texas Veterans Commission, Texas Health and Human Services and several Texas military bases "to raise awareness about the program and how to best promote it."
DPS said it also provided training sessions for law enforcement and missing persons stakeholders across the state so they also understand how to best use the new pilot program.
Questions about promotion of the program sent to Fort Hood and Fort Bliss, two of the largest military bases in Texas, went unanswered or were referred back to DPS. At Brooke Army Medical Center at Joint Base San Antonio, providers can share information with interested patients or their families, but the hospital is not participating in a formal awareness campaign, according to a statement from the hospital public affairs office.
Officials with the state and federal veterans agencies working in Texas acknowledged awareness of the Camo Alert, while providing information about other resources the agencies offer regarding suicide awareness and prevention.
Some of those state resources include the Military Veteran Peer Network, Veterans Treatment Court and a program to train mental health providers and first responders on veteran specific mental health issues and culture.
Hernandez said they passed the Camo Alert bill with an expiration date of Sept. 1, 2023, so it can be reviewed and corrected. It's a work in progress, and she intends to bring forward any improvements that can be made to make the program more successful, she said.
The next legislative session in Texas begins in January.
Thayer.rose@stripes.com Twitter: @Rose_Lori