Brandon Act, fighting suicide in the military, draws more support in Congress
by
Nikki Wentling
August 4, 2020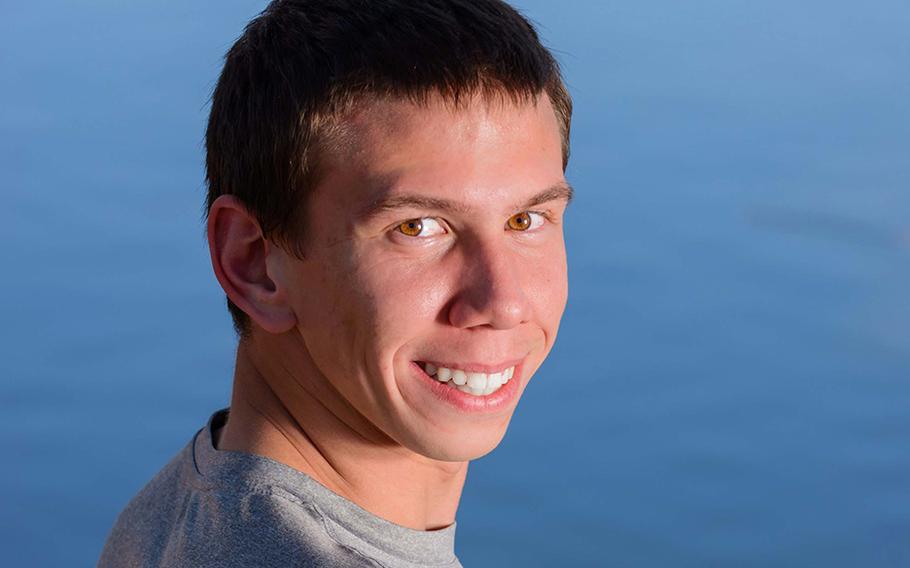 WASHINGTON — A suicide prevention measure that would create a safe word for troops to seek mental health care was introduced in the Senate last week and added to the House's version of the annual defense bill — giving it a greater chance of becoming law.
The legislation, called the Brandon Act, is named for 21-year-old sailor Brandon Caserta, who died by suicide in 2018 after throwing himself into the spinning tail rotor of a MH-60s helicopter at Naval Station Norfolk, Va. A command investigation into his death determined that belligerent and brash leadership of his unit contributed to Caserta's decision to end his life. He felt alone, stuck and afraid of retaliation, said his parents, Patrick and Teri Caserta.
The goal of the Brandon Act is to create a pathway for service members to seek mental health evaluations in confidence, without disclosing to their command.
Rep. Seth Moulton, D-Mass., introduced the bill June 25, the second anniversary of Caserta's death. The measure was recently added as an amendment to National Defense Authorization Act, which the House passed June 21.
The Brandon Act was not part of the Senate's version of the annual defense legislation, and it's uncertain whether lawmakers will decide to keep the measure when members of the House and Senate convene to negotiate a final bill. The NDAA sets the Defense Department's annual budget and includes a slew of policies for the Pentagon. It's one of the only major bills that passes reliably through Congress each year, making it a desirable target for lawmakers to attach other measures.
Though it wasn't added to the Senate's NDAA, Sen. Martha McSally, R-Ariz., introduced the Brandon Act as a standalone bill last week.
"This legislation honors Brandon's legacy of selfless service and kindness by creating a confidential reporting method for servicemembers struggling with their mental health," McSally said in a statement. "We must continue to break the stigma around mental health."
Patrick and Teri Caserta, who advocated for years to get the measure introduced in Congress, think the latest developments are a good sign. However, they're not letting up.
The couple live in Peoria, Ariz., and were planning a trip to Washington in September to promote the bill. With the coronavirus pandemic still ravaging parts of the United States, the Casertas are instead sending emails and trying to call lawmakers from their home.
"We're trying to make everyone aware of it," Patrick Caserta said. "It's exciting and scary at the same time. It has a good chance, but you can't take it for granted when it comes to Congress."
Brandon Caserta was one of 325 active duty service members who died by suicide in 2018, and one of 68 sailors, according to military data. Less than half, or 44.6%, of troops who died by suicide that year had a documented behavioral health diagnosis, according to a report the Pentagon released in April.
The Brandon Act creates a system modeled on the process available to victims of sexual assault, which would allow service members who experience mental health issues to receive care without notifying their command or opening an official investigation of any allegations they raise. The Casertas believe the change would help reduce the perceived barriers of self-reporting for mental health evaluations and ease service members' path to care.
"Obviously, it's not going to bring Brandon back," Patrick Caserta said of the bill. "It's not about us. It's about current and future service members and saving lives."
wentling.nikki@stripes.com Twitter: @nikkiwentling