B-52H bomber crashes on takeoff in Guam; crew uninjured
---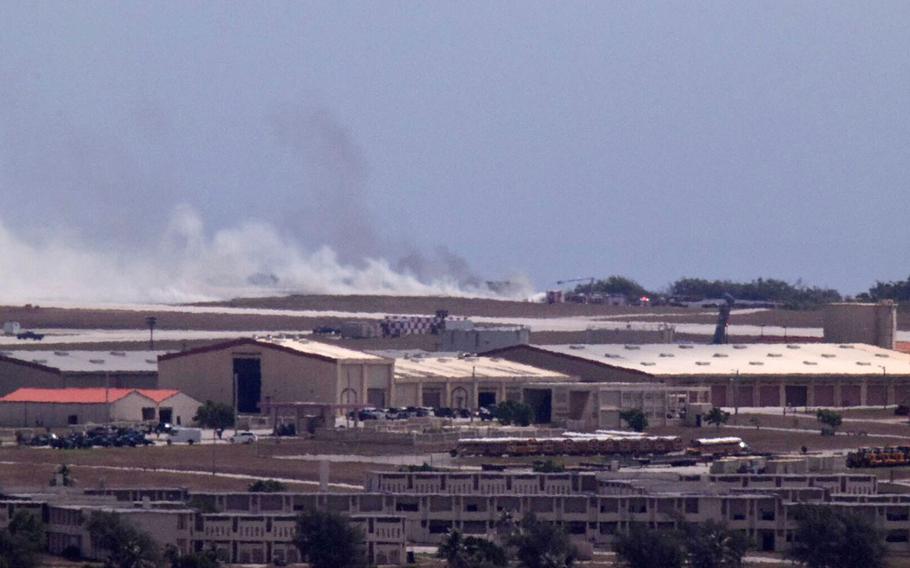 A B-52H Stratofortress bomber crashed at about 8:30 a.m. Thursday while taking off from the runway at Andersen Air Force Base, Guam.
None of the seven crew aboard the aircraft was injured, and they were able to immediately exit the plane, according to an Air Force statement.
The B-52 deployed to Andersen AFB from Minot, N.D., in March as part of the Defense Department's continuous bomber presence mission in the Pacific, which has included flights to North Korea. The deployment was to last six months.
The crew, from the 69th Expeditionary Bomb Squadron, was performing a routine training mission.
A spokesman at the headquarters of U.S. Pacific Air Force at Joint Base Pearl Harbor-Hickam said no further information was immediately available about the condition of the plane or the cause of the crash, which is under investigation.
Andersen has long hosted B-52 bombers, which first arrived during the Vietnam War. Since 2004, the air base has had continuous, six-month rotations of six B-52 bombers and 300 airmen.
In 2008, a B-52 operating out of Andersen crashed about 30 miles northwest of Guam; all six crew members died.
---
---
---
---