GALLERY
At long last, WWII WASP pilot Elaine Harmon is home at Arlington
---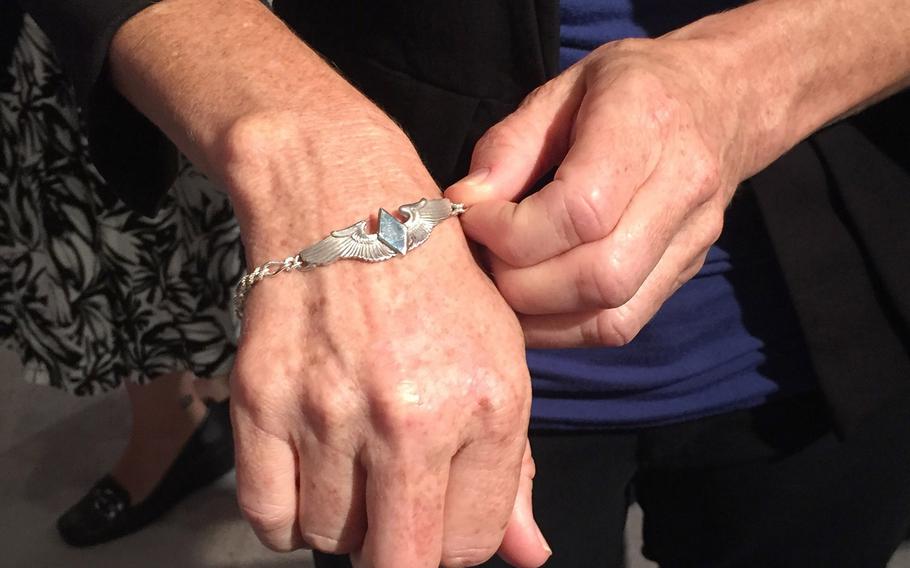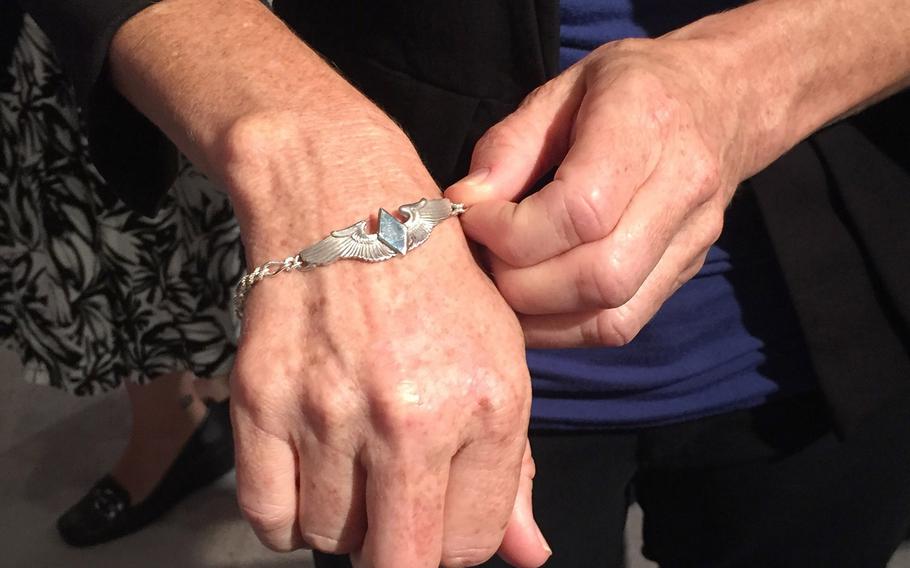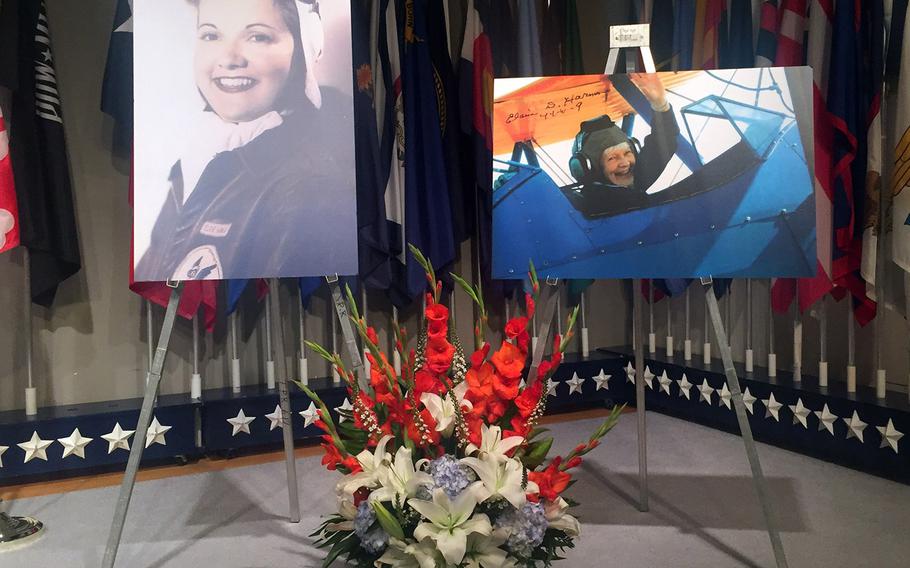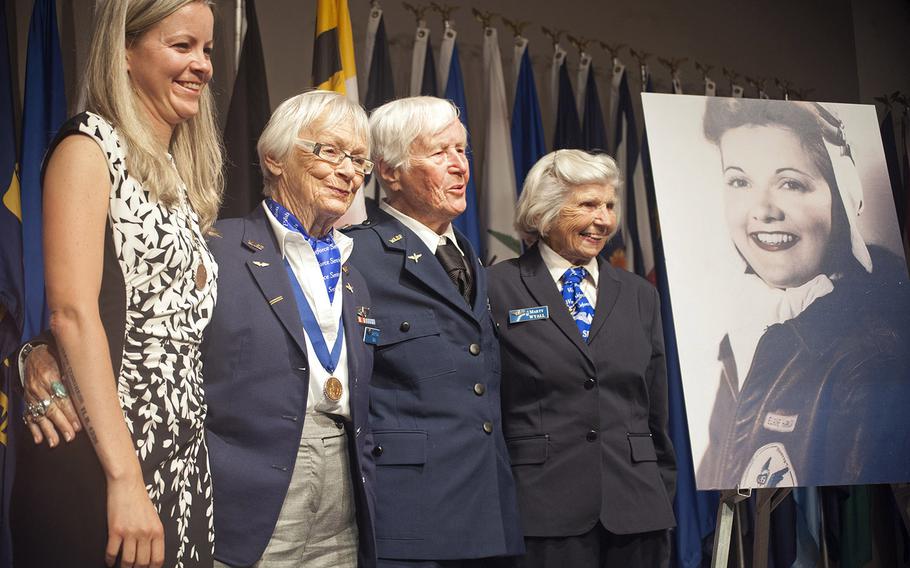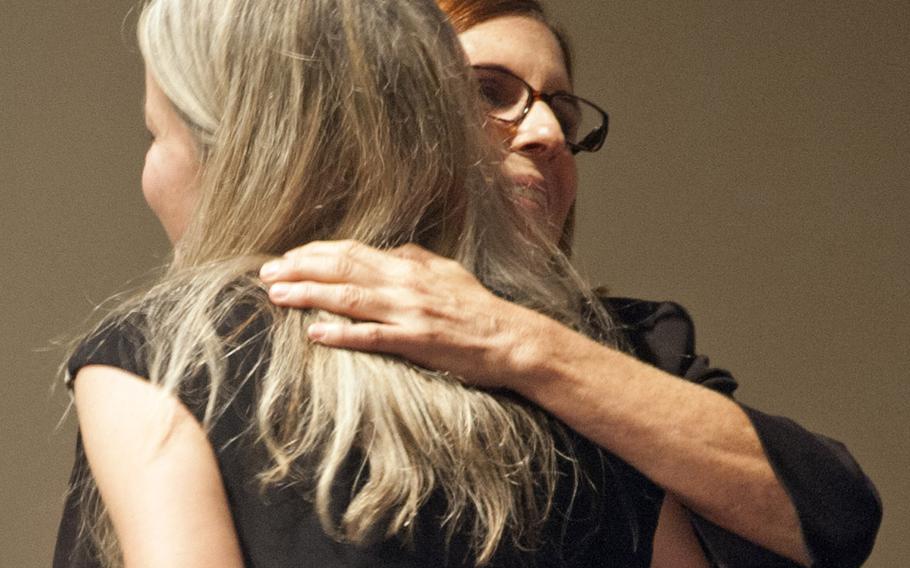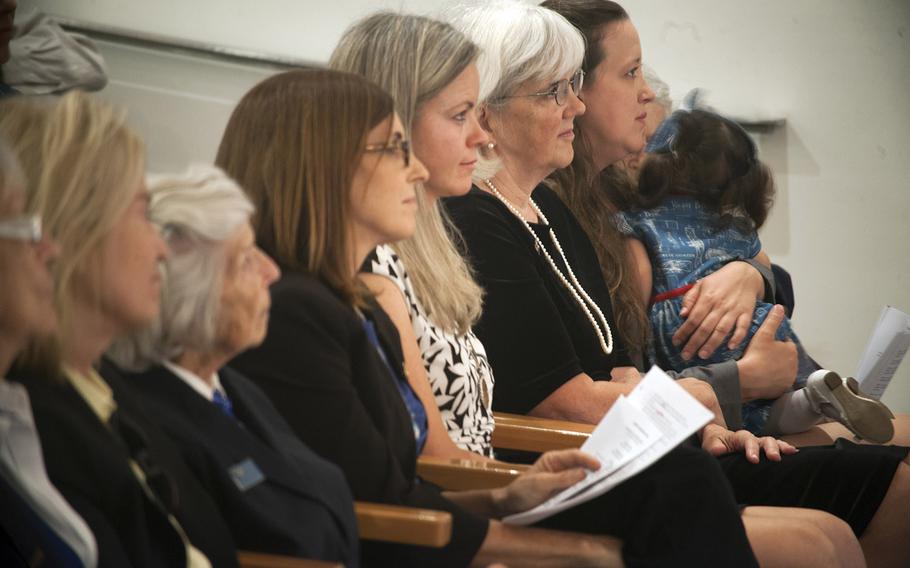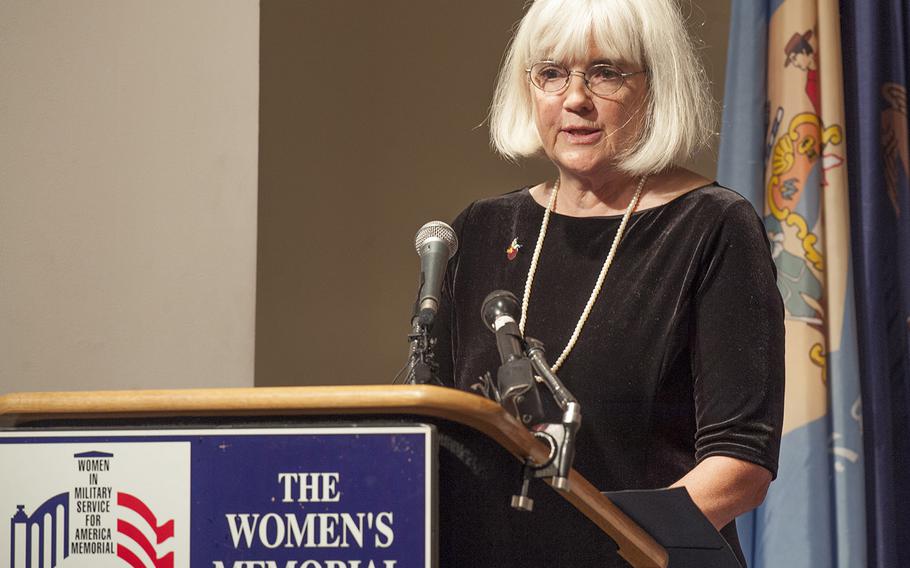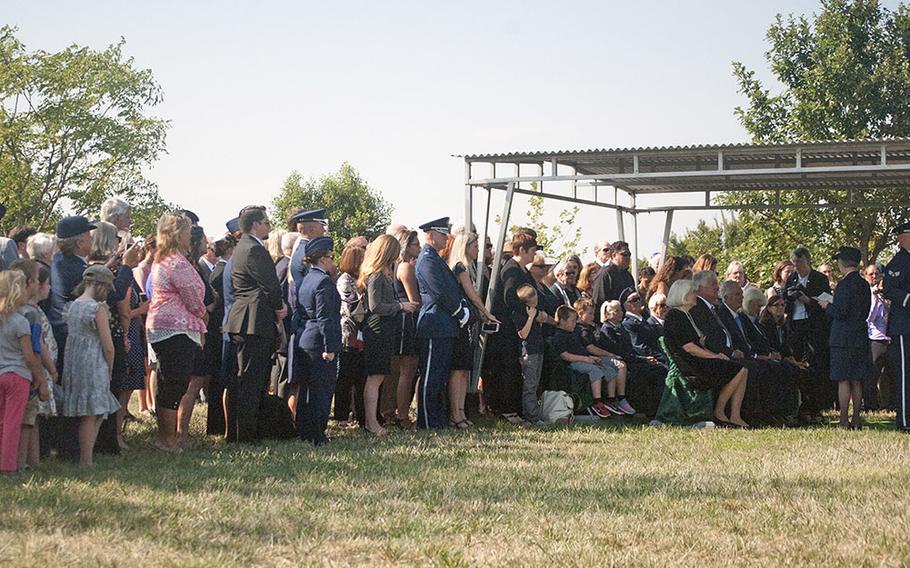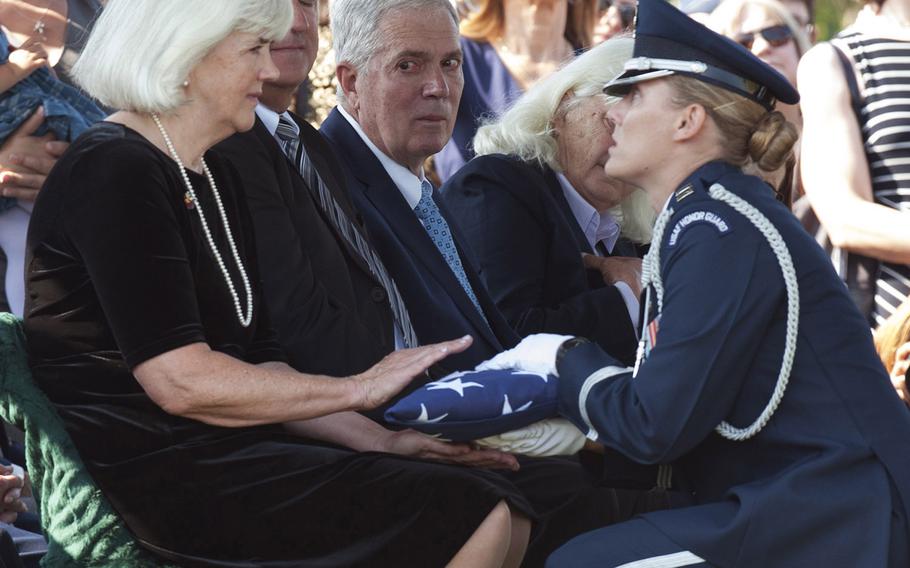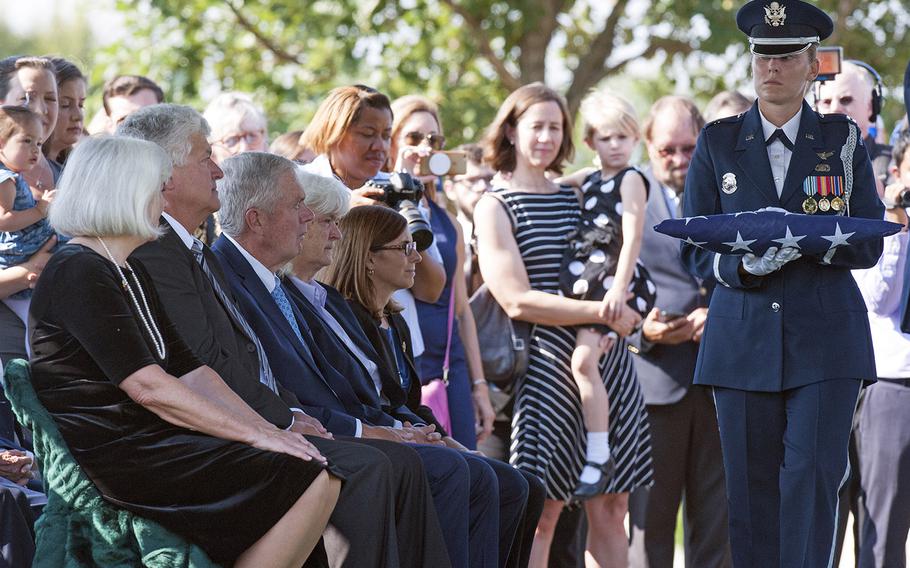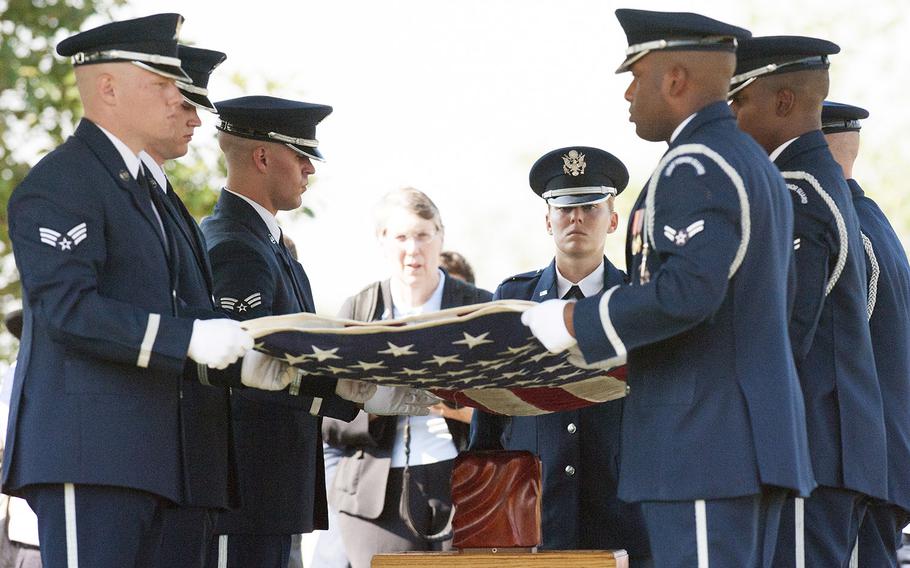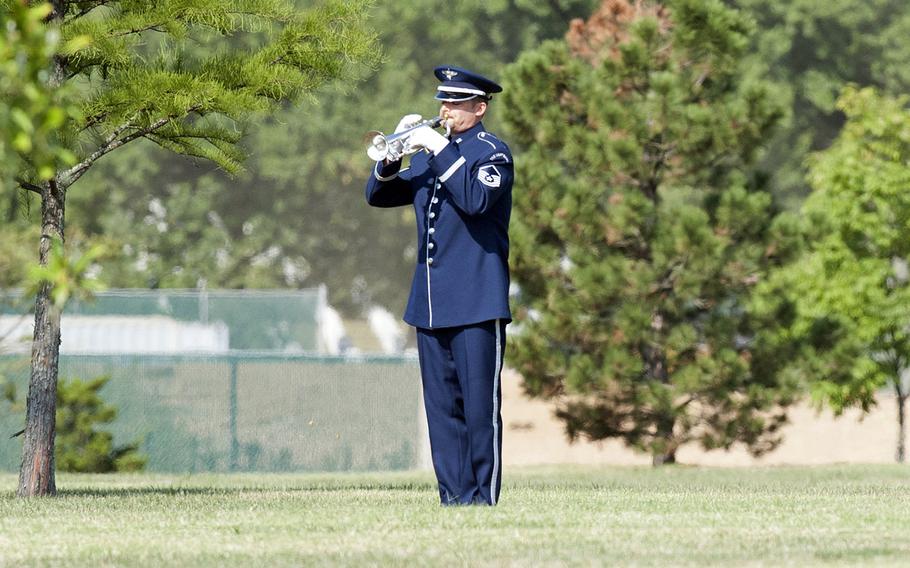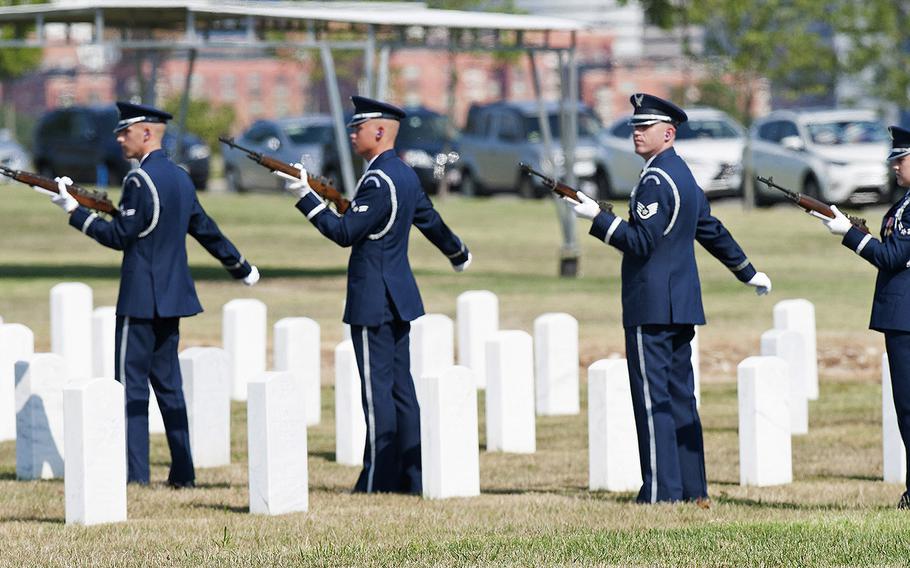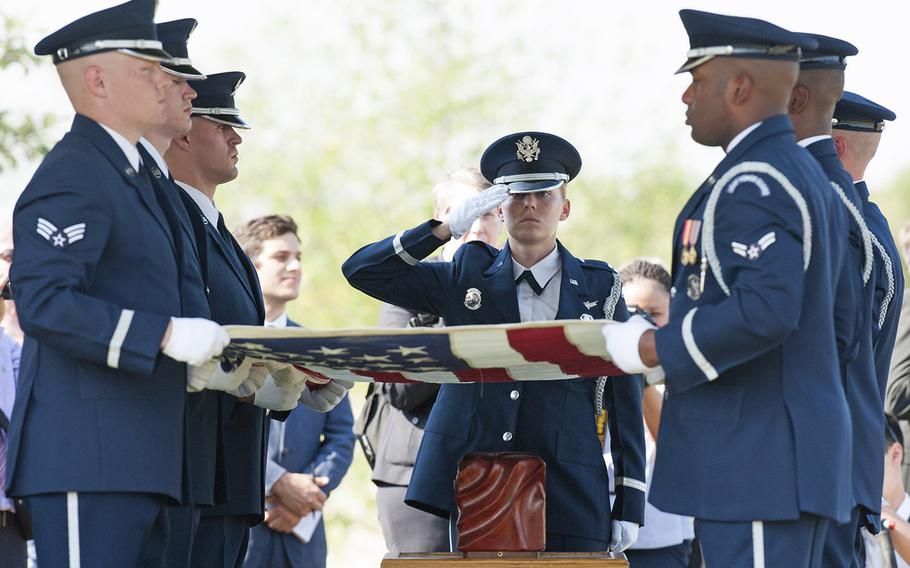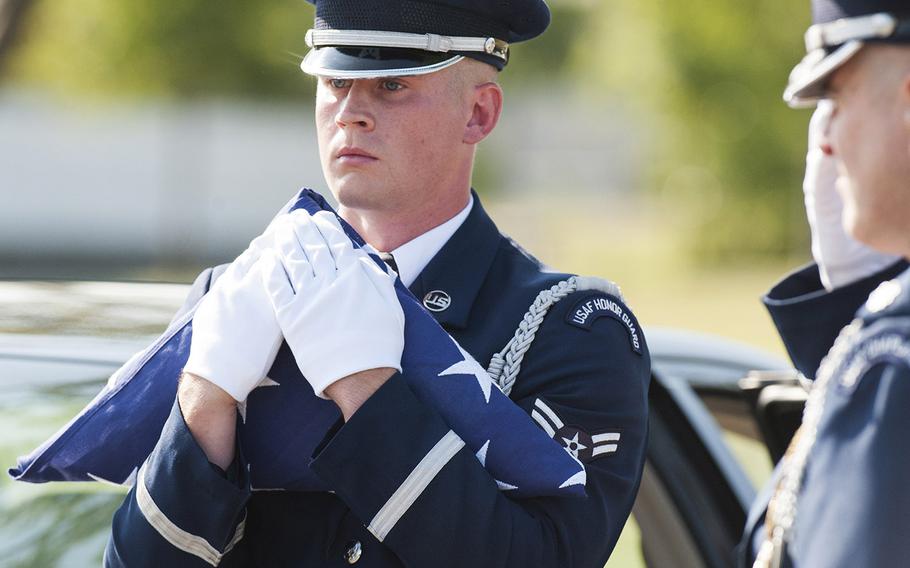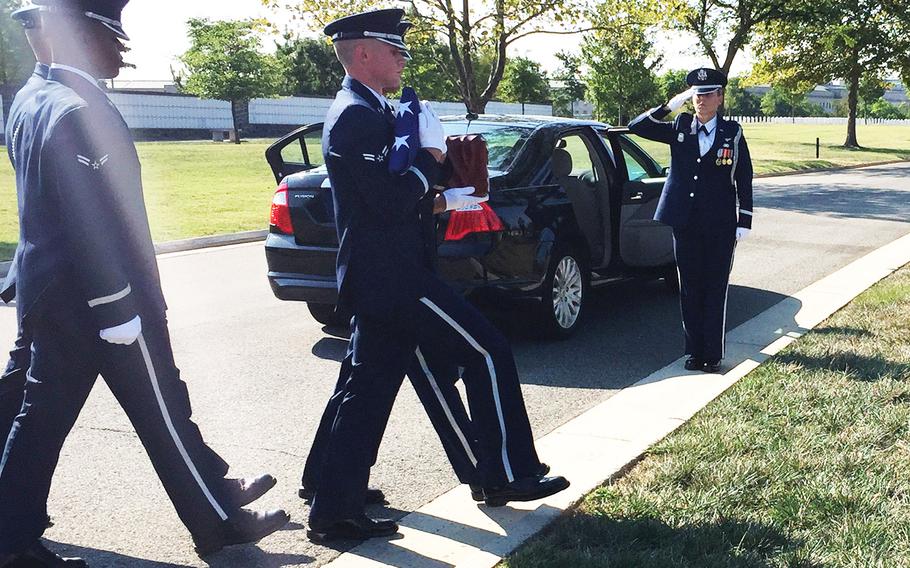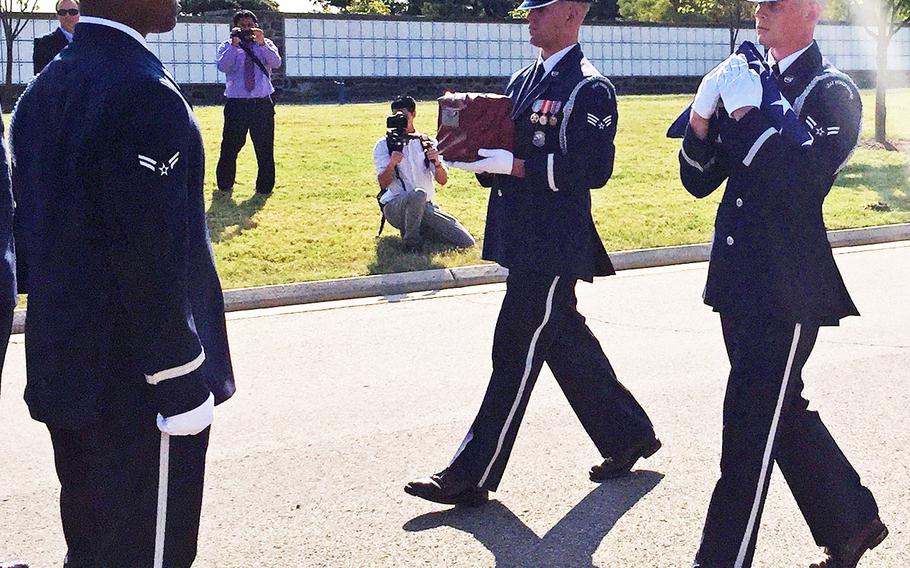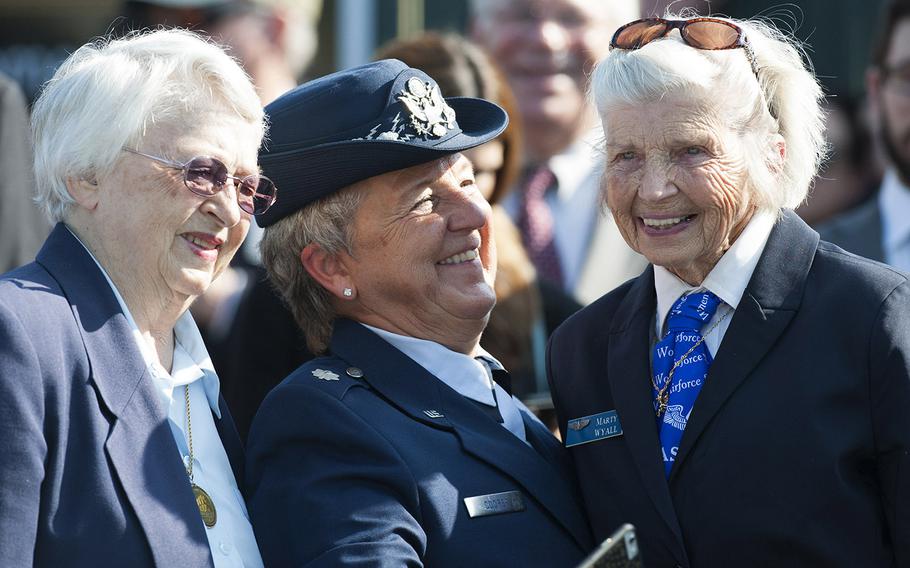 ARLINGTON, Va. — Family members and friends shared their fond memories of Elaine Harmon Wednesday morning, while acknowledging the long fight it took for the World War II Women Airforce Service Pilots veteran to finally be laid to rest at Arlington National Cemetery.
Harmon had written in her will that she wanted to be buried in Arlington, and initially that didn't appear to be a problem. In 1977, WASPs had received retroactive veteran status, which would seemingly make them eligible for Arlington burials.
But in a policy review in 2015, the Army felt the 1977 law didn't allow WASPs to be buried there.
They "quietly closed the gates without telling anyone," said Rep. Martha McSally, R-Ariz.
With Harmon's death last year at age 95, her family sprung into action to have her last wish fulfilled — with some help from Capitol Hill.
"I was in serious disbelief when I first heard it," McSally said at Wednesday's memorial service. "There's no possible way in 2016 — after all this time, after all their service, after all the discrimination — that they're still being discriminated against. Then I confirmed it was in fact in possible."
Within 20 weeks, McSally was able to guide a bill through the House and Senate that granted WASPs burial rights at Arlington.
Among those speaking at Wednesday's ceremony was Air Force Reserve Lt. Col. Caroline Jensen, who brought with her a special flag that she said "went on a journey that is worthy of a WASP." It was accompanied by a journal in which fighter pilots wrote about how the WASPs influenced them and paved the way for them to fly.
Jensen took the flag in the air first, flying it over the Washington, D.C. area for five hours. She then sent it to a friend in California, who sent it to Texas, who sent it to more friends — including one who took it supersonic.
"Their contributions were pivotal," one pilot wrote in the journal. "When it comes to overall mission success, (WASPs) are a key asset. I've always looked up to the WASPs and I used them as an inspiration and motivation for what I do today. They paved the way for myself and the rest of the women in this book to do what we love and for that we are very thankful."
After Jensen read several other entries, she presented the flag and journal to Harmon's family.
Terry Harmon, Elaine's daughter, recalled during a reception at the Women In Military Service for America Memorial that her mother "took us on a two-month cross country adventure one summer, camping out of our '54 Buick with just sleeping bags, no tent."
At age 83, Elaine Harmon added bungee jumping to her list of adventures.
Texas Woman's University professor Kate Landdeck told the Associated Press that roughly 1,000 women served as WASPs while the program was in effect (from 1942 to 1944). Of those, 38 were killed. Fewer than 100 are alive today.
McSally, who said the WASPs inspired her to stay in the Air Force during training, said it was deeply meaningful to be able to attend the funeral.
Toward the end of the ceremony, Harmon's family surprised McSally by giving her a silver bracelet featuring WASP wings and the bill number, HR 4336, engraved on the back.
"To have their (WASP) wings now as a gift from the family is incredible. It's personal. It's overwhelming," McSally said.
Terry Harmon also read a poem written by Elaine's sister, Jean Thompson, who could not attend. In part, it said:
"When I first decided to fly, I didn't think of the sky as a man's world. I thought of it as my sister's world. She was the only pilot I had ever known. Her wingprints in the sky gave me the courage to try. Because she had done it, I knew I could."
The Associated Press contributed to this report.
tibbetts.meredith@stripes.com Twitter: mjtibbs
---
---
---
---