GALLERY
At Arlington National Cemetery, roses for the nation's fallen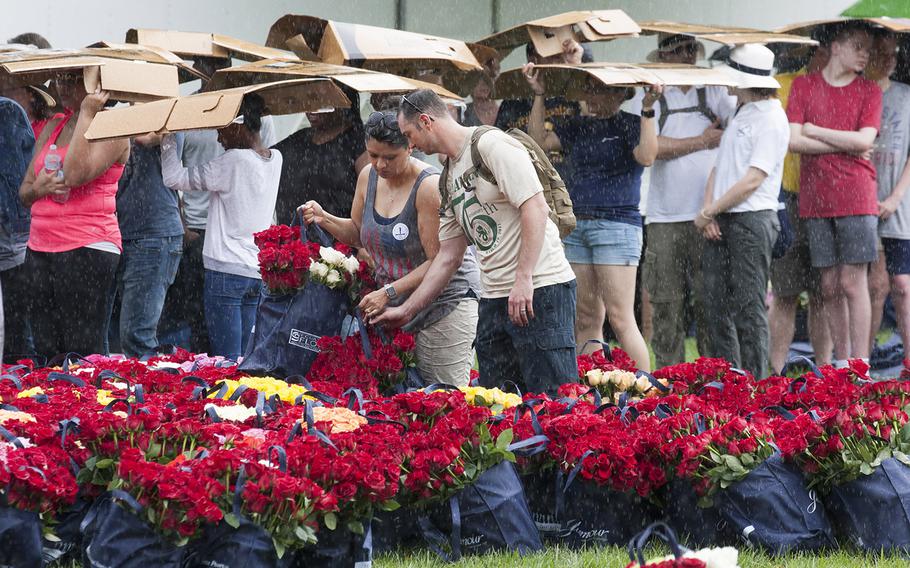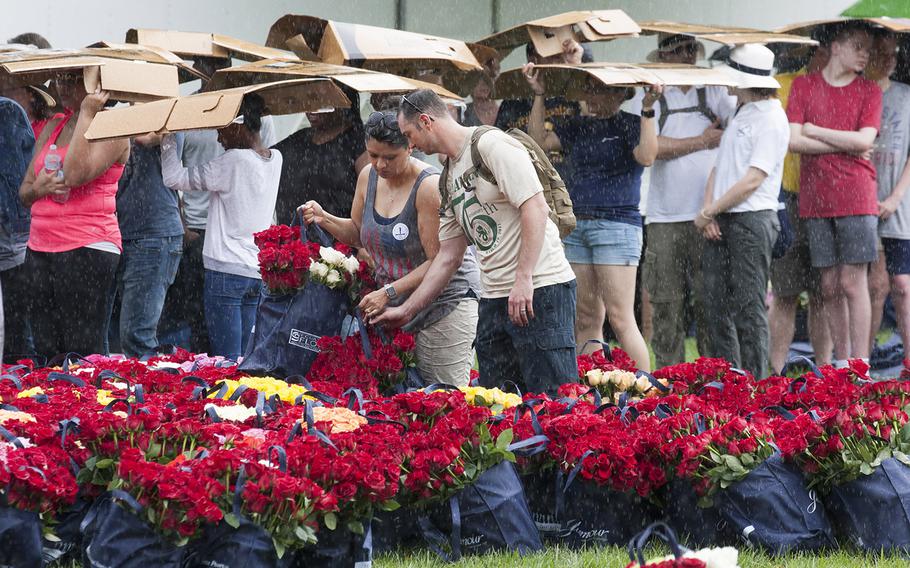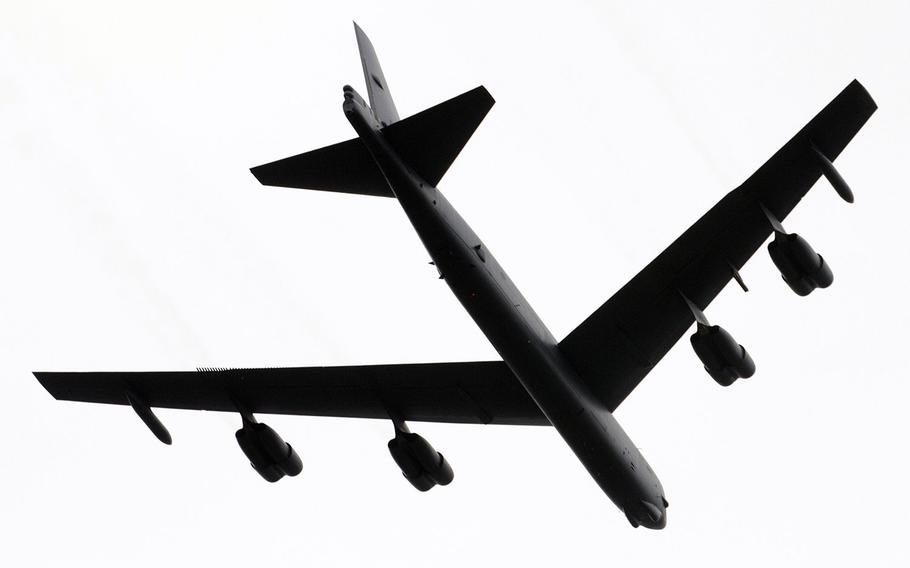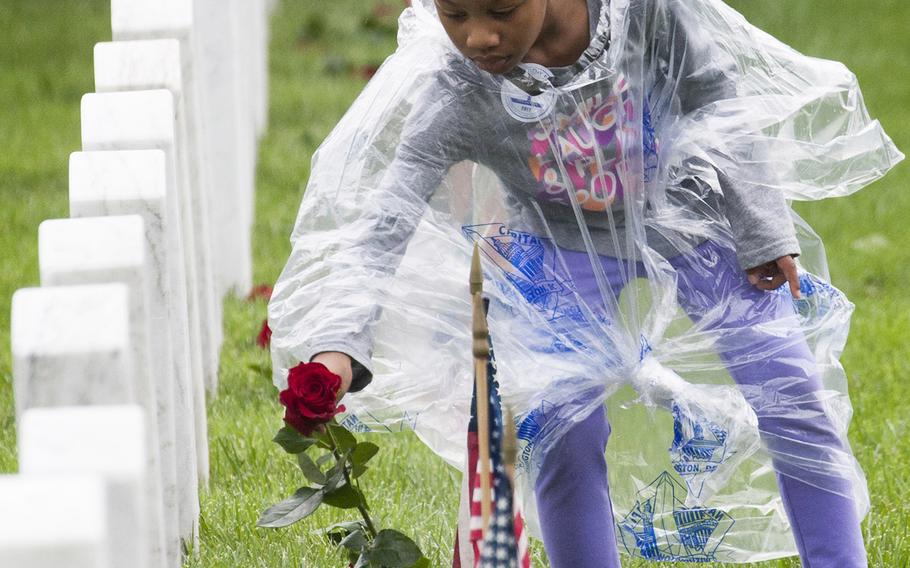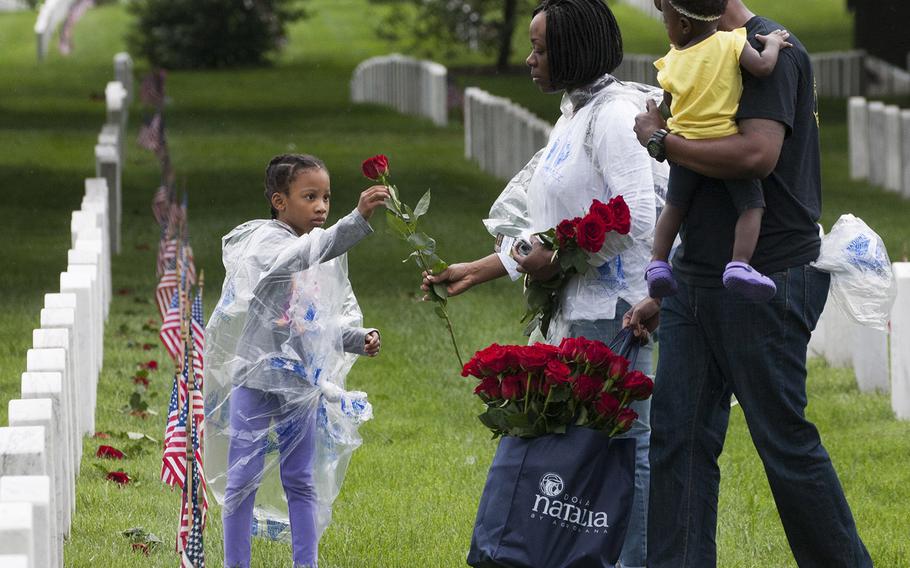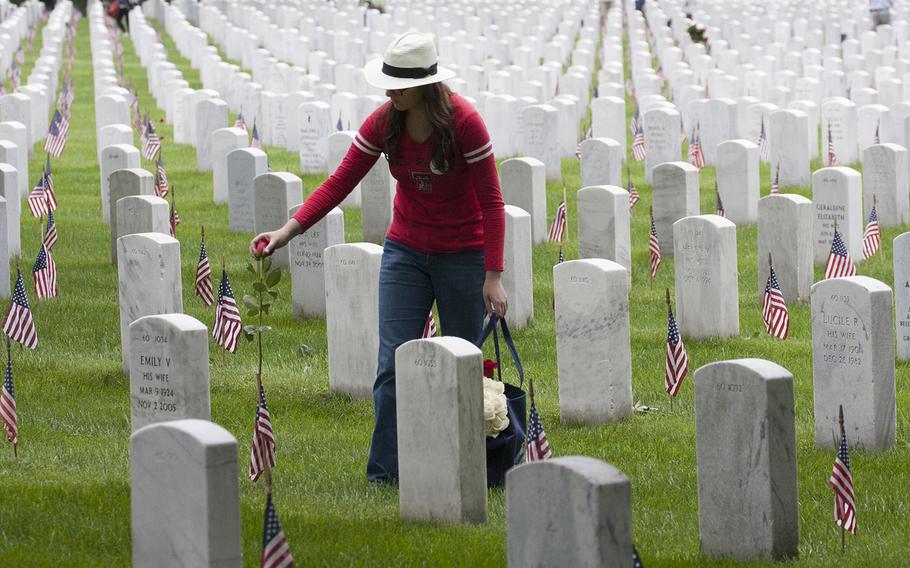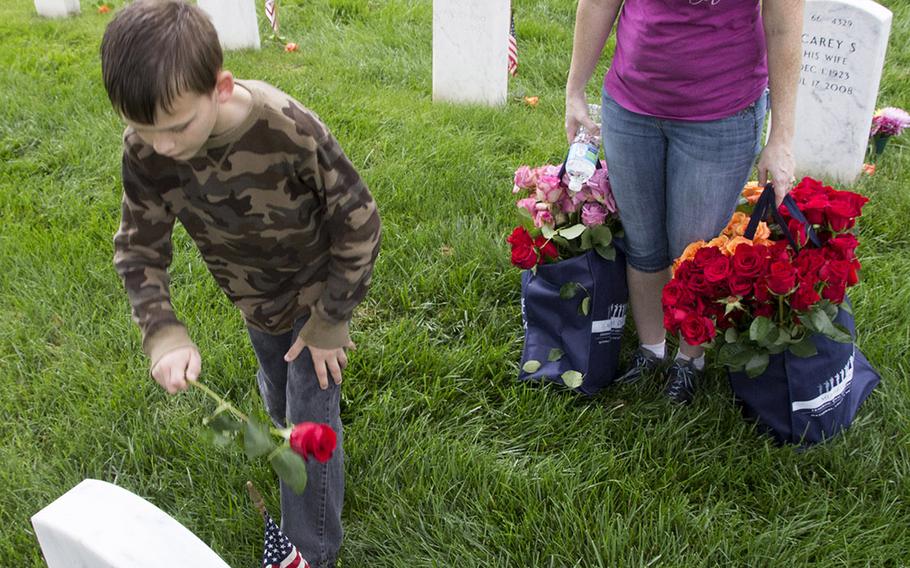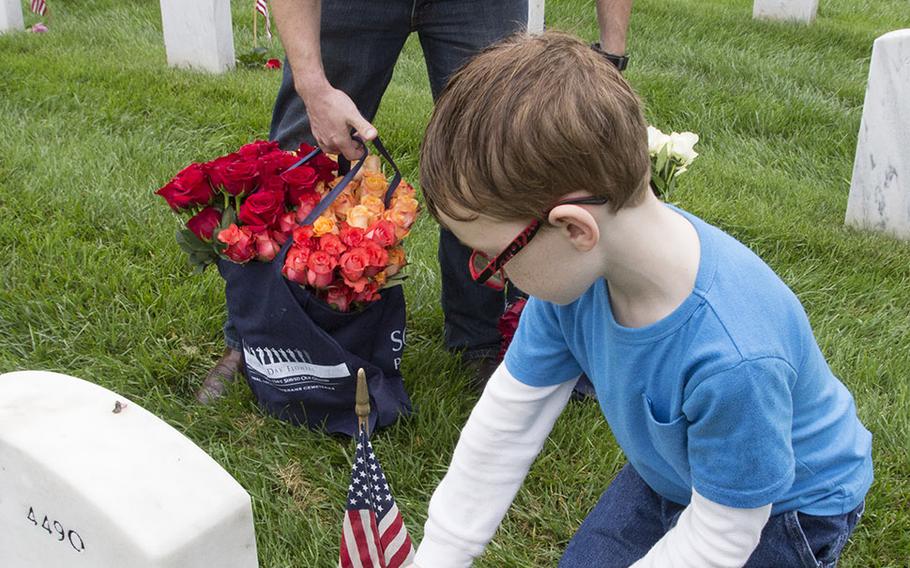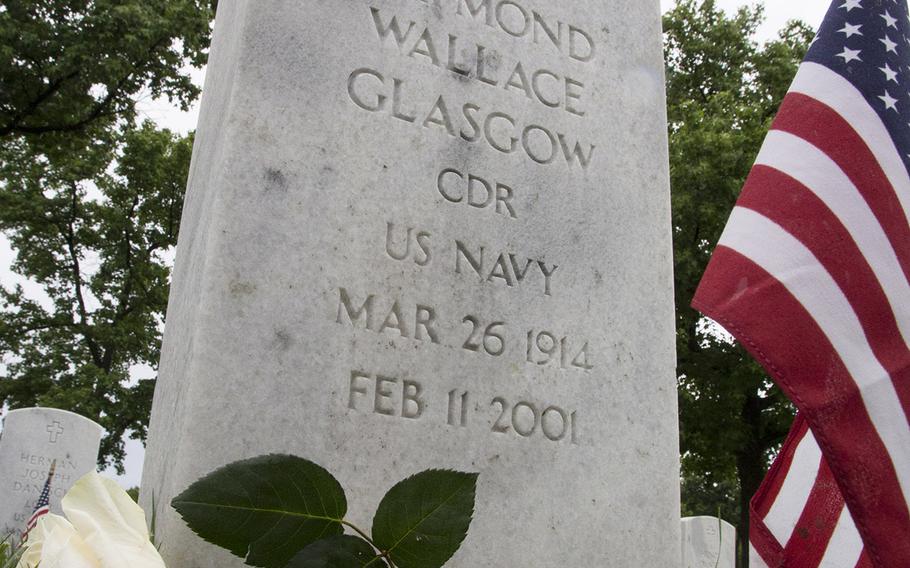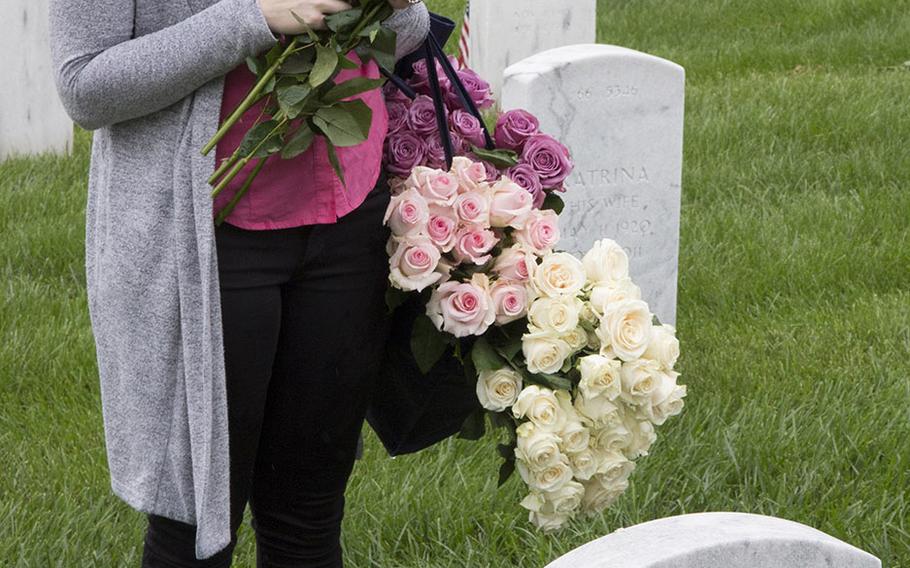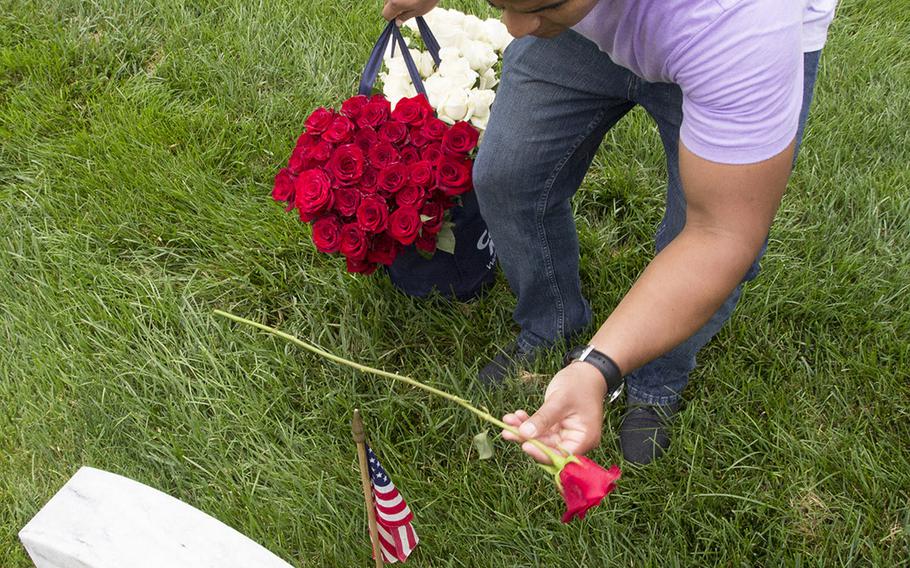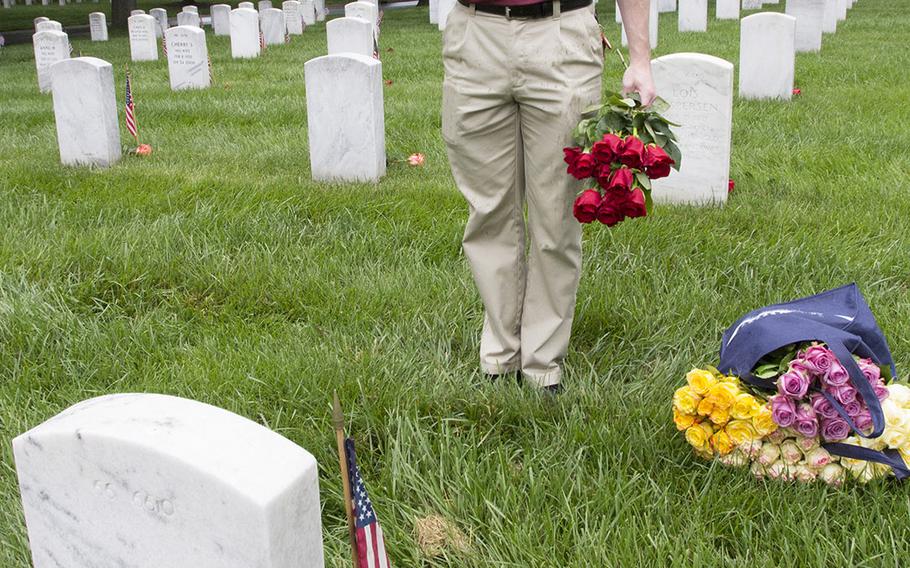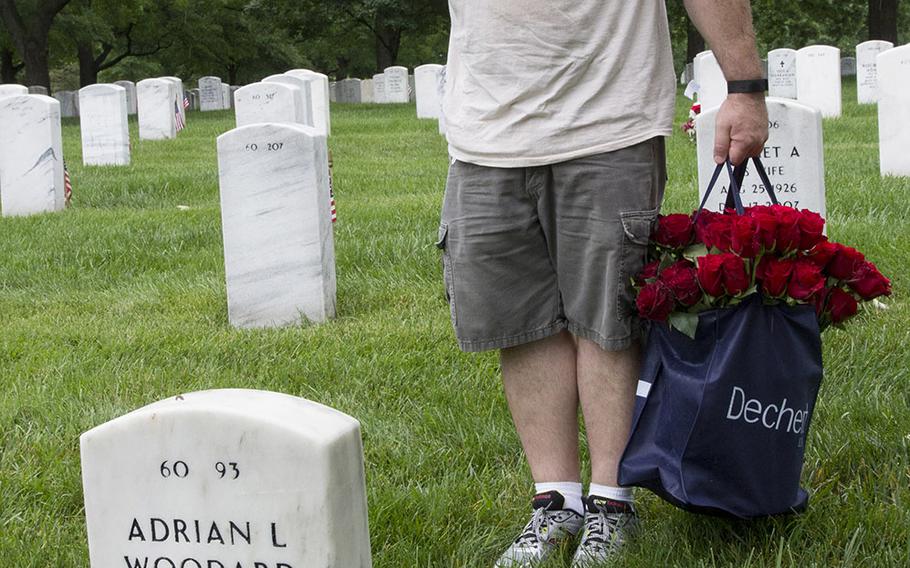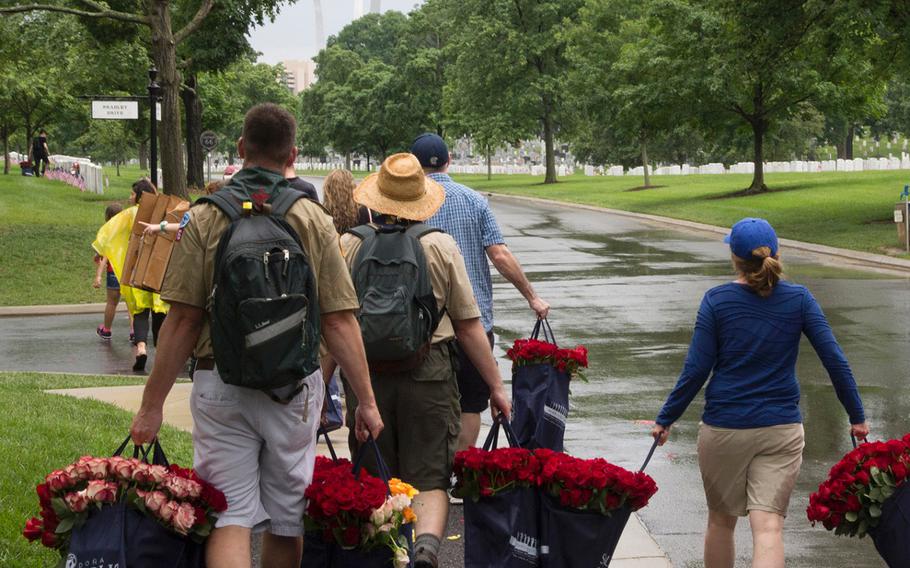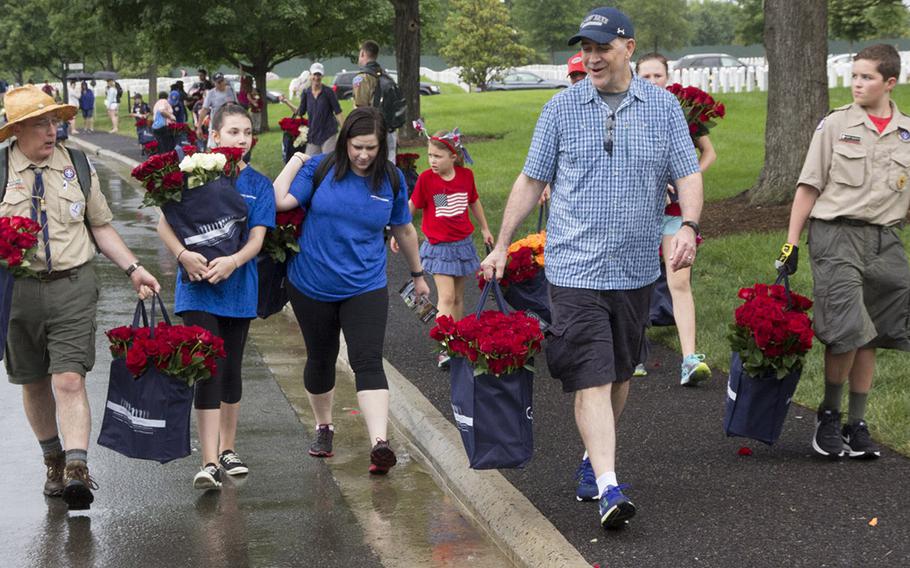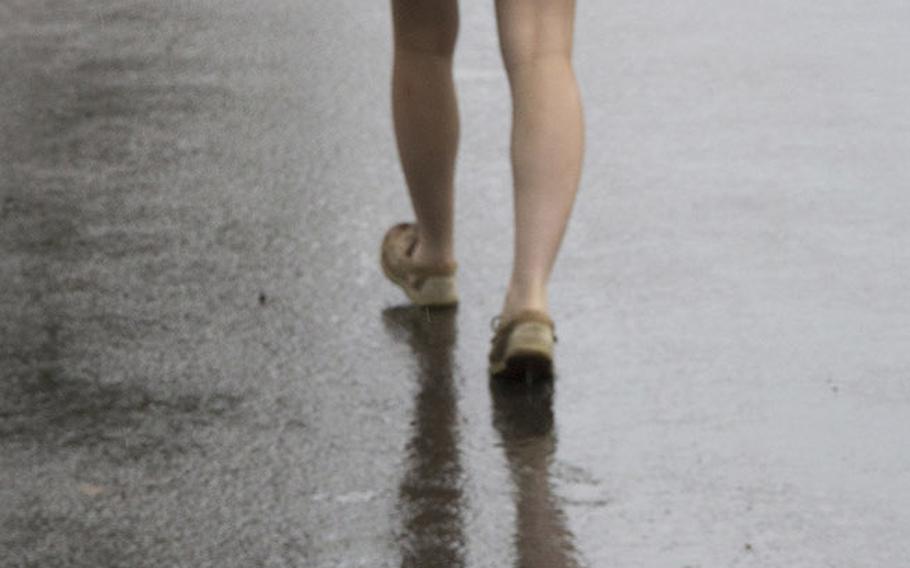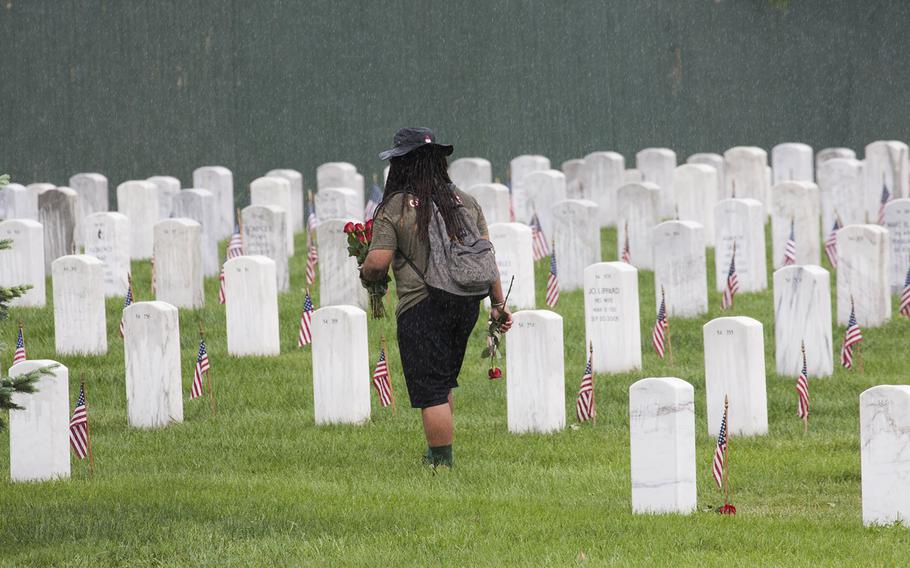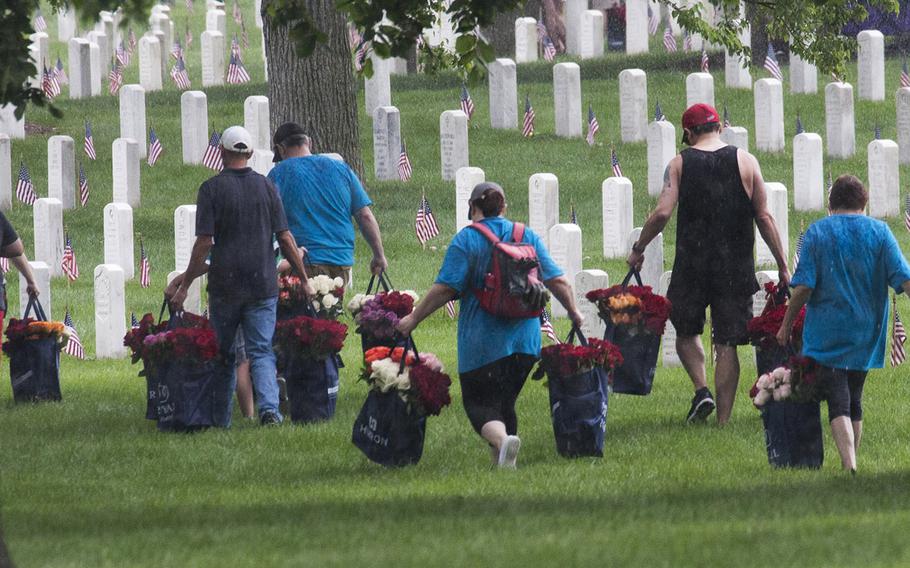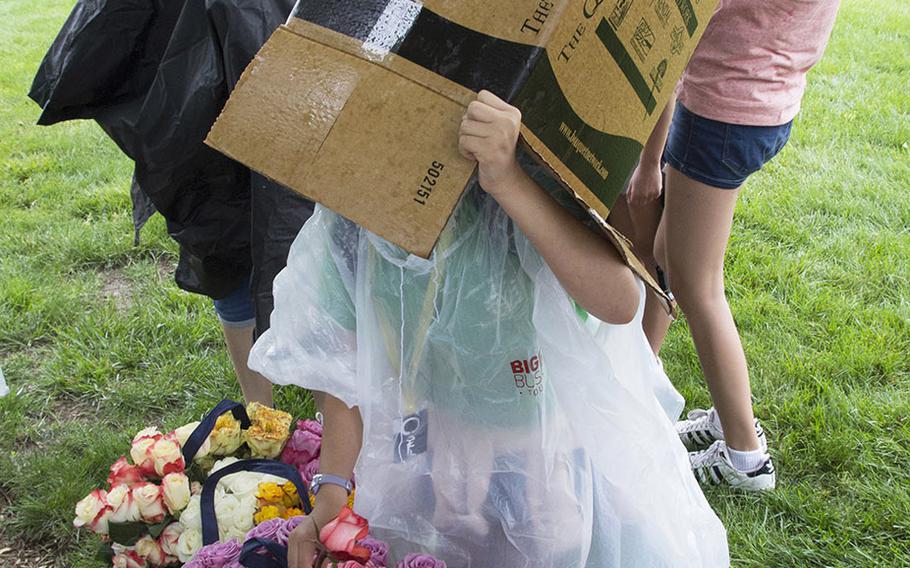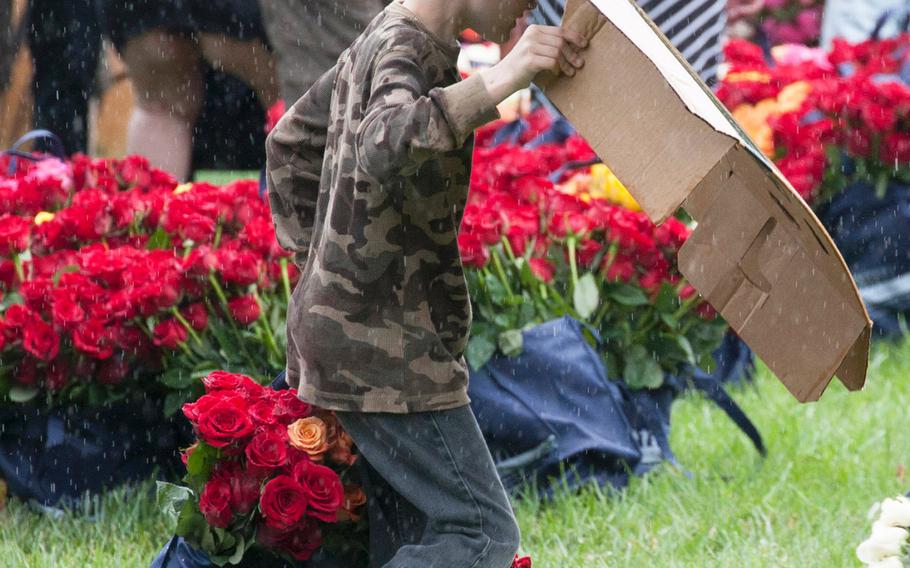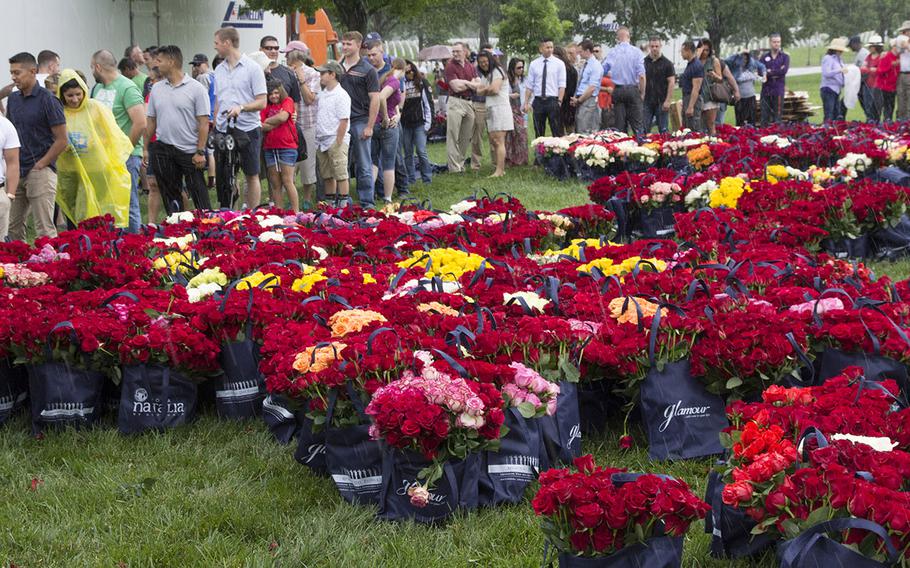 ARLINGTON, Va. — Hundreds of volunteers braved intermittent downpours Sunday to place 160,000 roses on graves at Arlington National Cemetery.
The annual event, which began in 2011, was organized by the Memorial Day Flowers Foundation. It will continue on Monday, when volunteers will hand out 30,000 roses to entering visitors and families of fallen troops at Arlington. The focus will be on Section 60, where many of those killed in the recent wars in Iraq and Afghanistan are buried.
Flower growers from the U.S., Colombia and Ecuador donated flowers for distribution at Arlington. Similar ceremonies were scheduled at 17 cemeteries around the nation on Memorial Day this year; in addition to honoring the fallen, it's also a nod to the history of the holiday, which was originally known as Decoration Day.